BMW 7 Series, X1 and 5 Series among models to receive battery-powered variants as BMW aims to lead market.
BMW is dramatically ramping up its electric car offerings, with new i5 and i7 saloons set to headline an expanded line-up of nine models that will underpin an ambitious 10-year growth plan.
The German manufacturer will launch the new cars as part of its new 'Power of Choice' sustainability plan, under which it has committed to selling more than seven million plug-in hybrid and pure-electric vehicles by the end of 2030.
The new plan, which will also include two electric cars from the Mini brand, is the first major initiative to be overseen by Oliver Zipse since he was promoted to the top of the Munich company last summer.
It is designed to make BMW a leader in electric vehicles sales against rival premium brands such as Audi, Jaguar, Lexus, Mercedes-Benz and Tesla and to help it meet increasingly tough targets to cut the CO2 output of its new models.
To date, the BMW Group has sold more than 500,000 electrified models across the BMW and Mini brands, but it expects that figure to have doubled by the end of 2021 as new electric and plug-in hybrid models are launched.
It's also ramping up the output of electric vehicles produced by its joint ventures, such as Spotlight Automotive, an operation that was recently established by Mini and Great Wall Motors in China.
BMW expects to sell 4.6 million fully electric vehicles within the next 10 years – an average of 460,000 per year and a huge increase from the 42,249 sold last year (all of them an i3). It also expects to sell 2.4 million plug-in hybrids. To this end, it recently launched the six-cylinder petrol-electric 545e xDrive, which is aimed at the fleet market and is the fifth electrified 5 Series model.
Having already committed to offering plug-in hybrid variants of every existing model in its line-up, BMW's new plan calls for a considerable increase in pure-electric model range, which is initially set to include at least nine new models. These include the recently unveiled iX3 and will continue with next year's i4 five-door coupé and a production version of the iNext SUV (likely to be called the iX5).
BMW has also confirmed an electric version of the X1 small SUV, badged the iX1, that will indirectly replace the i3, plus a new i5 and i7, based on the next-generation 5 Series and 7 Series saloons respectively.
The manufacturer is also set to launch an electric version of the latest 3 Series saloon, using the running gear from the upcoming i4, according to sources familiar with the production plan. With the current i3 hatchback going out of production, it is likely that the 3 Series-based saloon will adopt the vacated i3 name, according to the sources.
While plans for Mini are less defined, Autocar can confirm the British brand is planning to build on its recently introduced Electric three-door hatchback with at least two new electric cars, including uniquely styled SUVs based on the iX1 and iX3.
The foundations for BMW's ambitious strategy were laid with the establishment of the i electric vehicle division in 2011. But while BMW's original electric vehicle plan centred on a dedicated platform, the second wave of electric models has been conceived around the company's current FAAR and CLAR architectures.
The 'Power of Choice' model plan calls for up to four different powertrain variants – petrol, diesel, plug-in hybrid and pure-electric – in each of its main model lines to be built on the same production line, starting with the X3.
BMW says that it will continue to offer both petrol and diesel engines in each of its main model lines for the foreseeable future, in a move aimed at providing buyers with what the company describes as "the most suitable drivetrain for any given usage scenario".
In a previously announced strategy being driven by recent developments in China, BMW has also confirmed that it will start offering hydrogen fuel cell electric powertrains on extended leasing programmes in certain models and markets, starting with the X5 next year.
BMW's future electric car line-up
BMW's sole electric production car to date is the i3. But while that's a bespoke EV, the firm has now committed to offering electric versions of existing models in the coming years, starting with the iX3 in 2021. Here are all the cars – some confirmed, some not – that are under development.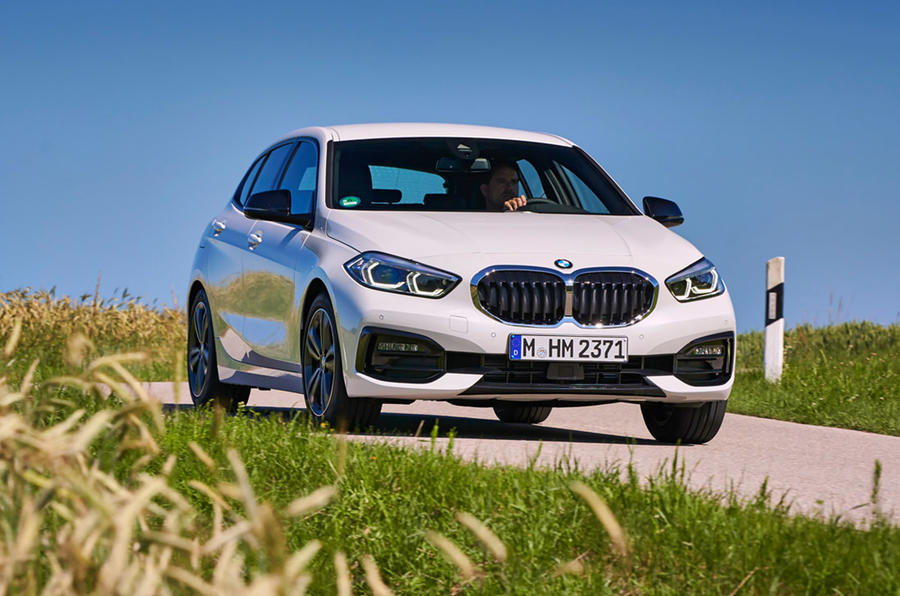 BMW i1: An electric extension to the new 1 Series line-up. Like its sister model, the iX1 crossover, it will be based on the FAAR platform. Key competitors will include the Volkswagen ID 3.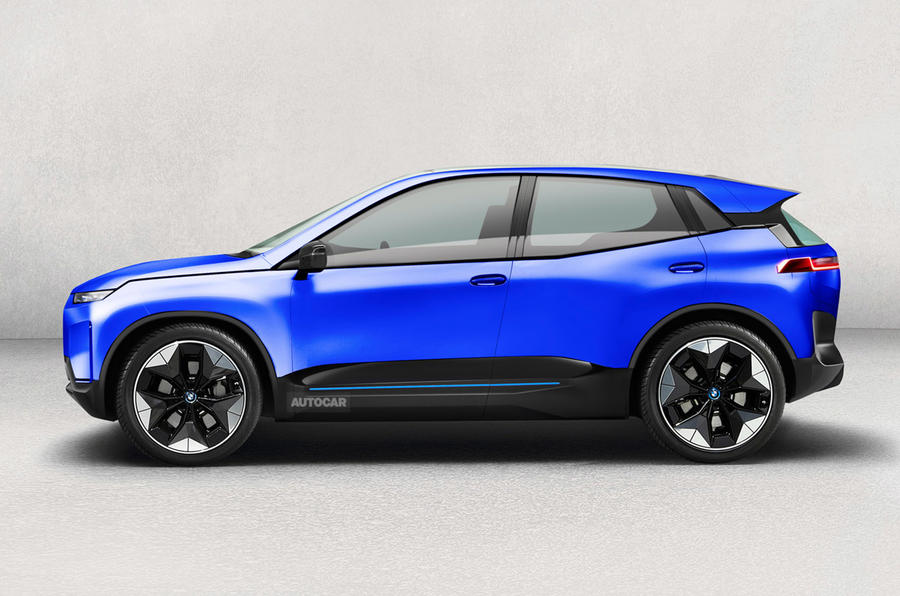 BMW iX1: The iX1 is based on the third-generation X1 small SUV, due in 2022, and described by BMW insiders as an indirect replacement for the original i3, with a raised seating position and relatively compact dimensions.
BMW i3: The new i3, although not yet confirmed, will be based on the i4 fastback but take its styling from the 3 Series sedan. Insiders don't rule out the possibility of a 3 Series Touring-based estate.
BMW iX3: This rear-wheel-drive SUV, planned to go on UK sale in 2021, is based on the current X3. It's the first to use BMW's fifth-generation electric drive system and new battery technology that will soon be adopted by other BMW EVs.
BMW i4: The i4 is based on the new second-generation 4 Series Gran Coupé and targeted directly at the Tesla Model 3. Customers will be offered various power outputs, with the range-topper tipped to deliver 390kW.
BMW i5: The eighth-generation 5 Series, due in 2023, will spawn an electric model. The i5 will initially be a saloon, but an estate version could be offered in some markets. Competitors will include the production version of the Volkswagen ID Vizzion and the Mercedes-Benz EQE.
BMW iX5: Already in pilot-production at BMW's Dingolfing factory and due in 2021, the SUV that started life as the iNext concept offers a base range of 550km, rising to 740km with an optional 110kWh battery. It's also planned to support level-three autonomous technology.
BMW i7: BMW's future EV flagship is based on the next 7 Series saloon, which is due in 2022. Insiders suggest it will share much of its mechanicals with the i5 and iX5 and achieve a range of up to 740km.
BMW iX7: It has yet to be approved, but sources suggest that iX7 design proposals have been developed. If given the green light, the iX5's seven-seat sister will land in about 2025.
Greg Kable