Bustling halls and stands packed with new metal: the 2021 Shanghai motor show had it all. Indeed, right down to that fast-emerging staple of any major car event: a huge controversy over Tesla, this one sparked by a disgruntled buyer's protests.
Hard though it is to imagine on Europe's bumpy road in and out of lockdowns, the car industry isn't merely back on its feet in China but thriving.
May marked the 14th month of year-on-year sales gains, even in the face of the global semiconductor crisis, and while it wasn't hard to eclipse the dire figures from early in the pandemic, the recovery is now tipped to be deep-set and long-standing. Evidence of that is the fact that new-car sales in the first quarter of this year hit 6.12 million, up 72.2% on 2020.
Talk is now not of recovery but of growth and how far it can go – remarkable, against the pre-Covid backdrop of a shrinking market, driven by a slowing economy, saturation of sales in the major urban areas and state pressure for electrification and sometimes against foreign car makers.
Most analysts forecast around 25.7m sales for the year, and while that would be only a small step up from 2020, it would also be an immediate bounce back to 2019 levels.
"The recovery from Covid was quick and accompanied by a rebound of the economy as a whole," said LMC Automotive analyst Alan Kang.
"By the end of March 2020, the virus was well contained and the Chinese government moved quickly to invest heavily, especially in infrastructure. Coupled with the fact that export opportunities were strong, boosted, it must be said, by Covid hitting competitor nations elsewhere in Asia, China's economy has been strong. Off the back of that, consumers have entered an upgrading period."
Kang highlights the premium end of the car market as the hottest. Evidence of that is provided by surging sales for the ever-present trio of Audi, BMW and Mercedes-Benz.
"In the sector they operate, those brands have a 66% share in the premium market," said Kang. "Their strength is evident: they entered the Chinese market early, their cars are well received by buyers, they were fast to introduce models adapted to the local market and they cover the market, from compact to full size. That strength shows no signs of dimming. The pandemic has driven a consumptive shock; buyers want to spend again."
Adding further momentum to burgeoning premium car sales, according to Kang, is the fact that a new, savvier generation of Chinese car buyers has emerged.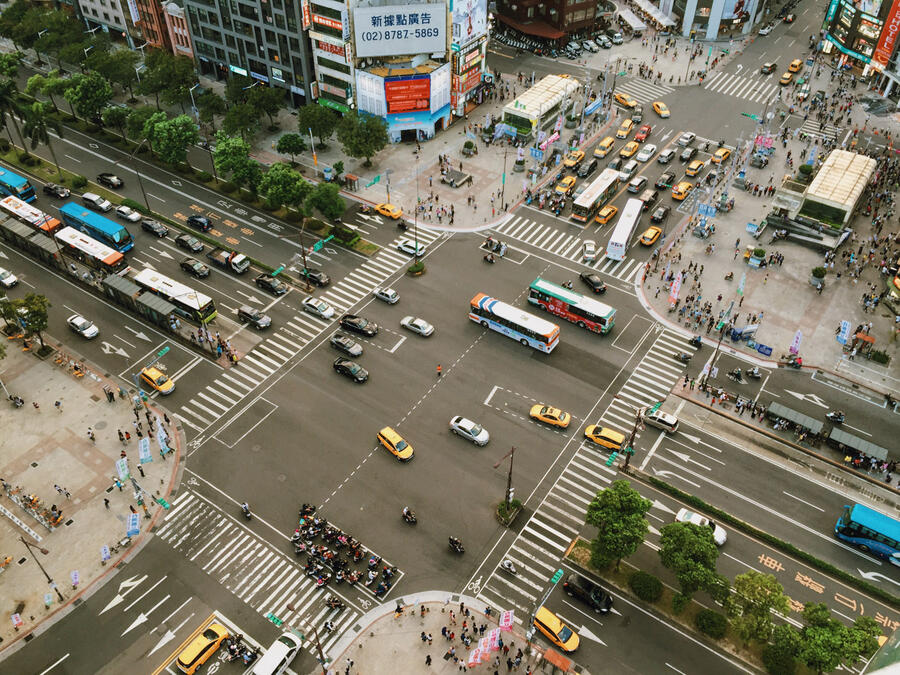 "Consumers really know their cars now," he says. "A few years ago, China was a supply market, but now it has evolved. You can see that with the issues that Jaguar Land Rover has had around quality, which it still suffers from. And you can see it with the current extremely negative headlines about problems with Teslas – although I also think that the brand will have the opportunity to recover. Ultimately, it's a popular EV brand, and that's important in this market."
While German companies' dominance of the premium car sector in China looks solid, Kang highlights the progress of emergent domestic brands as another trend to look out for.
"Chinese brands had a Chinese market share of 30% just a few years ago, focused on the lower end of the market. Today it's 40% and across a far greater spread of vehicle types. That's real progress.
"The spend on R&D has grown exponentially; quality has taken a leap forward. But just as crucially, the Chinese makers have been quick to add advanced tech into their cars.
"Today, even entry-level models offer connectivity and screen functionality that the global brands offer only on high-end cars. It's a strategy that plays to the strengths of Chinese knowhow, and it's cutting through, especially with younger buyers. It could also be a way to differentiate if they launch internationally."
History is less of a blueprint than ever in these turbulent times, but it's notable that almost every marque that went global in the past century did so off the back of significant sales in its home market. Therefore, with China offering the biggest opportunity for scale bar none, Kang expects international launches to follow.
"Changan, Chery, Geely and Great Wall are the mainstream brands to look for, although they will probably look to emerging markets first, such as South America, Iran and the Middle East, rather than jumping straight into the US and Europe," he said.
"It's significant that the likes of Lynk&Co and Nio could move faster. Watch out for their service and support methods: they have a very different approach to how they nurture and develop their customer bases, using digital communications, apps and more. It's not certain yet, but that could differentiate them and put them at an advantage."
Kang's prediction is that the revitalised Chinese car market will hit 30 million annual sales by 2030, and that even then there's room for more growth.
He explained: "The density in China today is around 190 cars per 1000 adults. We think this has the potential to grow to around 390 per 1000, so there's plenty of room to go up. It's more a case of how long this takes to be realised."
Jim Holder