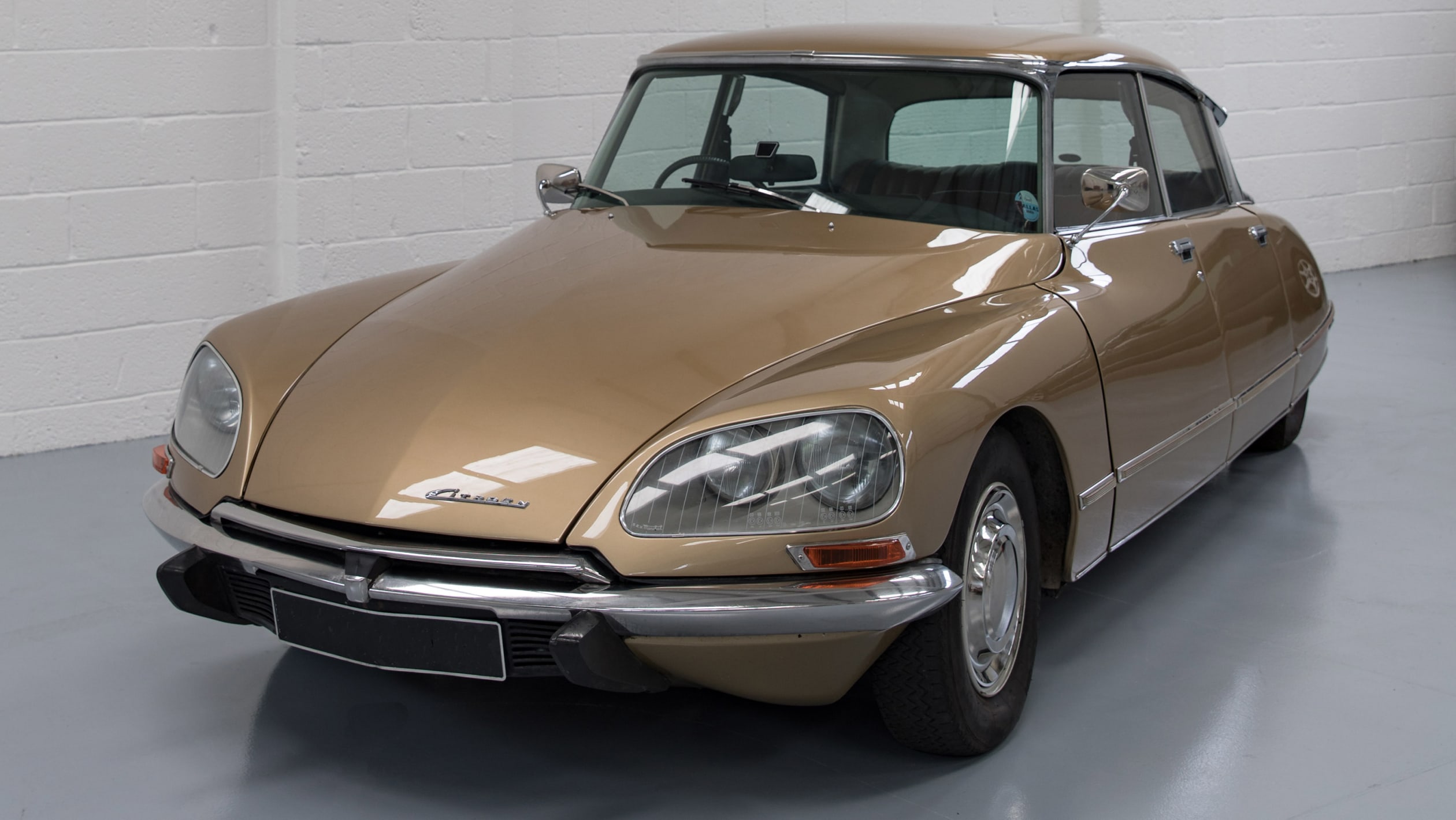 Electrogenic's Citroen DS EV conversion includes an updated hydro-pneumatic suspension with a silent electric pump system.
UK-based electric car conversion specialist Electrogenic has revealed another electrified classic in the form of this: a battery powered version of the Citroen DS.
Based on a 1971 example of the iconic Bertoni designed Citroen saloon, the company has created what it claims to be the world's first professionally converted DS running on electric power only.
The car's original 2.0-litre four-cylinder petrol engine has been replaced by a 89kW electric motor developing 235kW torque. Like other classics converted by the company, it still sends its power to the wheels (the front wheels in the case of the DS) through the car's original manual gearbox.
A battery 48.5kWh in capacity has been packaged in, which the brand says offers a real-world range of around 225km on a single charge. The company says the car is also available with an optional range-extender battery providing up to 320km, but has not revealed the capacity of this battery. Standard charging tech is rated at 29kW, which can recharge the 48.5kWh standard battery in around two hours.
The car retains the hydro-pneumatic suspension of the original, though with some modern tweaks to make the system more compatible with the electric drivetrain. As such, the mechanical pump for controlling the suspension's hydraulic system has been replaced with a modern electric one, to reduce noise.
"As with all first-time conversions, the DS presented us with unique challenges. In this case adapting the hydro-pneumatic suspension to run without the combustion engine. The old pump was so noisy that it detracted from the silent drive of the car, but our new electric pump solved the issue completely," explains Ian Newstead, Electrogenic director and co-founder.
The design of the DS is largely unchanged. Opening the bonnet now reveals the tightly packaged battery and motor system, while outside the exhaust system is now absent, and a new 'DS EV electronique' badge has been added.
This first example of an Electrogenic DS has been converted to customer specification, so there is no set price for the conversion. The brand has produced bespoke conversions for a trio of British sports cars: the Triumph Stag, Morgan 4/4 and the Jaguar E-Type.
James Brodie