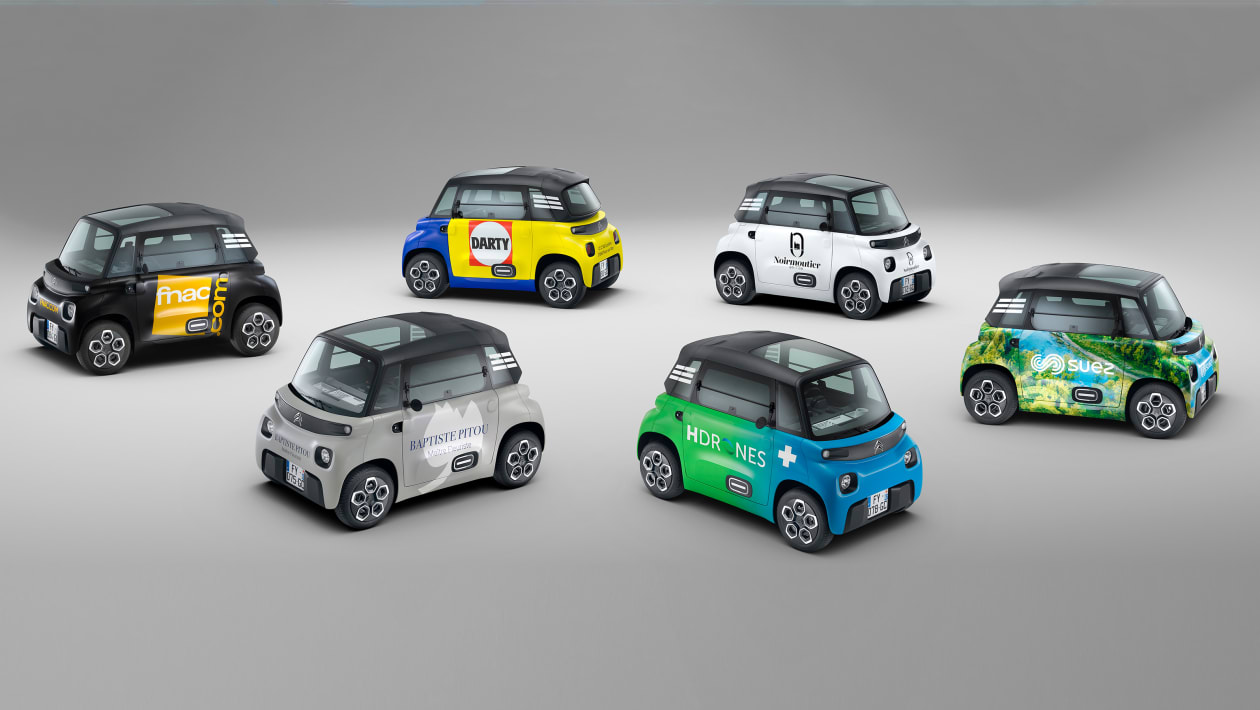 Citroen has launched a modified version of its electric Ami city car, designed specifically for use as a compact courier van for the urban landscape. Sadly we will never see it in Australia.
It's called the Citroen My Ami Cargo and it'll go on sale in France this June, with prices starting from €6,490 (around AUD$10,000), including a €900 (AUD$1,400) subsidy from the French government.
From the outside, the Ami Cargo looks identical to its passenger-carrying sibling, save for the business branding and some undecorated steel wheels for the most basic models.
Inside, Citroen has removed the standard Ami's passenger seat and fitted a storage pod in its place, which is separated from the driver by a solid partition. The cargo compartment has a capacity of 260 litres and can carry a payload of 140kg.
When coupled with the rest of the Ami's new interior storage cubbies, Citroen says the Cargo has a maximum capacity of 400 litres. That's slightly more space than you get from the boot of the fourth-generation Skoda Fabia.
The cargo area also has a few tie-down points and a height-adjustable floor, which allows the driver to transport items up to 1.2 metres long. Mounted on top of the box is a modular hinged shelf, which can hold up to 40kg and double as a mobile desk.
Citroen has also added an extra secure storage bin at the rear of the cabin, which it says is designed to keep valuables such as smartphones, sunglasses or wallets out of sight.
Buyers can also spec a few optional extras, such as door nets, branded floor mats, extra storage compartments and a smartphone mount for the dashboard.
Like the standard Ami, the Cargo uses a 5.5kWh battery pack, which feeds an 6kW electric motor. Top speed stands at 45km/h, and Citroen says it'll cover 75 kilometres on a single charge.
Charging the battery can only be done via a standard three-pin plug. However, due to the diminutive size of the battery pack, it only takes around three hours to reach 100 percent capacity.
Citroen is still evaluating whether there's enough demand for the Ami to be brought to other markets such as the UK, however as its only available in left-hand drive the chances of ever seeing one in Australia are near non-existent.
Luke Wilkinson