Nissan Navara gets shoehorned with the powertrain from a Nissan GT-R that has over 700kW of power.
Thought the 2012 Nissan Juke R was wild? SB Motorsport has revealed its Navara-R, a ute with the very same R35 GT-R powertrain under its clamshell bonnet. Responsible for some of Europe's most successful drift machines, SB Motorsport has finally completed its most extreme creation yet after two years of development.
Before its long winded development process leading to its current form, the Navara-R was made by stripping an ordinary Navara of its bed and body, exposing the underlying ladder chassis to get it ready for its new and rather different underpinnings. Suspension turrets were modified to fit R35 GT-R subframes, with custom-made KW coilovers fitted and chassis reinforcement measures applied thereafter – SB Motorsport also ensured the engine bay was ready to welcome that glorious VR38DETT power plant, albeit in heavily-modified form.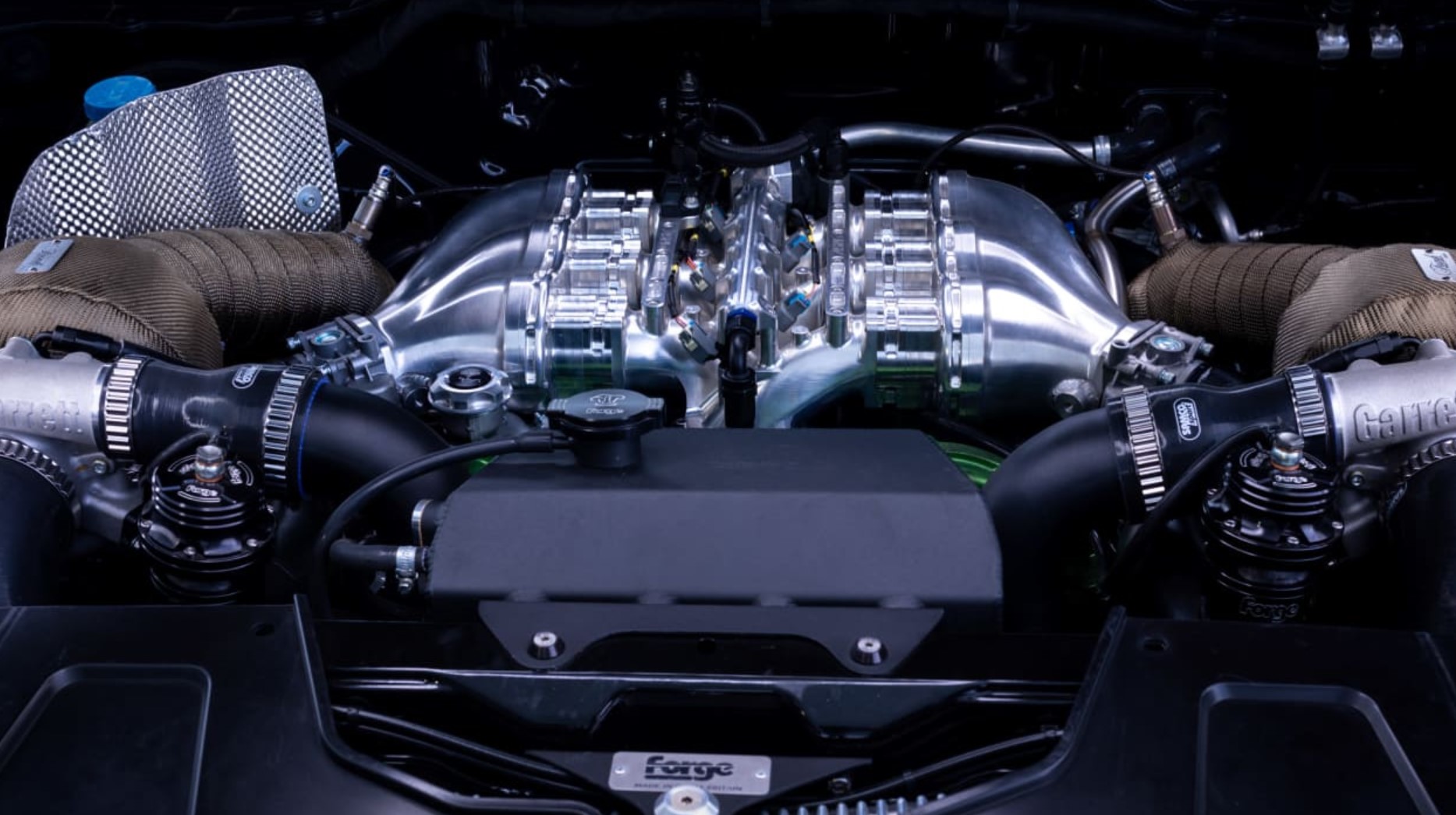 Output exceeds a Navara's standard four-cylinder diesel by quite some margin, with an VR38DETT bored out to 4.1-litres and heavily reinforced for a 745kW output. As you might imagine, the model's factory running gear wouldn't take kindly to such power, and so the rest of the powertrain has been suitably reinforced to handle the extreme loads. New Zealand-based Dodson Motorsport, for example, was responsible for rebuilding the standard dual-clutch transmission from the ground-up.
Responsible for the model's wild new design is Sterling Automotive, with completely custom bodywork with flared arches accommodating its increased track width. Despite its extreme performance, the Navara-R sports number plates and as many of the ute's standard components as possible.
Company founder, Stephen Biagioni, said: 'With this build, the aim is to keep the Navara road-legal, all the mod-cons of the vehicle, rather than creating a race-car chassis with minimal extras.'
Biagioni holds a number of accolades to his name, having seen success in a number of drifting events across the globe, and being the first English driver to compete in the famous Japanese D1 series.
Sam Jenkins