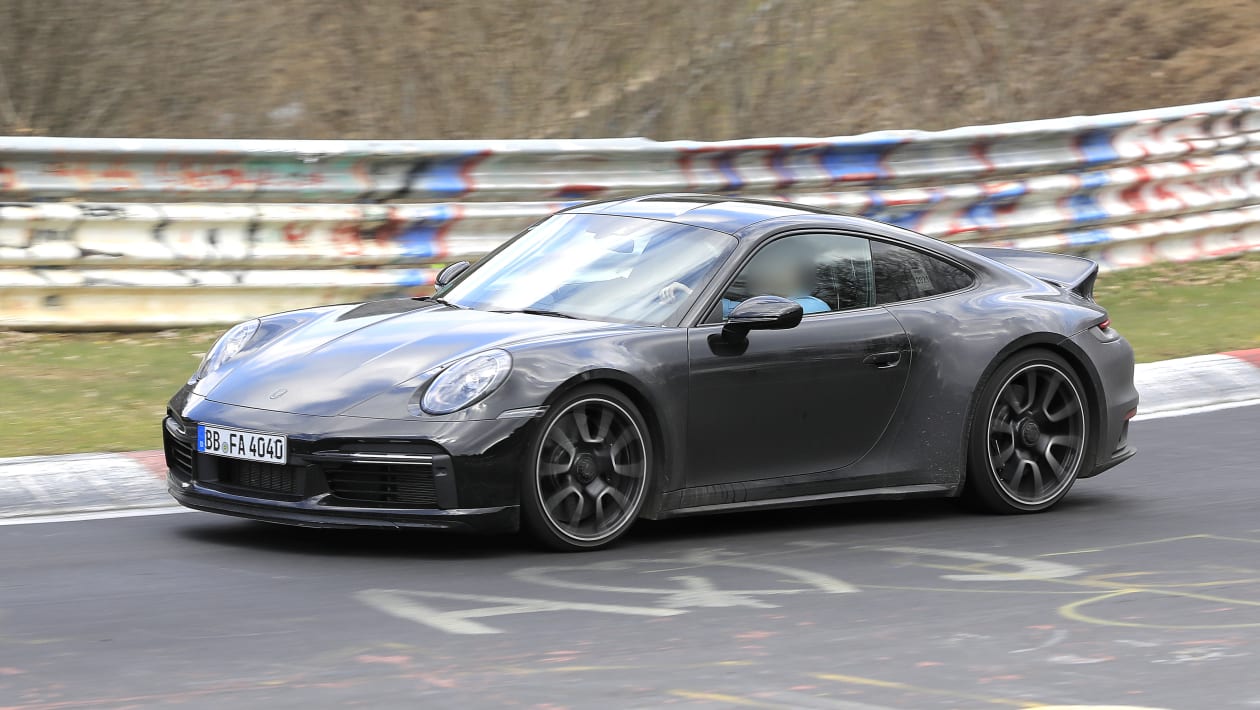 These new Porsche 911 spy shots suggest that the brand could be looking to reintroduce the 911 Sport Classic to the line-up.
The limited edition badge was last used on the 997-generation car as an homage to the 1973 Carrera RS 2.7, with its very own ducktail spoiler, wider bodywork, fuchs-style wheels and a handful of performance upgrades over the regular 911 Carrera.
If this is a new version of the Porsche 911 Sport Classic based on the 992-generation 911, it certainly follows the same formula, based on these new images.
It has a similar ducktail spoiler, the same double bubble roof and a restyled diffuser with larger air vents behind the rear wheels. Like the old car, buyers could also get a set of deep-dish five-spoke Fuchs alloy wheels, styled to look like those fitted to the first-generation sports car.
Also like its predecessor, the new 911 Sport Classic should share the same basic mechanicals as the Carrera S (note this mule's lack of side intakes required to keep the Turbo's engine cool), albeit with a couple of simple performance upgrades such as a tweaked ECU and a freer-flowing exhaust system.
The standard Carrera S uses a turbocharged 3.0-litre flat-six petrol engine with 331kW and 530Nm. However, Porsche's upgrades probably won't push the engine's output far past 373kW as, when the Sport Classic was first introduced, it was more about handling and the "sensation of performance" rather than outright speed.
In-keeping with this driver-focussed brief, we expect the new 911 Sport Classic will come as standard with a seven-speed manual gearbox. The option was introduced back into the 992-generation car's line-up last year, following an outcry from enthusiasts.
Porsche's Active Suspension Management (PASM) system and adaptive dampers should also come as standard while, behind this mule's alloys, we can see a set of ceramic cross-drilled brake discs with six-piston calipers up front and four-piston units at the rear.
Porsche should make a few tweaks to the car's interior, too, with fresh upholstery, unique dashboard trim and some dedicated badges all making an appearance. However, the car's 10.9-inch infotainment system, dual seven-inch digital gauge clusters and analogue rev counter should be transferred onto the special edition model untouched.
Prices for the new Porsche 911 Sports Classic are yet to be confirmed but, if the previous model is anything to go by, it won't be cheap to further justify its exclusivity, as only 250 examples were made.
Luke Wilkinson