Following the unveiling yesterday of the new 745kW-plus Model S and Model X Plaid, Tesla boss Elon Musk has confirmed that the firm's long-awaited Roadster supercar has been delayed until 2022.
Responding to a follower on twitter who enquired about progress on the Porsche Taycan rival, Musk said the firm will be "finishing engineering this year" ahead of a planned production start date next year. Completion of a drivable prototype is hoped to take place at the end of summer.
The delay is attributed to the development of Tesla's new tri-motor powertrain and advanced battery technology, which make their market debut in the Model S Plaid and Model X Plaid.
The Roadster was first shown in late 2017, and was set to enter production this year, though it won't be the first Tesla model to miss its intended production date: the launch of the Model 3 saloon was plagued by production setbacks, the Tesla Semi lorry – originally planned to launch in 2019 – did not appear on the market as planned in 2020, and Musk has already warned that Tesla will be "lucky" to begin production of the radical Cybertruck before 2022.
Tesla says the launch version of the Roadster, will pack three electric motors and hit 100km/h in 1.9 seconds, a similar feat to that claimed of the new Model S Plaid.
At its unveiling, Musk said the successor to Tesla's first production car, which went off sale nine years ago, can accelerate from zero to 160km/h in 4.2sec and complete a quarter-mile sprint in 8.9sec. He did suggest that producing a faster version of the car may cause some safety concerns.
"[An upgrade is] just a question of safety," he said. "Rocket tech applied to a car opens up revolutionary possibilities."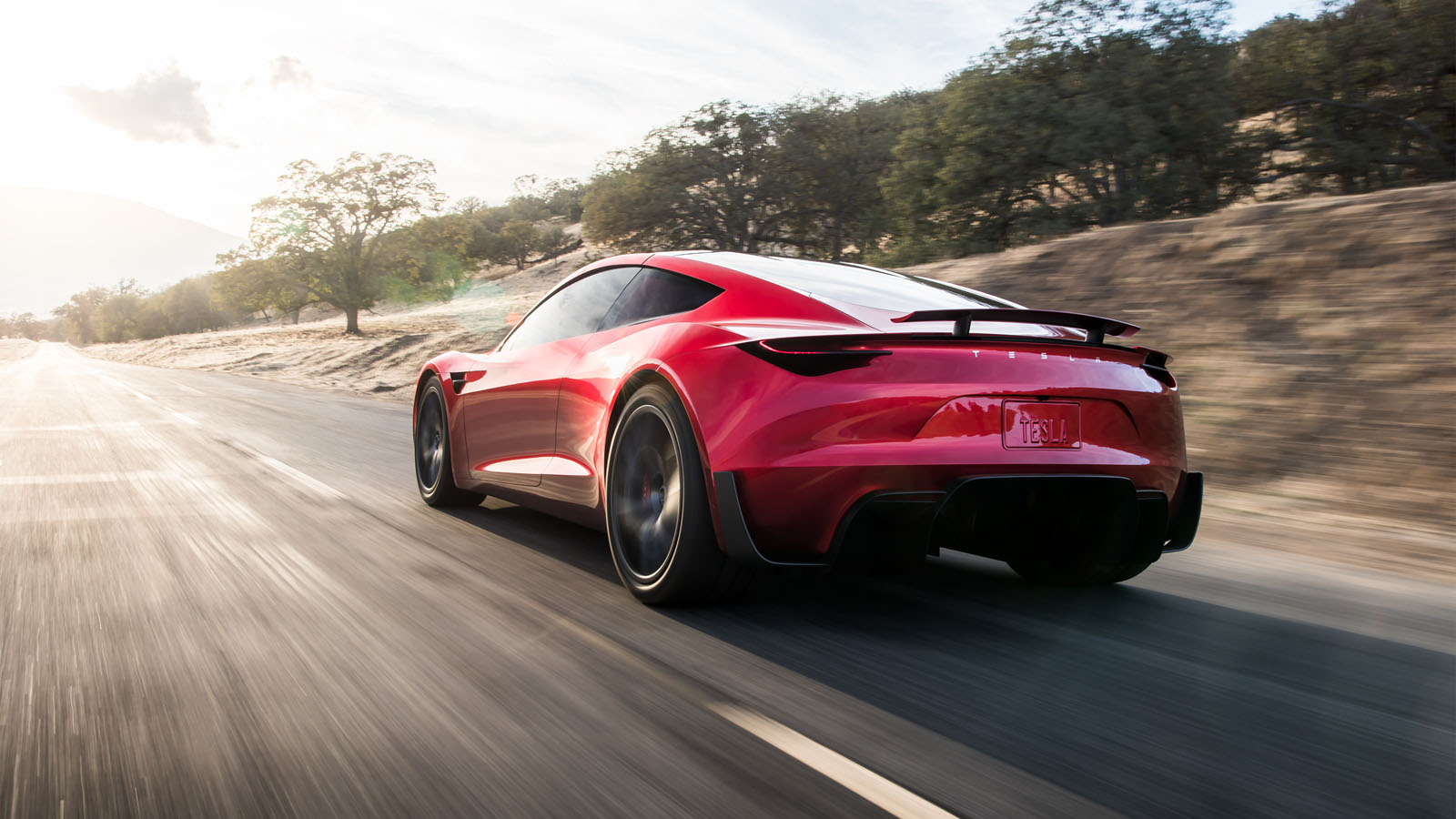 It is also claimed that the Roadster, which has a removable glass lid and wraparound rear section to give it a look similar to the Mazda MX-5 RF, will have a top speed of more than 400km/h.
Musk revealed that the car's 200kWh battery pack enables it to have a 1000 kilometre range, which would be another new record for production electric vehicles. The top-rung Model S Plaid+ is claimed to offer 837kW of range.
"The point of doing this is to give a hardcore smackdown to gasoline cars," continued Musk. "Driving a gasoline sports car is going to feel like a steam engine with a side of quiche."
The Tesla Roadster was pegged to arrive on roads in 2020, initially priced from US$250,000 (about AUD$340,000) for the first 1000 cars, which will be sold as Founders Edition models. Reservations for these cars are now open, with a payment of AUD$340,000 required. Subsequent units will be priced from $200,000 (AUD$270,000), with reservations available for AUD$70,000.