Aston Martin Valhalla is shown at Pebble Beach with full interior, ready for production in 2023.
The new Valhalla hypercar from Aston Martin is a radical, mid-engined Ferrari SF90 Stradale rival with a hybridised V8, concept car looks and a chassis set-up inspired by Formula 1 cars.
As the Gaydon company's first plug-in hybrid model, the Valhalla "heralds a new definition of Aston Martin", according to the firm. It also forms an integral part of his bold 'Project Horizon' transformation plan for the brand. Under the plan, Aston will launch "more than 10 cars" by 2024, including the Valhalla, the closely related but less potent Vanquish supercar and the ultra-exclusive V12-engined Valkyrie hypercar.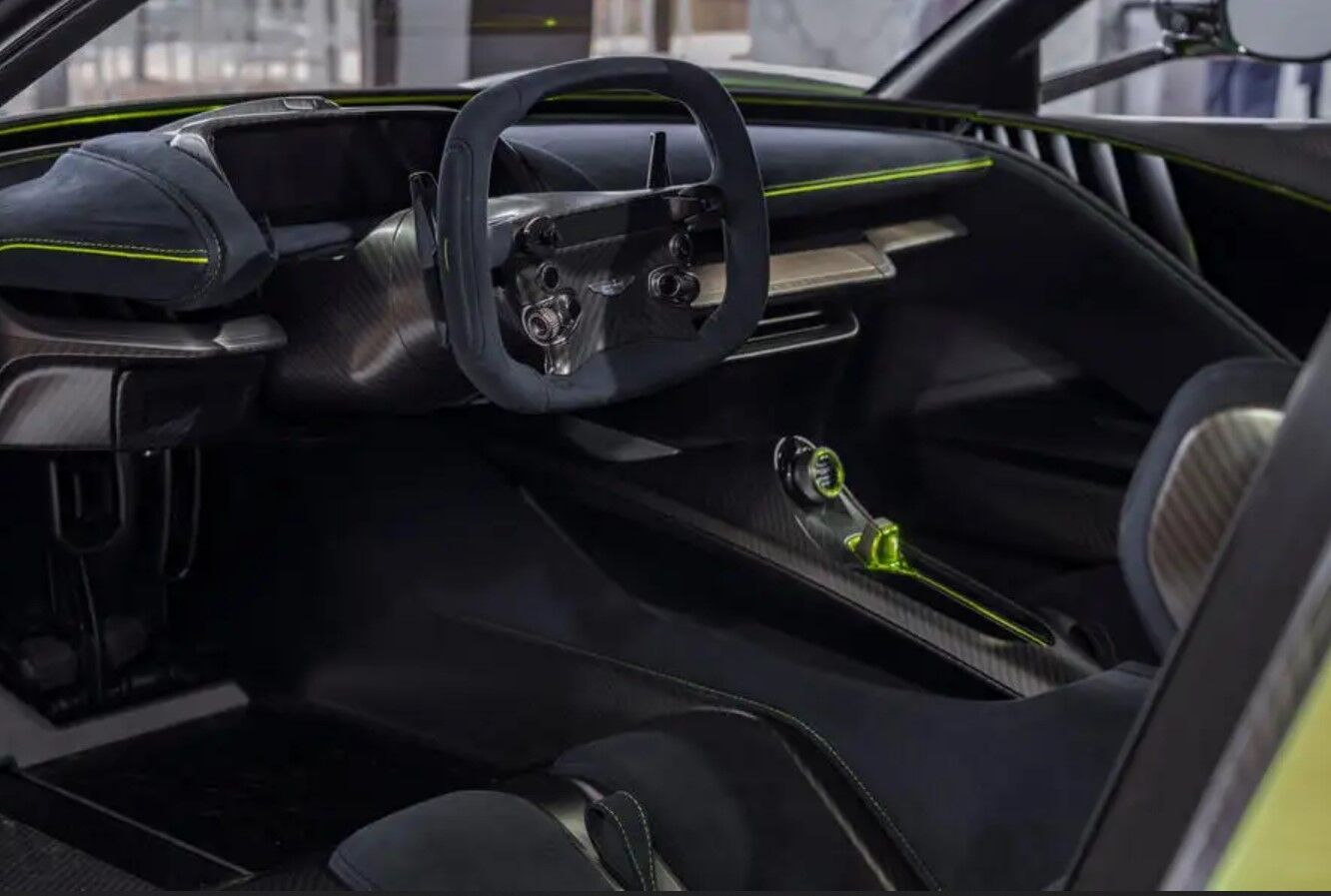 One of the biggest influences in the Valhalla's two-year transformation from the RB-003 Geneva concept to production has been Aston's new factory-backed F1 team, learnings from which are said to have informed almost every aspect of the car.
Notably, the Valhalla – unlike the 2019 concept – is not powered by a bespoke, Aston Martin-developed V6 as was originally planned. Instead, the Valhalla follows Aston's Aston Martin Vantage and Aston Martin DB11 coupes in adopting a powertrain supplied by technical partner Mercedes-Benz; more specifically, the AMG performance division's twin-turbocharged 4.0-litre V8, which in this application produces some 552kW, revs to 7200rpm and drives the rear axle through an all-new bespoke eight-speed dual-clutch gearbox, which will also be used on other future Aston Martin models.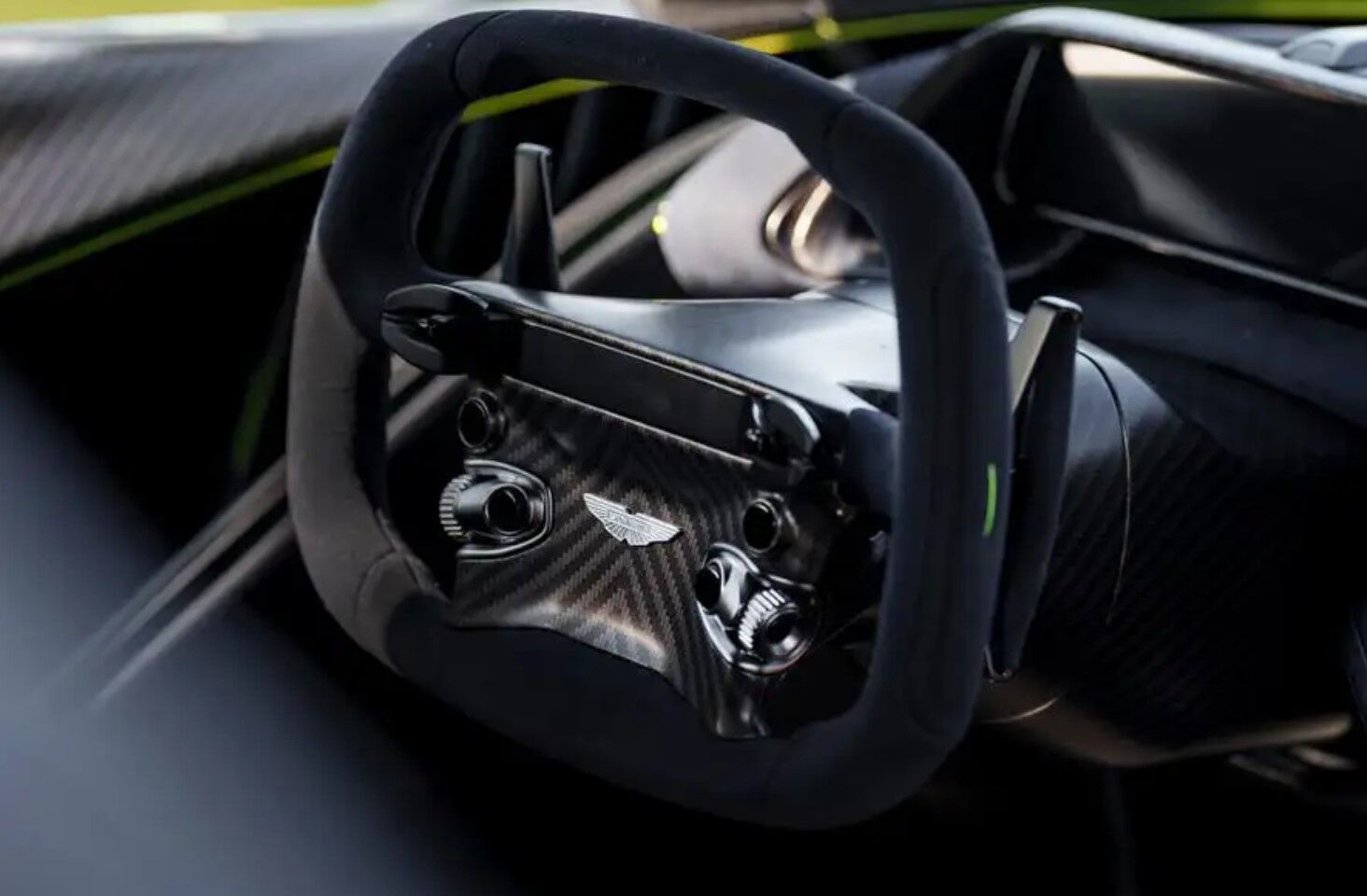 Like AMG's new GT Black Series, the Valhalla's V8 features a flat-plane crank and is said to be "the most advanced, responsive and highest-performing V8 engine ever fitted to an Aston Martin". It also breathes through a lightweight exhaust system that exits through the top of the rear deck and contains adjustable flaps that give "an authentic Aston Martin sound character".
Where the Valhalla most obviously differs, technically, from Aston's current crop of sports cars is in the adoption of a pair of electric motors, one on the rear axle just behind the mid-mounted V8 and another at the front – combining to produce 150kW and endowing the Valhalla with a total of 699kW – only 37kW less than the similarly conceived Ferrari SF90 Stradale, its closest rival. Aston reckons this is sufficient for a 0-100km/h time of 2.5sec, a top speed of 349km/h and, crucially, a targeted record-breaking Nürburgring lap time of 6min 30sec.
Like the SF90, the Valhalla uses only its front electric motor to drive in pure EV mode, which it can do for eight miles and at speeds of up to 80mph, but in normal driving situations, electric power is split across both axles as needed to supplement the V8's output. It reverses exclusively in electric mode, too, saving weight by negating the need for a conventional reverse gear in the eight-speed DCT, which has been fitted with an electronic limited-slip differential to improve traction and agility and can offer up two gears at once to allow the EV and combustion motors to operate in tandem.
Housing the all-new powertrain is a bespoke carbonfibre tub that gives "maximum stiffness with minimum weight penalty". A targeted dry weight of 1550kg will give the Valhalla "an unrivalled power-to-weight ratio compared to its class rivals", said Aston Martin, while aerodynamic-enhancing bodywork elements – including huge venturi channels underneath and an active front splitter and rear wing – inspired by the Valkryie's F1-style set-up are claimed to generate 600kg of downforce at 240km/h.
Felix Page