Greg Kable drives Audi's E-tron S Sportback with clever electric drivetrain, torque vectoring and engaging handling.
To gain extra performance kudos in the electric car ranks, it is no longer sufficient to endow your top model with just one electric motor. To really stand out, you need two or, as is the case with the Audi E-tron S Sportback driven here, three.
That's right, three electric motors: a larger one sitting up front and two smaller units nestled within a subframe in the axle at the rear. Together, they develop 320kW and 808Nm, which is 20kW and 145Nm more than the twin motor E-tron 55 Sportback.
That's not all, though. A so-called overboost function triggered on kickdown in Sport mode adds a further 50kW and 165Nm for brief periods of full-throttle thrust, taking the E-tron S Sportback's overall reserves to rather potent 370kW and 973Nm.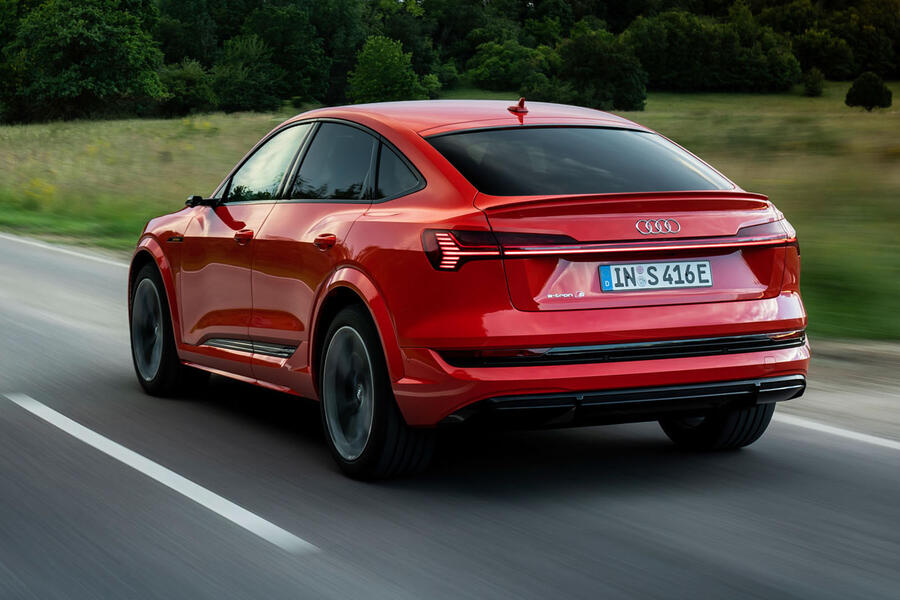 And what thrust! The car may tip the scales well beyond two tonnes, but all that torque makes for memorable off-the-line getaways. Acceleration is instant and none too subtle as the driveline loads up. The official 0-100km/h time (4.5sec) really doesn't do it justice. It always feels faster on a loaded throttle.
The deployment of the combined reserves is controlled by a newly developed four-wheel drive system. As well as offering three levels of energy recuperation, it also incorporates a new electronic torque vectoring system, giving the E-tron S Sportback the ability to individually control the amount of drive fed to each individual rear wheel with greater accuracy than any of Audi's existing systems. It's described as being significantly faster than any of its current mechanical systems, too.
Agility is outstanding, aided by a low centre of gravity, and so is traction, which clearly benefits from the speed at which the drive can switch from front to rear and between each of the rear wheels. Both improve on those of the E-tron Sportback, itself a very impressive car in its own right.
The variable-ratio steering is lacking in ultimate feel, but the chassis is well up to the job. You can hook the E-tron S Sportback up with lurid oversteer on a circuit. On public roads, the handling proves entertainingly fluid, if perhaps not quite as whip-crack sharp as Audi would have you believe.
It doesn't ride as calmly as the E-tron 55 Sportback, either. Firmer springs and uprated dampers do a great job of reining in body movement, but in combination with the standard 285/45-profile 21-inch tyres fitted to our test car, they also take the edge off the ride refinement. There's greater vertical movement over pockmarked roads and the E-tron S Sportback is more sensitive to coarse surfaces than its more softly sprung and liberally damped sibling.
With a 95kWh lithium ion battery, the claimed range is quite respectable at 365 kilometres on the WLTP test cycle. Judicious use of the throttle quickly depletes energy reserves, though. Along with standard mains power, the new Audi can be charged at either 11kW via a wallbox or a rapid 150kW charger.
Visually, the E-tron S Sportback is differentiated from the E-tron Sportback by its unique front wings, which are 23mm wider than the E-tron 55 Sportback's to house wheels of up to 22-inch in diameter. The car also boasts a new front bumper design.
Buyers can choose between the Sportback bodystyle here, or the more upright stance of the E-tron SUV model, which brings added versatility and a larger boot.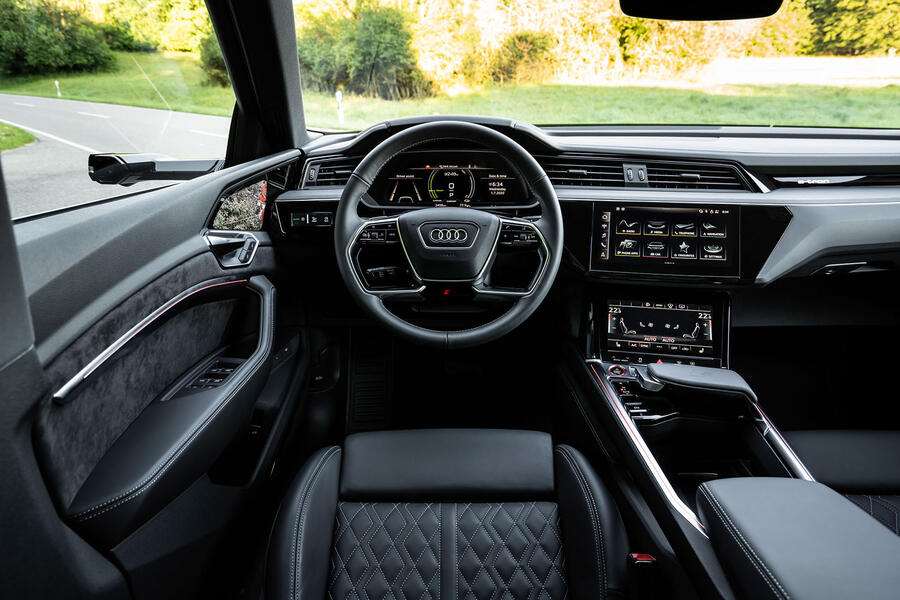 The E-tron S Sportback lives up to its billing as Audi's most athletic electric model. It's more sporting in character than the milder E-tron 55 Sportback. A definitive verdict will come once we get the chance to drive it on local roads, but based on its strengths on smooth-surfaced German roads, it gets a clear thumbs-up.
Audi E-tron S Sportback spec and price
Price From $148,750 to $169,950 Engine 3 asynchronous electric motors Power 370kW Torque 973Nm Gearbox 1-spd automatic Kerb weight 2620kg Top speed 210km/h 0-100km/h 4.5sec Range 365km's (WLTP combined) CO2 0g/km Rivals Tesla Model X, Mercedes-EQ C 400 4Matic