This is another example of Hyundai moving from building good cars to real championship challengers.
In the increasingly crowded SUV market, it's becoming ever more difficult for brands to make their models stand out, unless they transfer the look of a wild concept car directly on to the showroom model. Land Rover did it successfully some years ago with the Range Rover Evoque, and now it's Hyundai's turn with the new Tucson, which was heavily previewed by the Vision T first shown at the LA Motor Show in 2019.
The concept's sharp creases, squared-off wheelarches and innovative front lights have turned the smart-but-pretty-indistinguishable Tucson into a real head-turner – and a real rival for the aforementioned Range Rover and its premium challengers. Who'd have thought that from Hyundai?
What we would expect from the South Korean manufacturer these days, though, is a strong technology story, especially when it comes to electrification. The latest Tucson will be offered with mild, full and (eventually) plug-in hybrid powertrains, plus with no end of connectivity, luxury and safety features on board, too.
What we weren't expecting, however, was for it to be so good to drive – something we're saying quite a lot about Hyundais these days. At this stage, we have to tell you that we were driving a very early, left-hand-drive version overseas. But we came away massively impressed by, well, pretty much everything the Tucson has to offer.
Let's start with those looks and especially the lights. Catch a Tucson in your rear-view mirror and what Hyundai calls Perimetric Hidden Lights – two banks of five LEDs displayed like wings on either side of the car – look like nothing else on the road.
When the car's turned off, the lamps blend into the grille and you wouldn't know they illuminate – hence the hidden bit. But when the Tucson is turned on they produce a stunning effect, with headlights set lower down in the bumper doing the main work when it gets dark.
The lamps at the back of the SUV are pretty special, too, with a full-width bar lit up in red and further illuminated wing effects adding to the drama. Add in sharp creases that slash through the bodywork to pump up the wheelarches – which are squared off with plastic surrounds – and the whole look is very different, very arresting and very appealing.
We weren't disappointed inside, either, where the wing theme continues with a seamless run of piano-black plastic, framed by thin lines of chrome, flowing up from the centre console, out across each side of the dash and around the tops of the doors.
A crisp 10.25-inch digital instrument cluster sits, iPad-style, ahead of the smart steering wheel, with a touchscreen of the same size placed above separate climate controls in the centre console. Of course,  there's Apple CarPlay and Android Auto connectivity, plus Hyundai's own Bluelink app, and – in our car – a sound system by American audio specialist Krell.
In between the front seats are a couple of cup-holders, push buttons for the automatic transmission and parking brake, plus a large, lidded storage space. Again, there's a very upmarket look to the Tucson inside, with the materials used doing a good job of feeling premium to the touch.
The driving position is decent, while space is good enough, if not overly generous, in the back. The 616-litre boot in our hybrid model is a handy size, and rises to 1795 litres with the seats folded – a benefit of the 20mm length increase over the previous Tucson.
Of the different flavours of Tucson, ours is the current range-topper until the plug-in hybrid comes along. So far, Hyundai Australia has confirmed that locally only petrol and diesel drivetrains will be offered.
You're getting so much more with the new Tucson compared with the old model, especially in terms of driver-assistance and active safety technology; it's fair to say if the Tucson doesn't get it, it probably doesn't exist yet.
This is still an SUV, but it's an SUV that you can still have some fun with, thanks to Hyundai's development team, which is based near the Nürburgring circuit in Germany. And yes, the Tucson has been tested around the famous Nordschleife.
The steering, in particular, makes a refreshing change from other SUVs by actually offering a degree of feel and accuracy, while there's very little body roll, too; the Tucson changes direction well.
It bodes well for a hot N version, should Hyundai decide to go in that direction (and we suspect it might), but it's clear that there's a little bit of the N DNA already in the Tucson, judging by the way it drives.
That characteristic is not to the detriment of comfort, either. The Tucson rides firmly, especially on the bigger 19-inch wheels, but it's not going to jolt you about too much and certainly won't leave you wincing.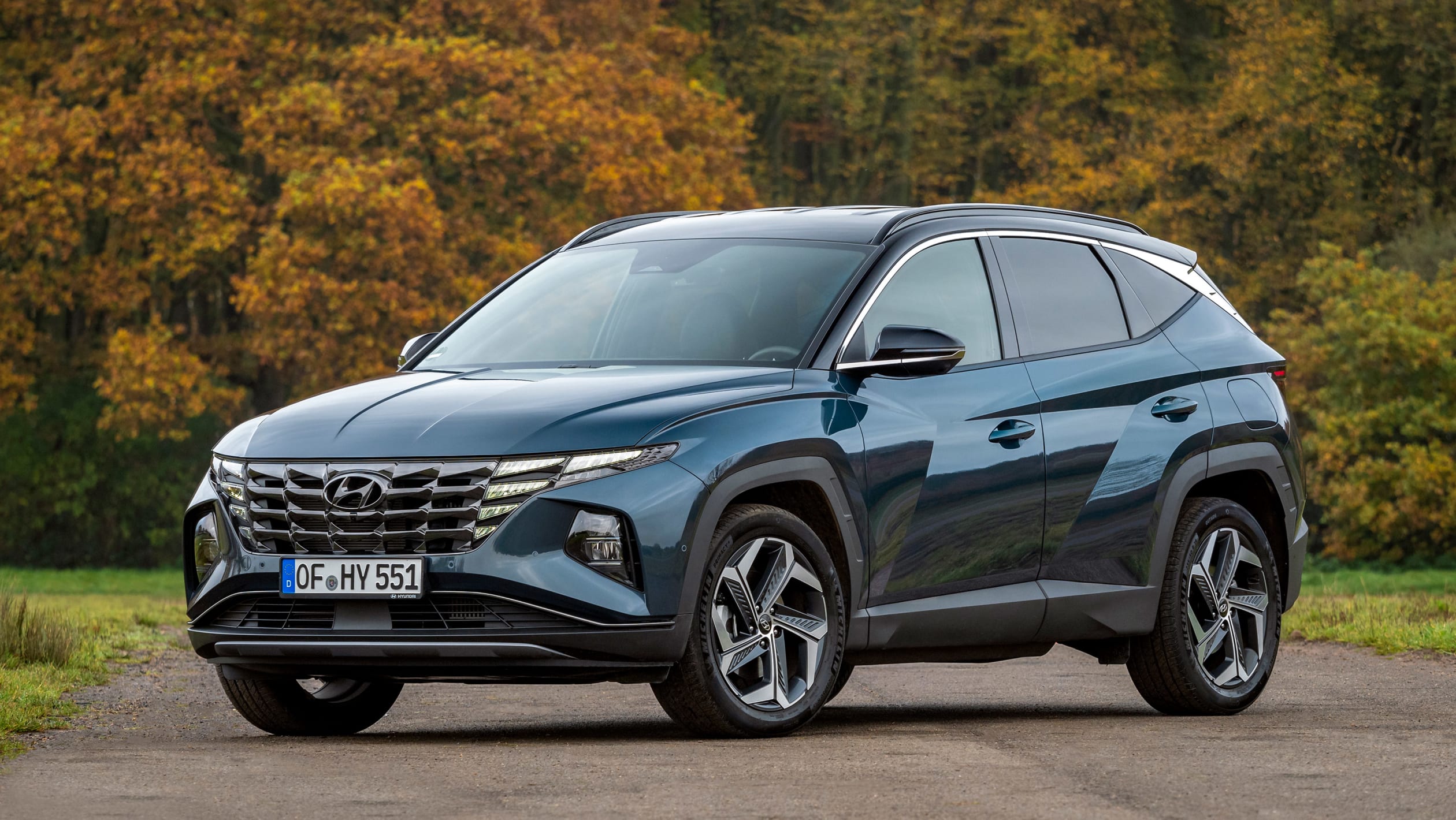 There's a decent turn of pace when the hybrid system works together for maximum power – more than the eight-second 0-100km/h time suggests – while there's even a decently sporting engine note when you do floor the throttle; another example of the N team having some input, we suspect.
The Tucson has pretty much everything it needs to compete and win. It looks great, it drives brilliantly, is well made and is loaded with kit. The prices are up, but we'd hope monthly costs won't rise too much, which will be a treat given how much more this Tucson gives you.
Steve Fowler