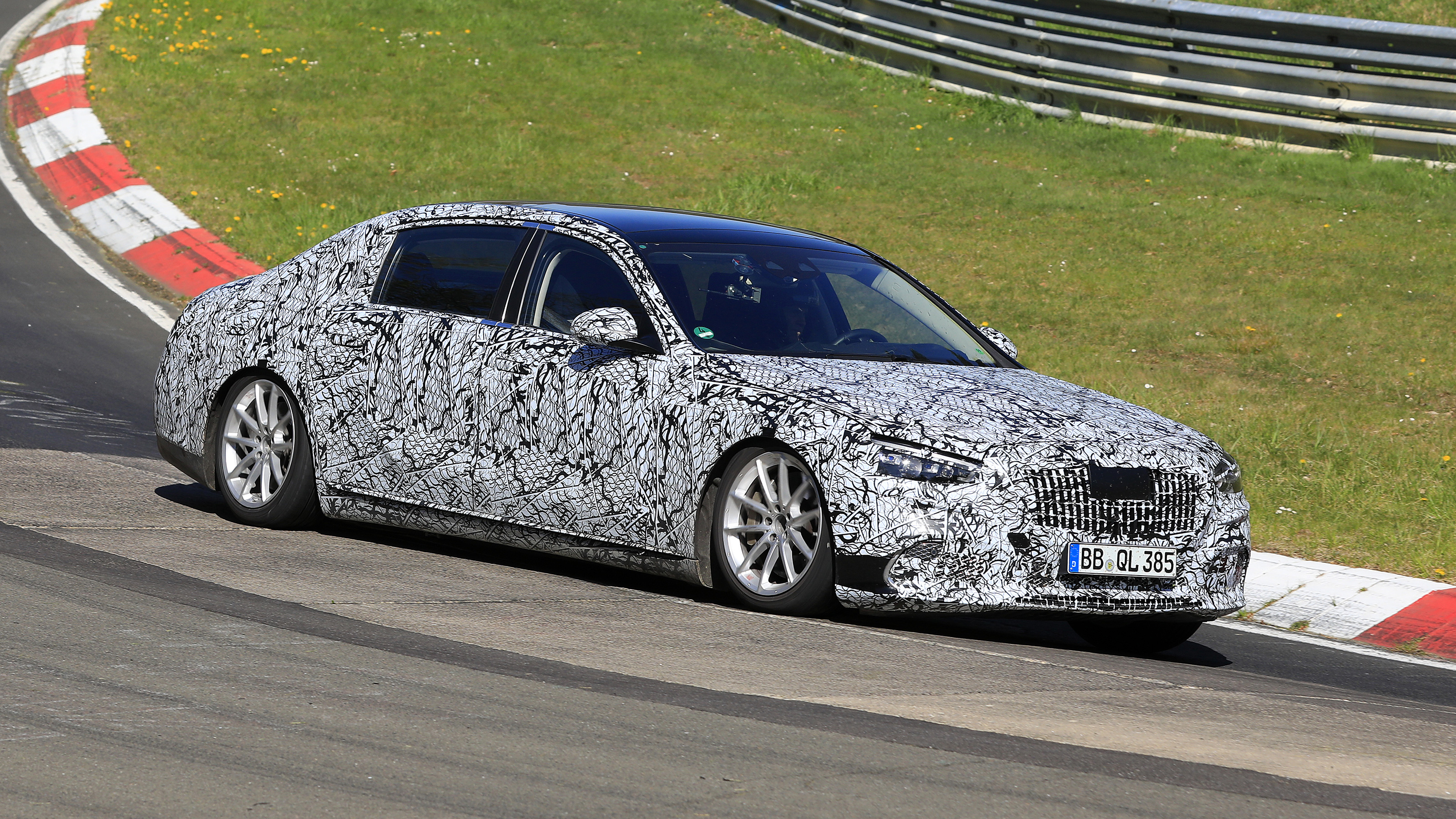 The all-new Mercedes-Maybach S-Class has been spied testing at the Nurburgring ahead of its anticipated launch next year.
Covered from head to toe in a camouflage wrap, the profile of the test mule doesn't appear to be dramatically different from that of the outgoing car. At the front, it appears as though the headlights and air intakes have been tweaked to give the car a fresh face, while at the rear the twin-tailpipes have adopted a slightly different design.
Elsewhere, pop-out door handles – like the kind you'd find on a Tesla Model 3 – replace the conventional handles of the current car. Various black panels around the base of the exterior could incorporate driver-assistance sensors, suggesting that the new Maybach S-Class may arrive with improved autonomous driving abilities.
Local laws could mean that such technology can only be offered in certain markets, however.
Mercedes-Maybach S-Class: engines and performance
The current Maybach S-Class uses a 6.0-litre V12 engine producing 463kW, which translates into a 0-100km/h time of 4.7 seconds en-route to an electronically limited top speed of 250km/h. Power is sent through a seven-speed automatic gearbox.
We'd expect the updated car to improve on these figures, although it's not clear if the Maybach will follow the path laid out by the standard S-Class by adopting the company's latest electrified powertrains.
A plug-in hybrid version would significantly lower the official CO2 emissions of 328g/km emitted by the outgoing model, however it might not be deemed worthwhile on a low-volume seller.
Price & on-sale date
Prices for the new Mercedes-Maybach S-Class have yet to be confirmed, although they'll almost certainly rise beyond the current car's starting figure of $445,500. With the new, standard Mercedes-Benz S-Class due later this year, it's likely that the Maybach limo will follow in 2021.