If you're after a keenly-priced family SUV with great levels of safety and the option of plug-in hybrid technology, then the MG HS could well hit the spot.
The MG HS is a real sign that the manufacturer is determined to raise its game and mix it with the established mainstream market players. The mid-size SUV undercuts the competition on price, but doesn't necessarily feel like the 'cheap' option, with a vastly improved cabin, decent on-board tech and reassuringly high levels of safety kit providing a quality feel than many would associate with MG.
Unfortunately, it's a case of two steps forward and one back, because the HS also brings higher running costs compared to its key rivals, while practicality isn't perfect. You'll find the HS reasonably comfortable, but if you value driving fun then perhaps look elsewhere in this competitive market sector.
The mid-size SUV sector could well be the most competitive area for mainstream manufacturers. It's certainly one of the most popular with buyers, who continue to value the affordable mix of space, style and comfort these cars offer that keeps the whole family happy.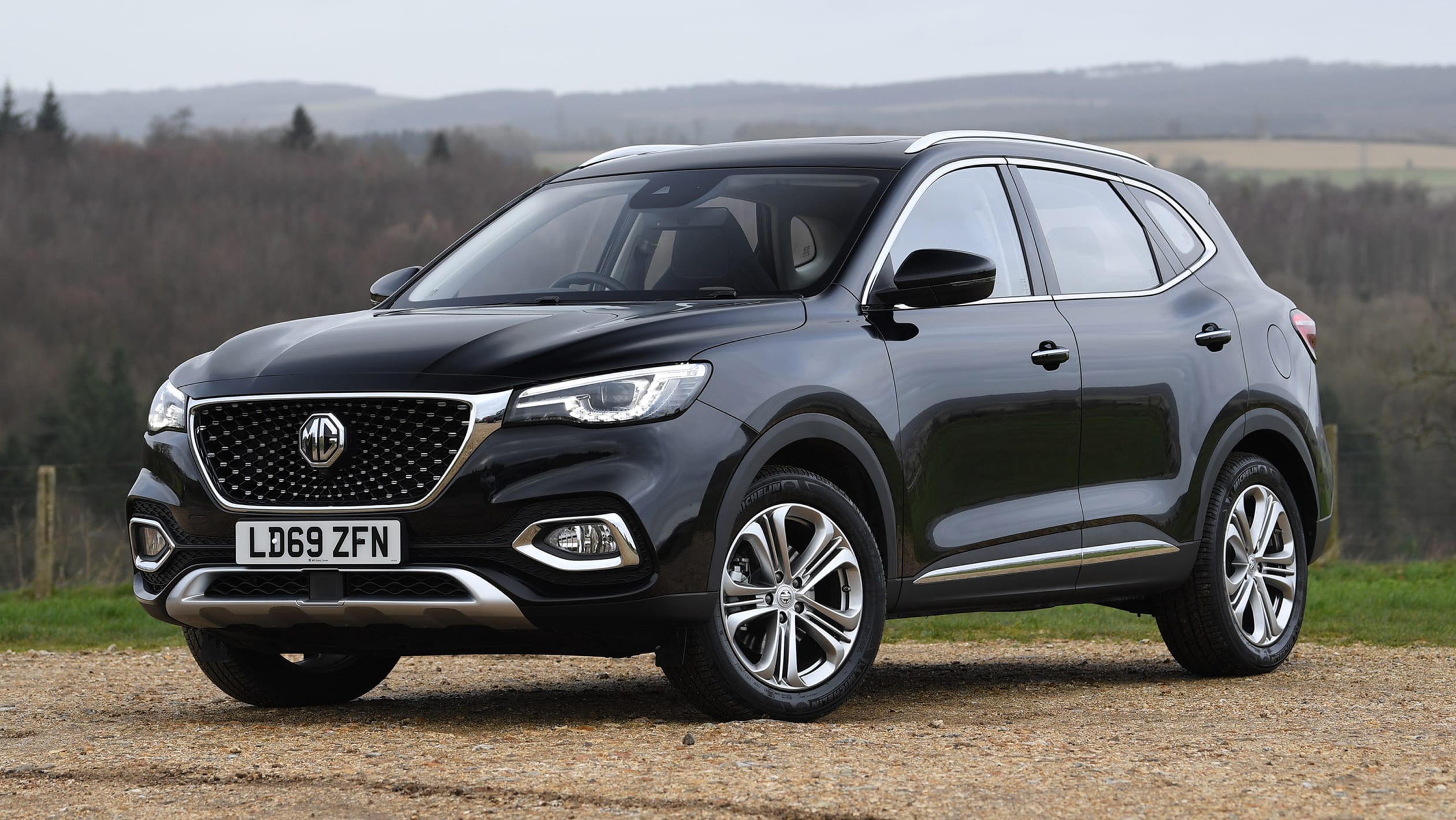 Under chinese ownership since 2006, MG has been working hard to make it onto the Australian customer's shortlists and prove it's a worthy contender. New cars such as the ZS compact SUV and HS have been well-received and follow a practical, fit-for-purpose formula that, although lacking in flair, just about passes muster against their more well-known European, Japanese and Korean rivals.
Speaking of the opposition, customers are spoilt for choice with the accomplished Skoda Karoq, Mazda CX-5, Toyota Rav4, Nissan Qashqai/X-Trail all vying for attention, while the huge quality strides made by Kia and Hyundai in recent years mean that the Sportage and Tucson are more than worthy of consideration.
We haven't even mentioned the similarly-sized Volkswagen Tiguan, Ford Escape and Honda CR-V. Priced from just under $30k driveaway, however, the HS also seriously undercuts the majority of these rivals and that is always going to be a key selling point for the car.
Standard equipment includes 17-inch alloy wheels, rear parking sensors, cruise control and sat nav, while upgrading adds luxuries such as larger alloys, heated front seats, dual-zone climate control and a panoramic sunroof.
Power comes from a single 1.5-litre petrol engine producing 119kW mated to a seven-speed DCT auto transmission. A plug-in hybrid version is also available, combining the same petrol unit with an 89kW electric motor to produce a 189kW total output.
All HS models send power to the front wheels, although the plug-in hybrid uses a new ten-speed automatic gearbox for a claimed improvement in power delivery and overall efficiency.
MG engineered a new platform for the HS, using MacPherson struts at the front and a multi-link suspension set-up at the rear. It feels softly sprung and deals with scarred roads in just about an acceptable fashion. Where the HS falls down is its lack of decent body control at higher speeds, the car struggling with the grooves and off-camber sections of faster stretches of tarmac.
Vague steering feel off centre just adds to the problem and doesn't inspire confidence from behind the wheel. The innate agility of the Mazda CX-5 or Skoda Karoq may be better suited to those looking for some driving inspiration on the family day out. That said, the HS is comfortable enough and drivers will appreciate the practical, high-set driving position and good visibility.
If you like a quiet cabin, then you may want to focus on maintaining a light touch with the right foot. At low revs the 1.5-litre engine is civilised enough, but extend it past 4,000rpm and you'll find the noise builds to an irritating level and continues even at a highway cruise. Looking on the bright side, you may find it drowns out any whinging from the kids in the back.
With 119kW and 250Nm of torque delivered from just 1,700rpm, you'd expect the HS to perhaps post a slightly quicker 0-100km/h time than the official 9.9 seconds claimed by MG. In fact, in our own test, we managed the benchmark sprint a full 1.3 seconds faster and found the HS more sprightly in-gear than its Skoda Karoq rival.
The plug-in hybrid version combines the power from the 1.5-litre petrol unit, with a boost from its electric motor for a 189kW total output. Acceleration is predictably more impressive, with 0-100km/h taking 7.1 seconds.
Taking a quick look inside the cabin reveals where MG's main focus has been in developing the HS. The cheaper materials used in previous MG models have been replaced with decent plastics and there's swathes of softer trim across the dash and door cards. Quality is much improved and any harder surfaces that remain are generally out of sight. It's a smart look, overall, although some might find minimalism has come at the expense of utility as a lot of the heating and ventilation functions are controlled via the central touchscreen.
Equipment levels are pleasingly high, with keyless entry, rain-sensing wipers, rear parking sensors, sat-nav and cruise control. All MG HS models get a 10.1-inch colour touchscreen, with Android Auto and Apple CarPlay also included as standard.
While the sat-nav is okay, like the rest of the HS infotainment system, it's a little fiddly to use. The same is true of the climate control, although there are a few physical buttons for shortcuts to key features lower down, which help things along more smoothly.
The touchscreen homepage features three large shortcut tiles that cover the audio, nav, and climate menus, each displayed with bright, colourful graphics, although the main problem is that it can take a long time to respond to your inputs, which is frustrating. But, at least it's placed in a good position on the top of the dashboard.
You don't have the option of a full digital dash, but there is a TFT display showing your speed. On the whole, when you consider the price tag, the set-up is fine, but it still lags far behind the tech offered in the Skoda Karoq and other class leaders.
The HS offers great visibility for both driver and passengers, while MG's strategy for loading the mid-size SUV with kit, means that family life is made just that bit easier. Useful touches such as rear parking sensors, keyless entry, cruise control and rain sensing wipers are all standard, while the steering wheel is adjustable for both height and reach to help you find the perfect driving position.
Measuring 4,574mm in length and 1,876mm in width the HS has a slightly bigger footprint than a Skoda Karoq, although it isn't quite as large as a Ford Escape. The HS doesn't reach the height of the Escape, either, measuring 1,664mm tall compared to the Ford's 1,690mm.
Passenger leg room is more than generous in the HS, while head room is also decent. If needed, three adults could sit across the rear bench in reasonable comfort. MG goes so far as to claim that cabin space is class-leading, and we'd have to agree.
Perhaps surprisingly, the boot isn't such a strong area for the HS when compared to its close rivals. It has a 463-litre load space with the rear seats up, which is well behind the Skoda Karoq's 521 litres and the Kia Sportage's 491 litres.
Dropping the rear passenger seats in their 60/40 split brings a 1,454-litre luggage capacity, although it's important to remember that the plug-in hybrid model is slightly down on these figures due to the extra packaging needed to house its battery and electric motor.
At its core, the MG HS is all about good family transport and, if you can live with its obvious flaws, then its attractive pricing, seven-year warranty and generous equipment levels could just be enough to persuade you.