Aston Martin will hit the ground running with its transition to electrification later this year when it unveils the production-ready Valhalla supercar, which will serve as a halo model for a new range of hybrid versions of the firm's current models, as well as all-new fully electric cars.
The Valhalla is due to enter production in 2023. Revealed in concept form at the 2019 Geneva motor show, it was set to be the first model to use Aston's bespoke 'TM01' hybridised 3.0-litre V6, before the set-up was to be rolled out across the line-up. However, development of that powertrain has now been put on ice in light of Aston's strengthened ties to 20% stakeholder Mercedes-Benz, which will supply components at a "reasonable cost" to the British brand.
The mid-engined two-seater is now being substantially revised ahead of its 2023 launch date and will be shown again in its new form in the coming months. Aston has not revealed how many orders it has taken, but it has confirmed that "a chunk" of its deposit balance at the end of 2020 came from Valhalla customers.
The new supercar will still be a hybrid, but with CEO Tobias Moers keen to leverage the accessibility of components and drivetrains supplied by partner firm Mercedes-Benz, the V6 is now set to make way for an AMG power unit.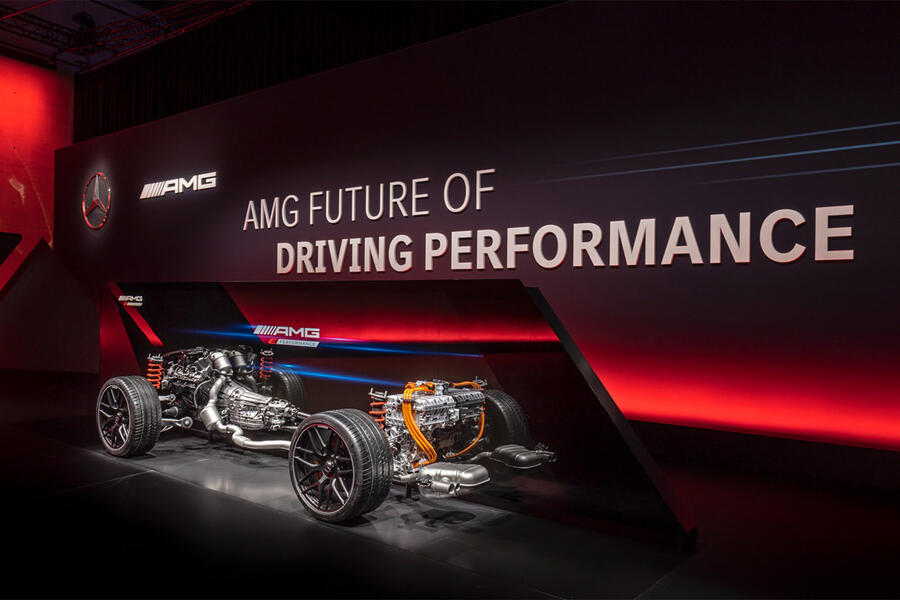 The most likely candidate is the electrified 4.0-litre twin-turbocharged V8 shortly to make its debut in the Mercedes-AMG GT73 4Matic 4-Door Coupé. It's not yet clear whether the packaging constraints of the mid-engined two-seater's bodywork will allow for the fitment of AMG's 150kW electric motor on the rear axle, as will be the case with the German marque's performance hybrids, but the combustion element will remain mid-mounted. Outright power is expected to approach the 750kW mark, in line with the Valhalla's billing as a rival to the Ferrari SF90 and McLaren Speedtail.
Electrification plans
By 2030, 90% of Aston Martin's model line-up will be electrified, with limited production of pure-combustion engines continuing to serve the enthusiast sector and several overseas markets where such powertrains can still be sold.
The firm's electrification efforts will kick off towards the end of 2021, with the unveiling of a new hybrid version of the DBX SUV. Autocar understands it is set to use a powertrain taken from the Mercedes-AMG portfolio. The most likely choice is the E53's mild-hybrid straight six, which, if used in its current form, would endow Aston's first electrified production car with 320kW and 520Nm – with the electric drive motor called on under hard acceleration to provide a torque boost of 250kW
So equipped, the DBX hybrid should come close to offering performance comparable to that of the combustion-only car, with a sub-5.0sec 0-100km/h time and a 250km/h restricted top speed, but with official CO2 emissions brought down from 323g/km to below 250g/km.
That version will pave the way for a plug-in hybrid variant – Aston's first – in 2023, as revealed by Moers in a call with investors following the release of the company's 2020 results. "We plan on that in the DBX platform before 2024, but we have to adopt all the Mercedes technology transfers," he said. "That needs time. We are implementing technology faster than anything I have done before in my life, but it still takes time. So by 2023, we're going to have PHEV with us."
The DBX will also provide the basis for Aston's first batteryelectric car, which Moers expects to have on sale by 2025. Most probably based on the second iteration of the DBX, the four-wheel-drive electric SUV will be built at the firm's factory in St Athan, Wales, and is likely to use Mercedes' new Modular Electric Architecture (MEA) platform, as pioneered by the new EQS luxury saloon.
Expect it to have a 100kWh battery, be capable of charging at speeds of up to 350kW and offer similar performance to the V8 car.
Sports cars not to be sidelined
Although the DBX is crucial to Aston's short-term stability, traditional front-engined sports cars and GTs are forecast to comprise 40% of the brand's ultimate target of 10,000 sales per year.
To that end, the firm will seek to bolster the appeal of the ageing Vantage, DB11 and DBS Superleggera models with particularly comprehensive mid-life updates in 2023.
The silhouette will remain familiar for each, but heavily reworked styling, alongside infotainment, chassis and powertrain upgrades, will aim to ensure strong sales until Aston begins to phase out combustion. Moers has suggested plug-in hybrid technology could be ushered in at this point if Aston can find a way to integrate an electrified transaxle. AMG's new P3 PHEV system could provide a solution, especially for the Vantage and entry-level DB11, which already share a V8 with AMG's top-flight PHEV models.
Limited-run specials in the vein of the new Vantage F1 Edition and DBS Superleggera Concorde Edition will continue to play a key role in maintaining the sports cars' market share and enthusiast appeal. The firm's 110th anniversary in 2023 is likely to provide an opportunity for special editions of all models in the line-up.
Aston's first electric sports car will arrive in 2025 and has been described as a "front-engined version of the DB11/Vantage" by chairman Lawrence Stroll. Although Mercedes is tipped to supply the drivetrain, Aston has vowed to take ownership of the styling, dynamics and interior. It will be built at Gaydon, where the company currently produces its sports and GT cars, but it won't necessarily use the DB prefix.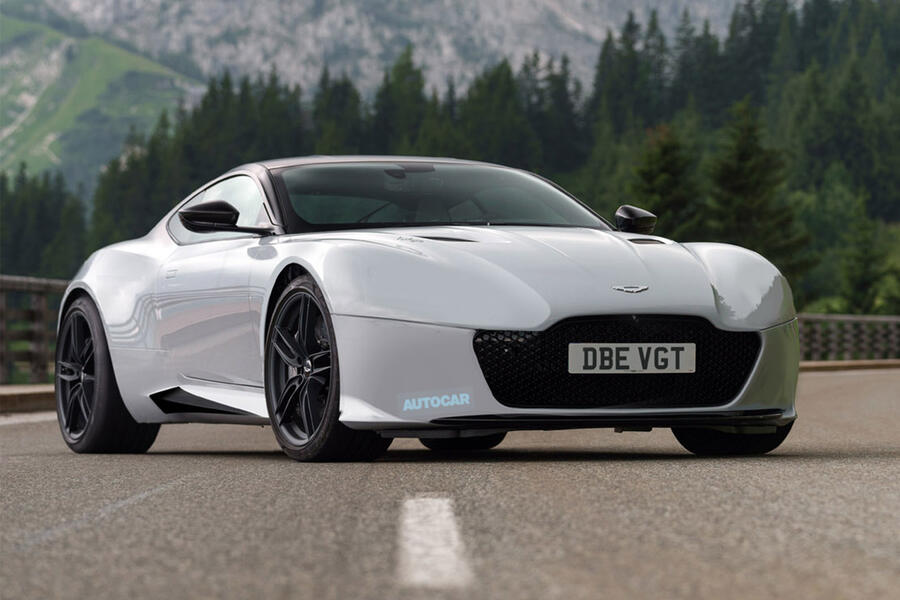 Aston is also understood to be plotting a more performance-focused version of the DBX – likely to be badged DBX S – to arrive after the hybrid. It will serve as a contender for supremacy in the fiercely competitive super-SUV class, taking on the Lamborghini Urus and Porsche Cayenne Turbo.
Expected upgrades include lowered suspension and bespoke styling details, while the more potent variant of AMG's V8, as used by the GT63 S, could be deployed to boost the SUV's output to 470kW and 900Nm.
Lagonda lives
Aston Martin will continue with plans to revive the long-dormant Lagonda name and is set to take the fight to Rolls-Royce with a family of ultra-luxurious stand-alone models from 2022 or 2023.
Plans to spin the nameplate off as a dedicated luxury EV sub-brand were originally due to come to fruition in 2021 with the launch of a new luxury saloon and SUV, based on the Vision concept and All-Terrain concepts respectively. It is not yet clear whether production versions of these cars will be the first Lagonda models to arrive, but the concepts' defining characteristics – rakish side profile, styling influence from 2015's limited-run Taraf saloon and advanced autonomous capabilities – can be expected to remain hallmarks of the Lagonda line-up.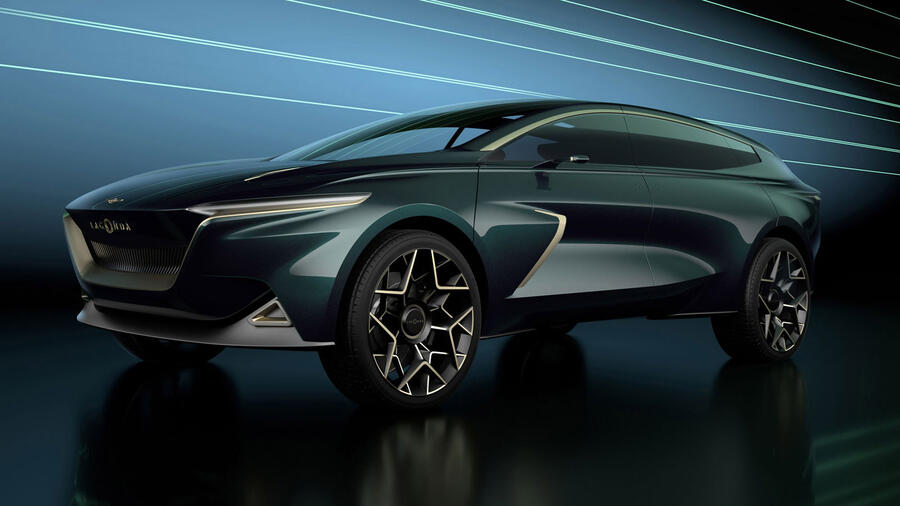 Autocar understands that Lagonda branding will also be used for top-end versions of Aston-badged cars, similar to Maybach versions of the Mercedes S-Class and GLS. The first such model is expected to be a long-wheelbase DBX, pitched as a sporty answer to the Bentley Bentayga, but with heightened luxury appeal to go up against the pricier Rolls-Royce Cullinan.
Felix Page