BMW has released new images of its upcoming M3 Touring before it reaches customers next year
It has taken 34 years, but BMW M is finally building an M3 Touring to join the saloon and M4 coupe and Cabriolet. Its final reveal date is still under wraps, but we've been assured that it will reach showrooms in the latter half of 2022.
Though BMW has given us no more specific information on the new model, it took to social media to post three new images of the M3 Touring, albeit in camouflage. The caption 'Same big power, exciting new shape' confirms that it will retain the standard M3 Competition powertrain, however the prototype cars pictured sport no visual differences to the mules previously seen.
It's only the third time BMW M has built a production Touring, both previous models being based on the larger M5 – first in 1992 with the E34 and 2007 with the E61. Arguably there's always been a stronger case for an M3 Touring over a M5 variant and clearly someone in Munich has worked this out.
Images show off its unique body, sharing the dramatic nose with the current M4 and M3 sedan, but combining it with a widened version of the 3-series Touring's body shell.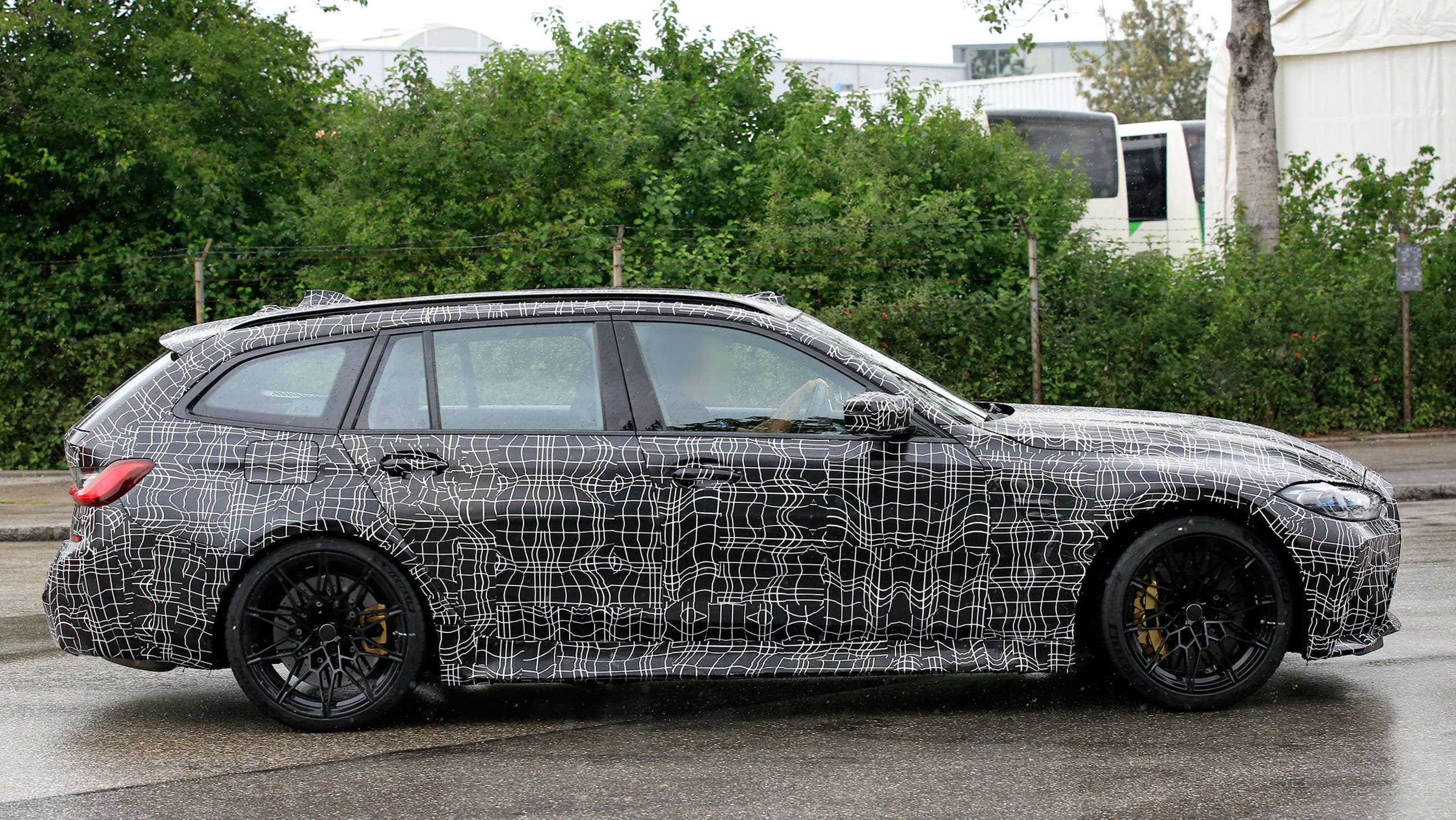 There has been a prototype M3 Touring in the past, back in 2000 when an E46 was produced for test and evaluation but nothing came of it, sadly. For this latest generation, though, it'll mean that for the first time, an M3/4 model will be available in a total of four body styles, not forgetting the forthcoming option of xDrive all-wheel drive that we suspect will be standard on the Touring.
The engine behind those kidneys will be the same S58 turbocharged in-line six-cylinder engine as its coupe and sedan counterparts, but it's as yet unknown whether the M Division will offer it with the two power outputs currently offered in overseas markets; either 353kW or 375kW for the standard M3/4 and M3/4 Competition respectively. All Australian-market M3s and M4s are exclusively available in Competition form with the standard eight-speed auto; this is something that will remain for Australian-bound Touring models.
With the M3 Touring in the range, it will be the first time BMW will match its rival Mercedes-AMG in all sectors, the Stuttgart firm having offered its current C63 S in sedan, estate, coupe and cabriolet forms since launch. With the new C-Class now here, the AMG derivatives with their four-cylinder hybrid powertrains should arrive at the same time as BMW's first M3 Touring, too, making for a fascinating twin test when the time comes.