Is the BMW M4 CSL an instant legend? We drive the new M car before it lands in Australia to a few lucky owners.
BMW's M Division is returning to its roots rather fittingly with this, its 50th anniversary present to its diehard fans: the new BMW M4 CSL. The company is offering another headline new product in this its big birthday year but, as you might have read elsewhere, it's a curious plug-in hybrid SUV that, for reasons unfathomable to many of us, appears to have been named after a Citroen. The reasons that the BMW XM exists at all aren't so hard to fathom, of course; but the CSL is the real party piece – not least because it's a CSL.
BMW's Motorsport division was founded in 1972 in order to better run its parent company's competition efforts and its first road car was actually the memorably wild-looking homologation version of the 'E9' coupe: the 'Batmobile' 3.0 CSL.
You won't appreciate the beauty of the CSL's lightweight carbon-composite bonnet and bootlid until you lift them up, feel their weight, and admire the naked carbon underneath.
Those three letters – which stand for 'Competition Sport Lightweight' – hold the most special of statuses for Munich. They have only been used on one other road-going BMW since the 'E9': the celebrated 'E46' M3 CSL of 2004, which plenty still hail as the greatest BMW M car there has yet been. And so, while limited-run M3s and M4s have used other model identities over the decades, from CRT to GTS and even GTR in a few cases, we can safely assume that this one must be an exceptional prospect. You don't blow nearly twenty years of dust off an iconic nameplate without being sure that you're going to deploy it properly.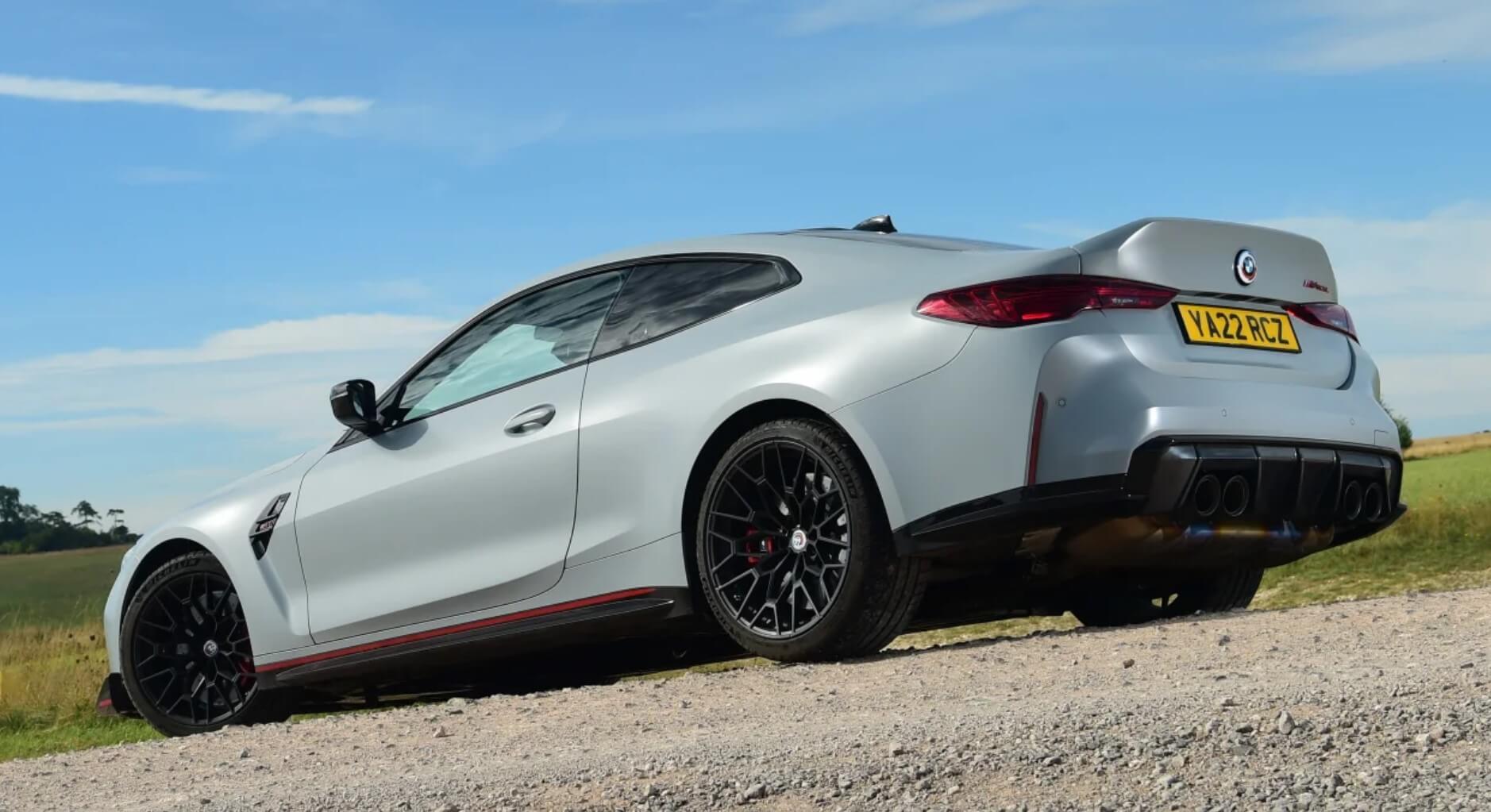 Before we move on, then, let's reflect on how the more rarefied end of the market for German performance cars has changed since the 'E46' CSL of 2004. That was BMW's first road-going M car to get a semi-slick 'cup' tyre, you may remember. The first with a weight-saving roof made out of carbon-fibre-reinforced plastic, too. It jettisoned its sound insulation, factory navigation- and stereo systems, air conditioning, electric front seats and its occasional rear ones; and it ended up 110kg lighter than the M3 Coupe on which it was based. The new CSL is 100kg lighter than its series-production equivalent, while retaining niceties such as air con, a stereo and an infotainment system. Because, as companies like BMW have gradually learned over the decades, even the wealthiest and most enthusiastic petrolheads like performance cars that they can actually use.
The M3 CSL was priced from $210,000 when it came to market in Australia in 2004: a figure which sounds about right when you consider that this new M4 CSL has a showroom price of $303,900 in 2022.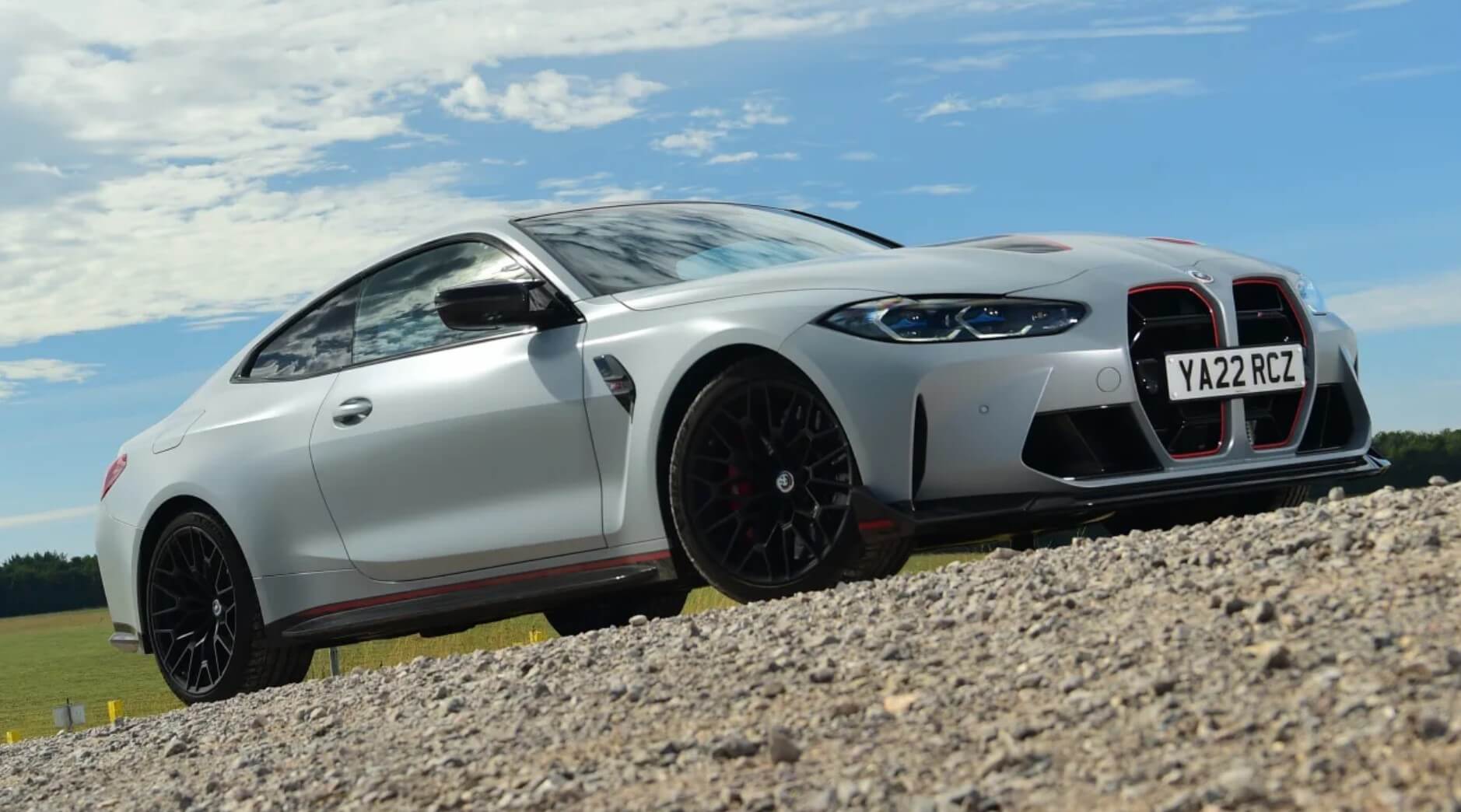 BMW is clearly aiming high with this new ultimate M car, then – and, if it hits its target market dead centre, it will, in turn, become extra-profitable for the M Division, and worth the outlay for the lucky owners who'll reap the rewards of a car whose reputation far outstrips its supply. It's a well-practised trick. The new CSL, like so many cars of its kind, plays to the high-rolling collector, and uses so much power and apparent hardcore temperament to flag its status loud and clear.
So what will they get for the money? The new CSL's bonnet and bootlid are made out of 'CFRP' in addition to the roof. The standard-fit M Carbon racing bucket seats save 24kg compared with the M4's standard seats, and another 21kg comes courtesy of throwing out the second-row passenger seats and belts completely. Special forged alloy wheels, standard-fit carbon-ceramic brakes, and BMW M's axle makeover saves 21kg across the car's rolling chassis. 15kg of sound insulation has been removed from various places. And the CSL's new titanium exhaust is 4kg lighter than the one it replaces.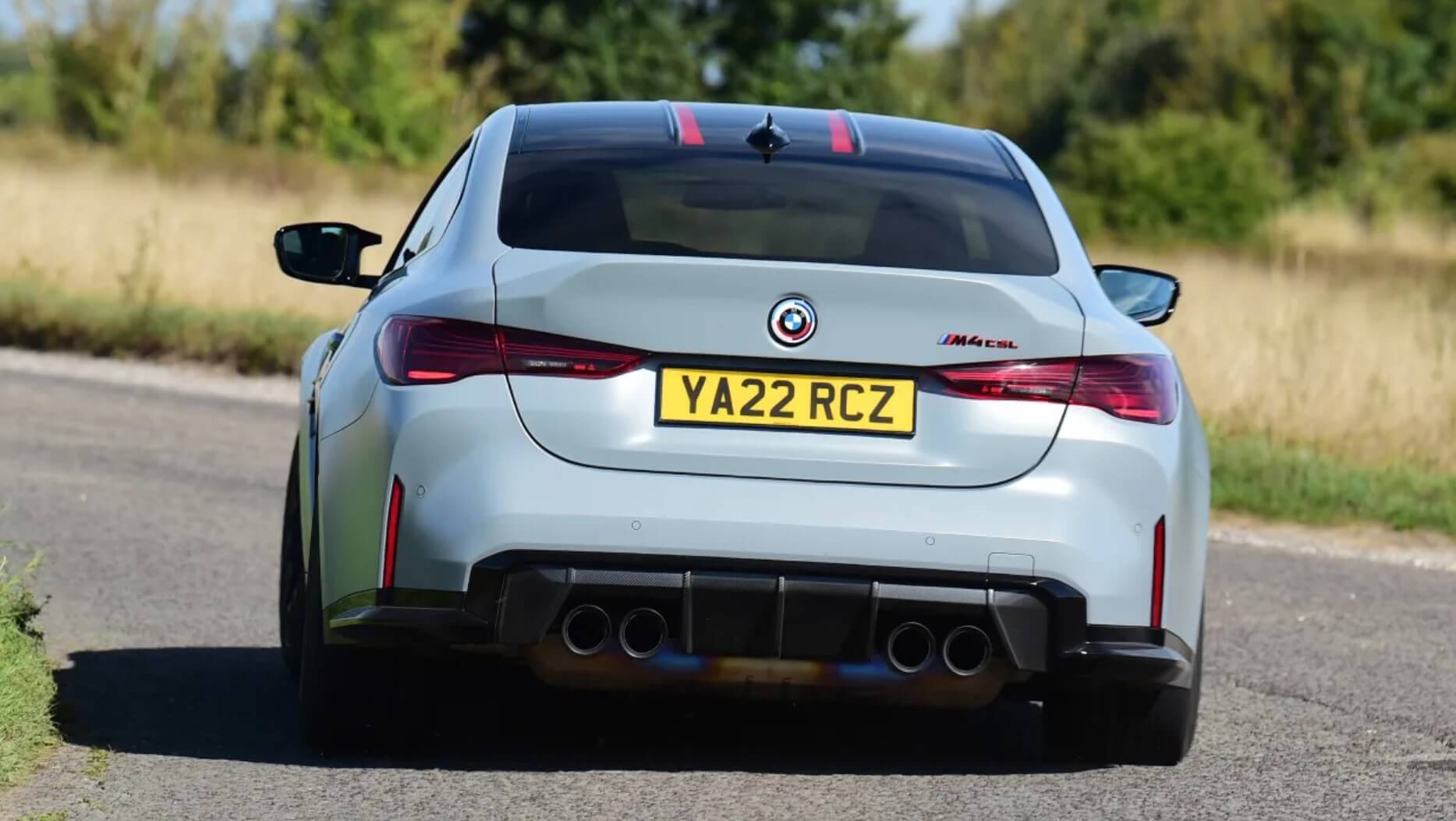 The new CSL's standard-fit racing bucket seats are apparently quite uncompromising (you'll need to return to the dealer's workshop if you want their height adjusted), but our test car had BMW's regular M Carbon buckets instead (the same ones which are optional on an M3- or M4 Competition, with seat heaters and electric adjustment).
The interior is awash with special styling touches and racy materials, but it isn't so stripped out as to feel sparse. All of the digital infotainment features of a regular M4 are included (you can even have a head-up display if you like). But there are no Porsche RS-style belt-pull door releases, there's no fire extinguisher – and there's no roll cage even as an option. Could this be BMW hinting that, in contrast to an M4 GTS or certain key trackday rivals, the CSL is intended as a fast road car first and a track car second? That it isn't so interested in gestures of circuit preparedness that owners might seldom actually need? It would make a pleasant and pragmatic change, I must say; and it'd be typical of the M Division to make it.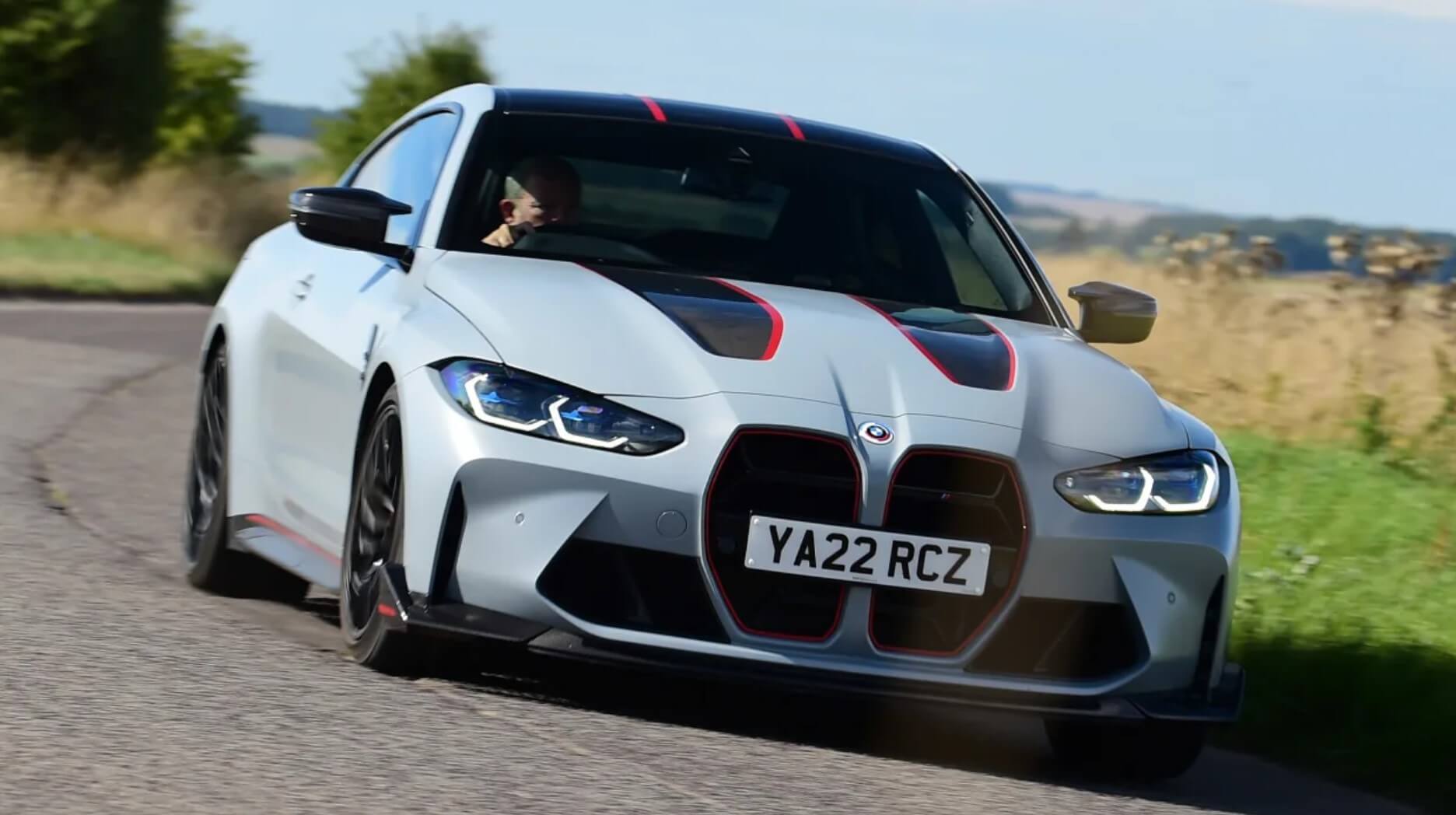 On the road, the CSL has a good dose of the unfiltered road- and mechanical noise, and that rawness of feel, you expect of it – but mostly it's not that imposing. Stiffened engine mounts and a slightly snatchy calibration for the car's eight-speed automatic gearbox teach you to be smooth and deliberate with the accelerator at low speeds, and wise with your gearshift timing. There's plenty of snarling menace about that higher-boost-pressure, twin-turbocharged 3.0-litre straight six, and lots of knobbly patter and ride noise from the now largely rigid-mounted axles.
Any yet, with its adaptive dampers set to soft, this is a remarkably supple road car. It rides 8mm lower than a regular M4, using all-new struts with both main and helper springs, and new anti-roll bars. And yet it feels taut but fluent on most surfaces, leaving you feeling like you're riding along on some perfectly tensioned bowstring.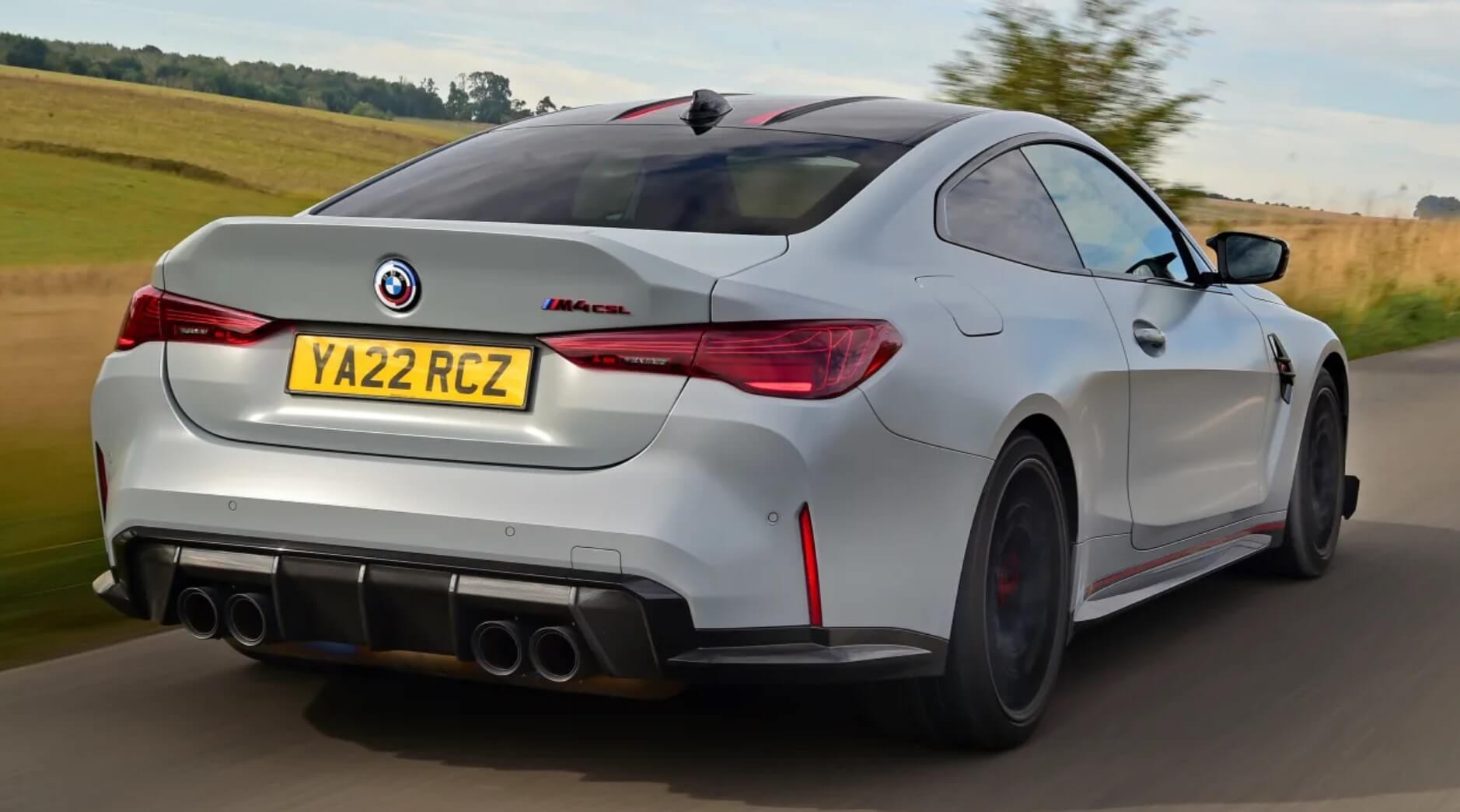 Very few cars I've ever driven that look quite so aggressive as this are so mild-mannered in their chassis tuning. There is very little snatchiness or fidget to CSL's ride at all until you start winding those dampers into their firmer modes. But there is supreme close body- and wheel control over lumps and bumps, the suspension keeping the car's Michelin Cup 2 R tyres in utterly reassuring and constant contact with the asphalt.
If you've owned similar hardcore specials before, this car's damping is so clever that it may feel worth the price of admission to you all on its own. On road handling, meanwhile, is absurdly grippy when those tyres are up to temperature; but while characteristically agile and finely-balanced, it's not nervy or particularly sensitive to bump or camber. The new CSL, then, is a track-ready special with the capability to take most country roads apart, and in amazingly settled, comfortable and reassuring fashion.
For outright performance, the car isn't quite in modern supercar territory but, like a modern 911 GT3, it has all the legs it needs and then some. Also like the GT3, it feels like proof of the supremacy of a dramatic style of delivery over the importance of last-word speed and acceleration in a modern performance engine that you really feel like savouring.
The car develops 30kW more than an M4 Competition mostly thanks to an extra 25 percent of boost pressure from its twin turbochargers – and, under a wide-open throttle, boosty is how it feels. The eerily linear power delivery of the regular car has been swapped for one that switches on with a real squeeze to your kidneys at 2500rpm.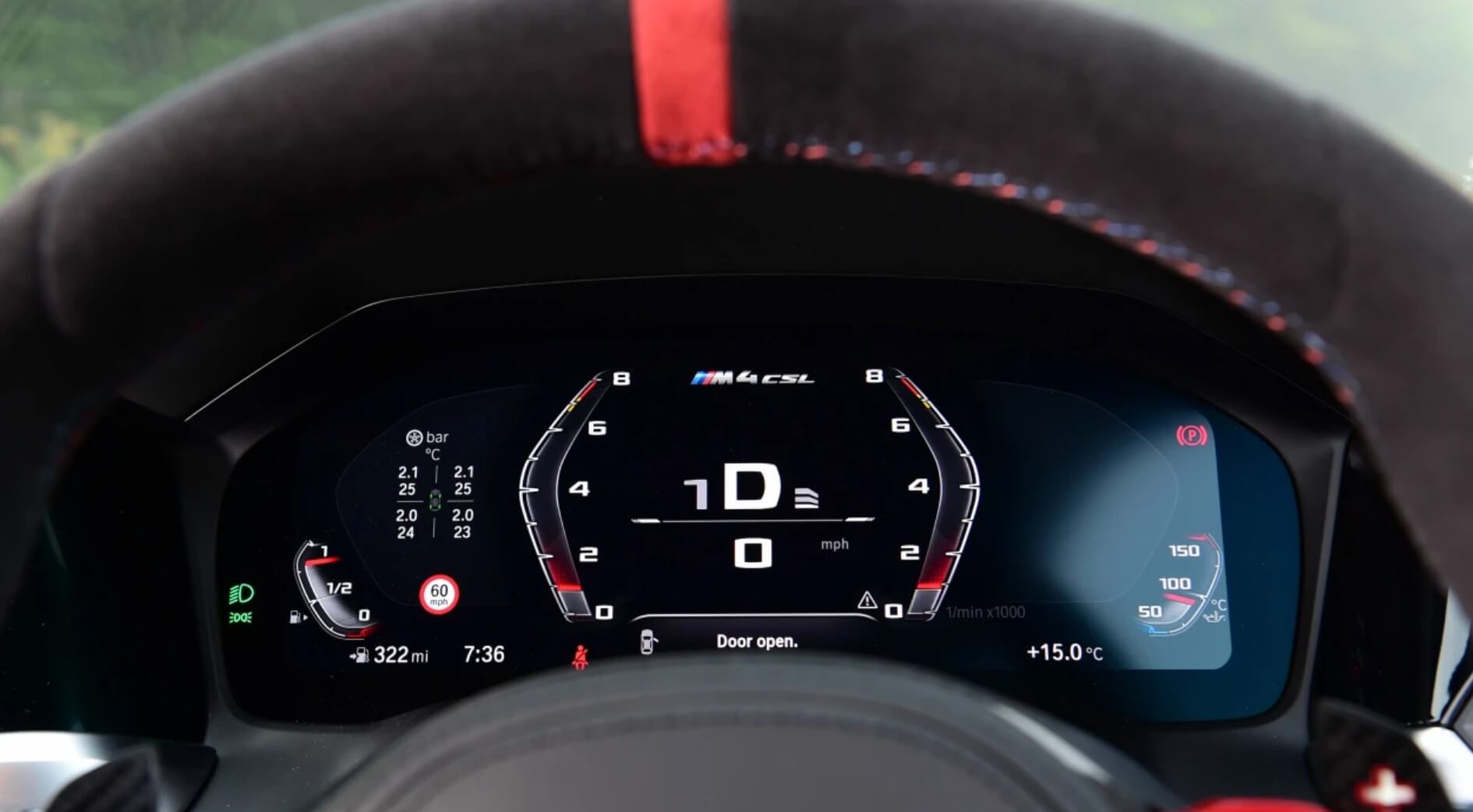 It needs a second or so to conjure up its torque in transient moments, when you're in and out of the throttle. The straight six still revs to the far side of 7000rpm, of course; and there's a much clearer and more detailed turbine bark about the way it sounds, thanks to that new titanium exhaust.
But it's the extra boost that makes the CSL's engine really feel different; less perfectly responsive, plainly, but also rawer, more enigmatic, more challenging to get on terms with – and quite possibly even more rewarding when you do.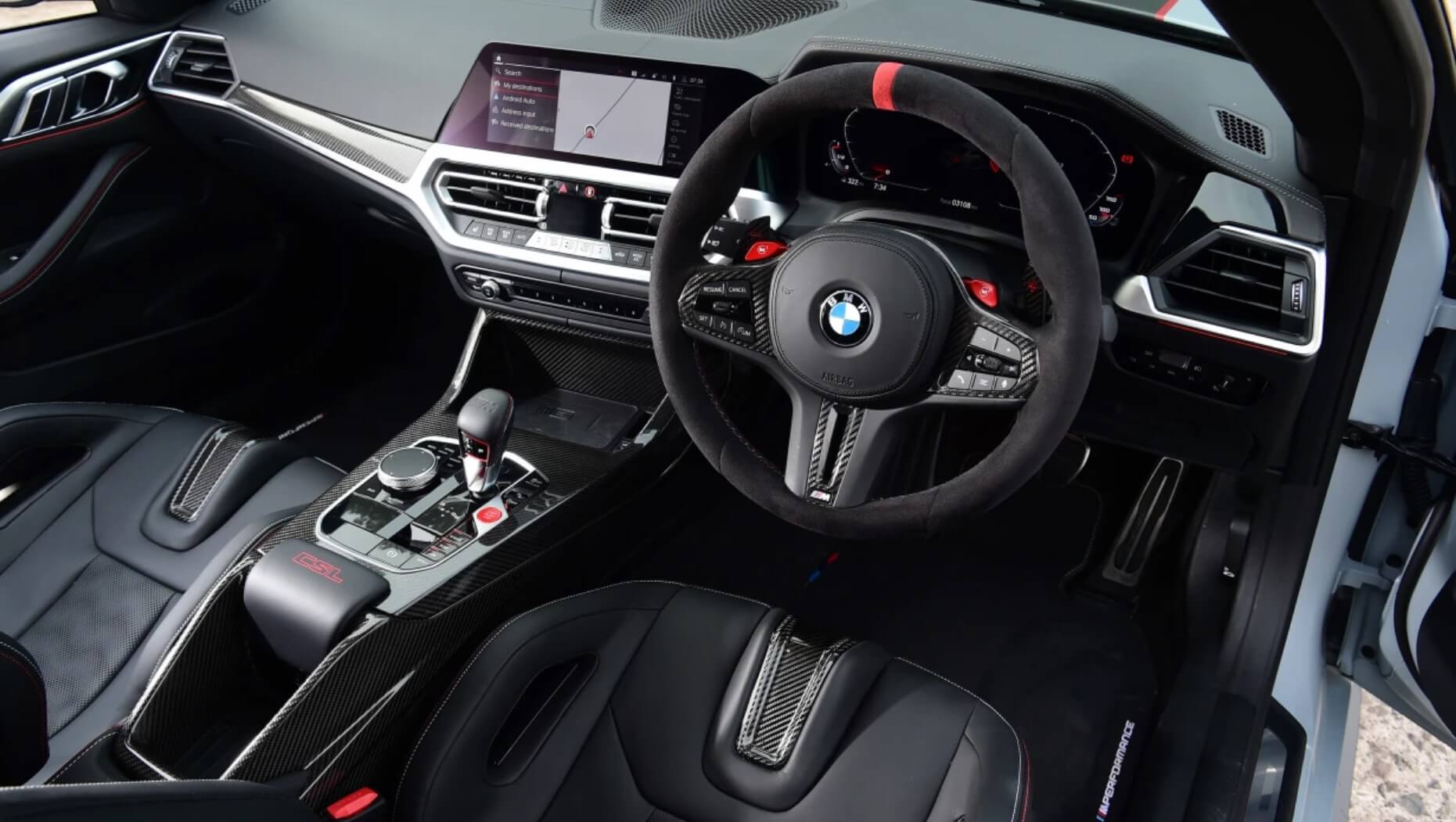 Clearly, a lot depends on how that overhauled chassis and boosty performance character translates on the track, and what kind of return the CSL can therefore offer its owner over and above that of a regular M4 Competition (which is a very capable and rewarding track car in its own right). For us, the track test comes later. It should be one to savour.
For now, what it seems that BMW M has presented on this third application of its most fabled three-letter model suffix is something even more rare than we might have first realised: an M car with a really stirring hardcore soul, but also a genuinely on-road capability; a car ready to be enjoyed in more ways, and on more days, than might so many of its caged up rivals or antecedents.
It's a crazy car with an even crazier price, but in most respects the M4 CSL justifies its cost by simply being a brilliant driver's car. One that's not just faster and more focused than the M4 on which it's based, but also much more rewarding to drive where it counts. The CSL is an instant legend, if ever there was one, even if its steering remains a touch ordinary.
Matt Saunders