The new Citroen C5 X is a well-equipped and comfortable cruiser. We test drive the model ahead of its launch in Australia.
Citroen has overhauled the top of its range in recent years, removing the desperately unremarkable C5 and introducing the more competent and considerably more relevant C5 Aircross SUV. But the French brand can't quite leave the idea of a 'big model' alone, so it's introducing a new flagship – the C5 X.
It's an intriguing halfway-house proposal, too, with a slightly elevated ride height, a rakish roofline, pronounced front and rear overhangs, pseudo-SUV cladding around the wheel arches and a fastback-style hatchback instead of a regular boot. But make no mistake: Citroen thinks this car can offer a modern reinterpretation of the classic wafting models of old. Indeed, the X in the name is as much a reference to the old CX and XM as it is a reflection of the crossover body style.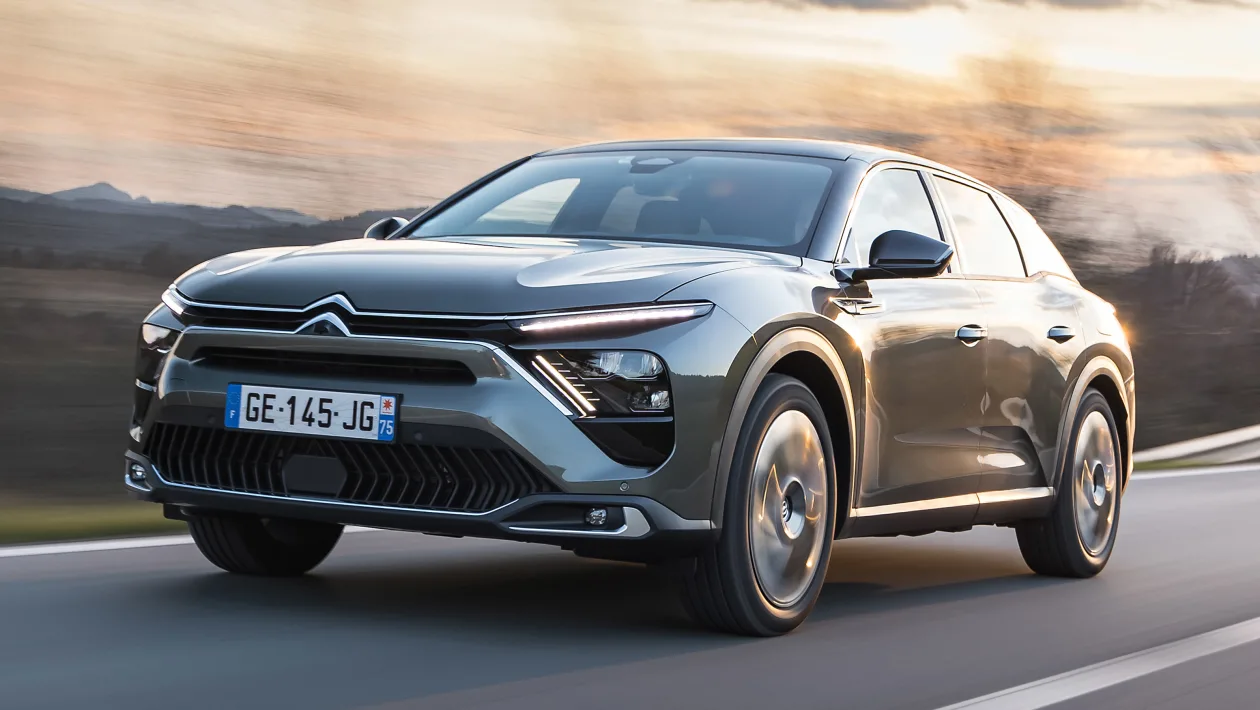 It's a big car, too, with an overall length of just over 4.8 metres and a wheelbase of 2785mm; there simply aren't many mainstream sedans or hatchbacks of that size these days, although it's probably worth noting that the Skoda Superb – one of few obvious rivals for the C5 X – is a little longer on both those measurements. Nevertheless, Citroen's effort has been well received so far in China, where it's manufactured.
John McIlroy