We take the new 2022 Honda HR-V for a longer test drive ahead of its launch in Australia and find that it fares much better.
Back in the late nineties, Honda dubbed its first-generation HR-V "The Joy Machine", and now into its third iteration, this new compact family SUV will need to leave us grinning from ear to ear if it's to topple rivals like the Toyota C-HR and Ford Puma from a fiercely competitive crossover class.
Our first encounter on German roads in left-hand drive form showed that there's plenty to like, but the HR-V didn't live up to Honda's promise of class-leading fuel efficiency from its hybrid powertrain.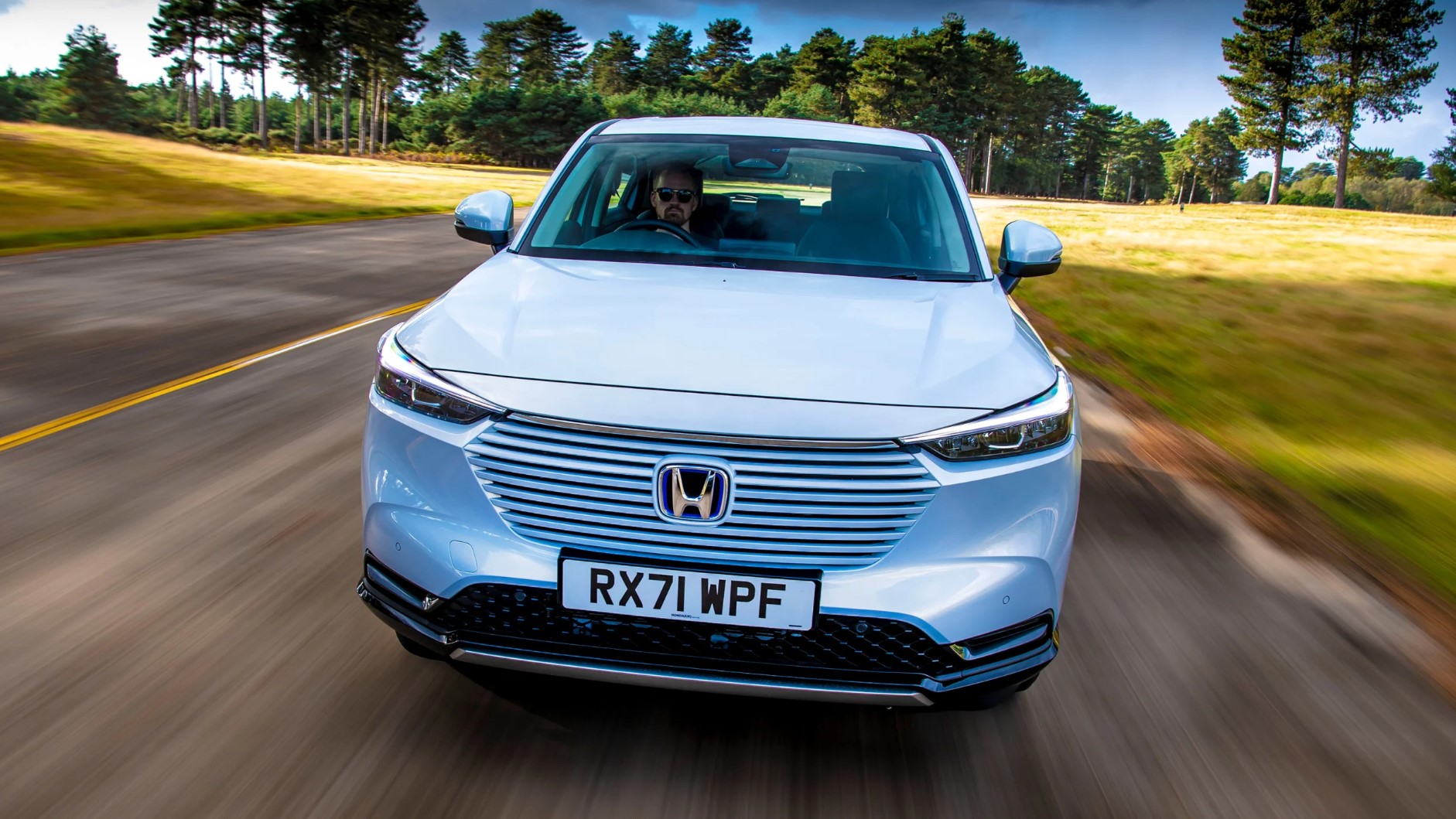 What was clear is that Honda has worked hard to improve this new car in almost every key area, plus maintaining or boosting its strong points – literally. Torsional rigidity is up 15 per cent compared with the old car, while it's now 40mm longer.
Step inside and the driver is presented with a neat, uncluttered environment. Build quality is excellent and feels as plush as anything else in the class. It's backed up by Honda's latest infotainment system, which is lightyears ahead of what the previous HR-V was lumbered with.
It's towards the back where the really smart stuff starts, though. Overall knee room is up by 35mm, and in this area the HR-V measures up very strongly against its rivals. It's just a shame that the boot is relatively pokey – the 319 litres on offer is disappointing. It does make up for this slightly with Honda's 'Magic Seats' though. These not only fold forward, but the seat bases can also flip upward, which is ideal for carrying taller items.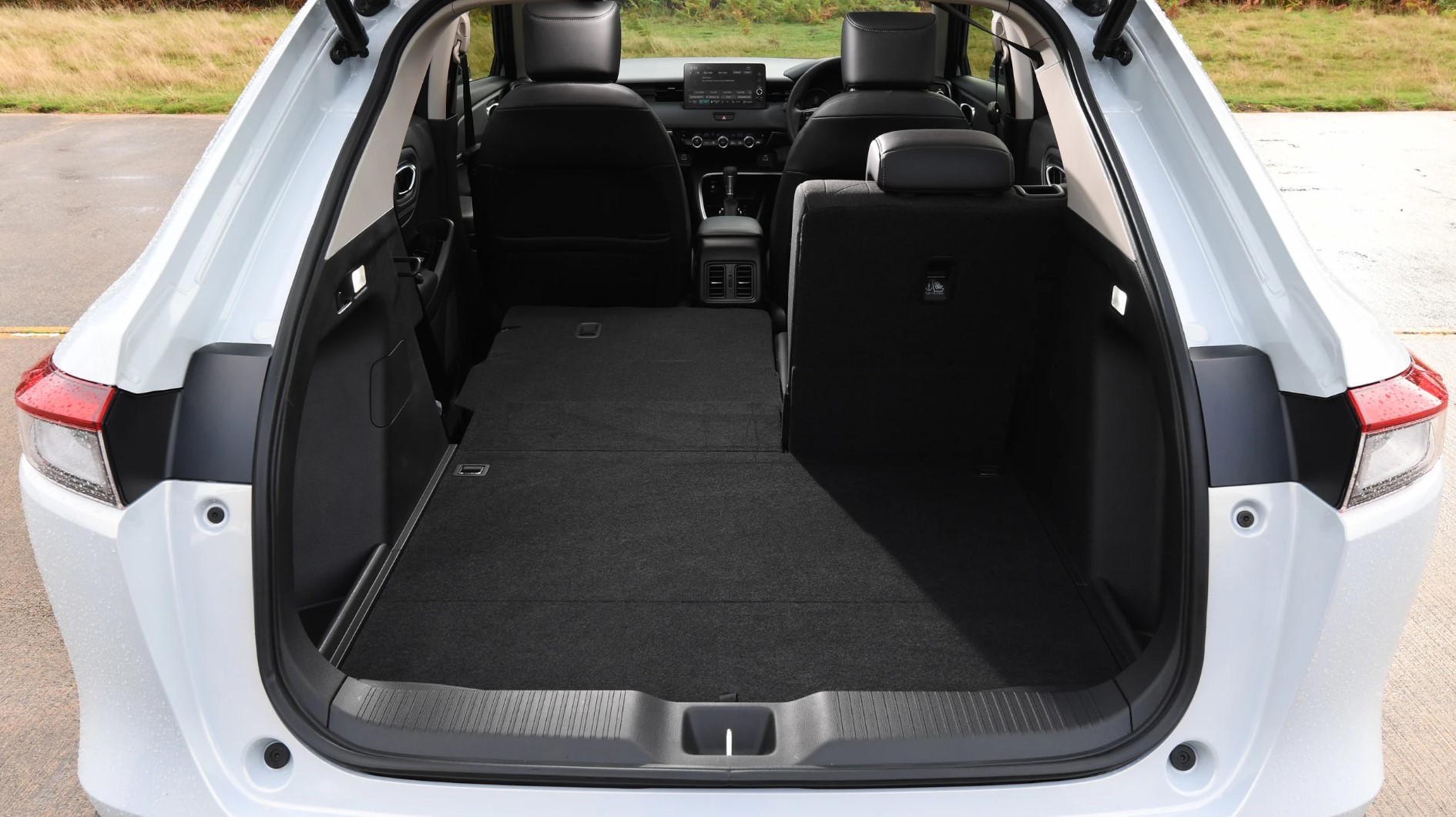 This is made possible by the way that Honda's engineers have packaged the fuel tank; it's slotted beneath the front seats, as opposed to beneath the rear bench as in most cars. It's partly because the HR-V uses a full hybrid in the eHEV model, although it will likely be offered in Australia with a more affordable 1.5-litre petrol four-cylidner (non-turbo) too.
What does this all mean? As we've seen with the new 2022 Honda Civic for Australia, the Japanese company hiked the price up a staggering $16k. The new HR-V with hybrid technology might be in for a similar price shock, but the 1.5L 'normal' engine should help keep prices at bay.
While the non-hybrid engine is nothing particularly special, on paper, the HR-V's petrol/electric set-up is clever. Under the bonnet sits a 1.5-litre petrol engine, but for the most part this only serves to act as a generator for the battery and motor. In fully electric this motor/generator can be decoupled altogether, while under hard acceleration its energy isn't transferred through a gearbox, but as a direct drive – again, in the name of efficiency.
In some ways, it feels like a fully electric vehicle. Moving off from a standstill is silky smooth, but increase the speed further and we were left wishing for more pep from the electric motors. Accelerate onto a motorway slip road, for example, and that initial electric boost has little influence – instead, you're left waiting for the engine to wake up, and the drive systems figure out how to most effectively deploy its power to the road. The delay here is similar to that of a standard automatic transmission kicking down – only it's accompanied by a flare of droning revs from the 1.5-litre unit. This only happens under hard acceleration though; for the most part it's fairly peaceful.
The rest of the drive is impressive, if not game-changing. It's stable and secure through the corners rather than fun like a Ford Puma. The steering is precise and well-weighted, but the extra assistance some rivals offer around town make them easier to manoeuvre. Some low-speed fidget aside, the ride is comfortable, though there is slightly more road noise than we'd have liked.
But for all the engine's slightly unnatural noises and slightly dull throttle response, on our first encounter, we were left somewhat baffled by a car that struggled to hit 6.2L/100km. On this occasion, the HR-V managed to match its claims – and then some. We regularly saw in lower than the official 5.4L/100km figure, reaching under 4.7L/100km in mixed use, which is impressive and towards the top of the class.
Beyond driving performance, the HR-V is well equipped. Local pricing and specification information is yet to be announced. The base model overseas gets 18-inch alloy wheels as standard, plus LED headlights, digital dials, heated front seats, and a nine-inch touchscreen with a reversing camera.
Above that sits this trim, which is predicted to be the bulk seller for most markets. Among its extras are a hands free tailgate and dual-zone air-conditioning. The range tops out with the introduction of contrasting roof finish, wireless smartphone charging and a premium sound system.
Ingeniously practical, well-built and impressively frugal, the HR-V ticks many of the compact SUV boxes. Our time driving in the UK before its local arrival has put to bed question marks over fuel efficiency – few cars in this class can offer the HR-V's potential. It even drives smartly too, although it isn't quite class-leading in any one area. Still, it's the most convincing family car Honda has produced in years.
Alex Ingram