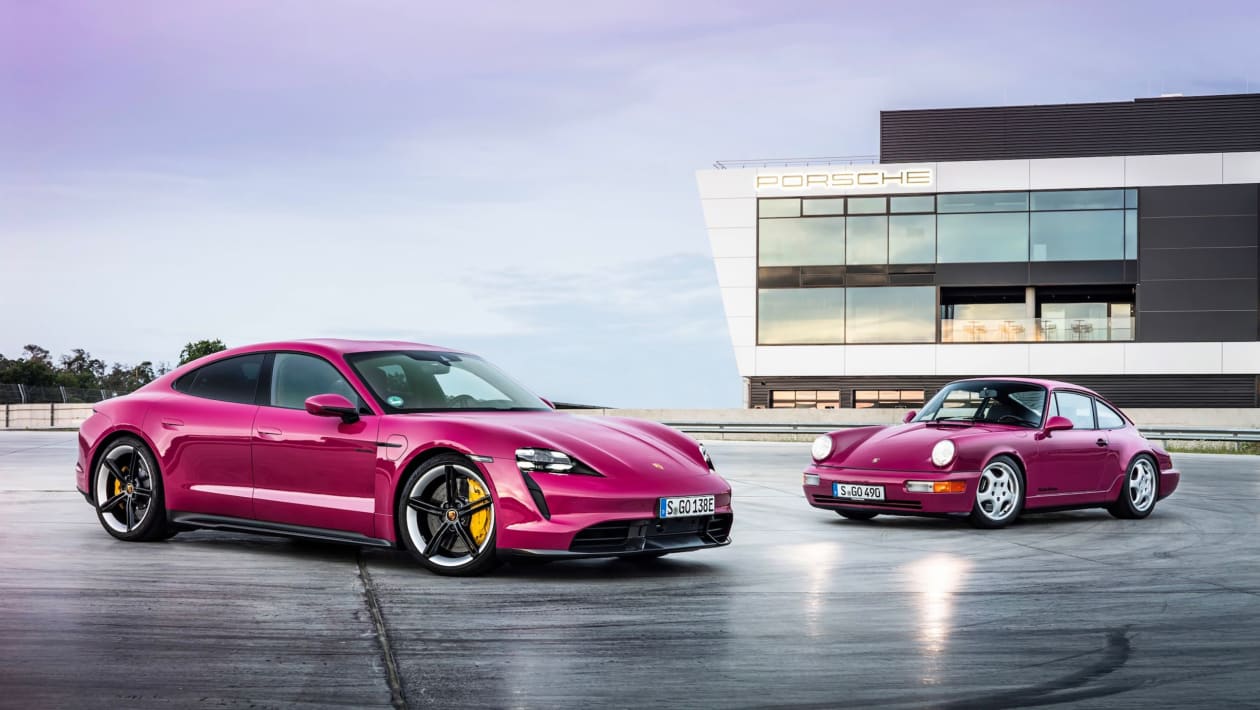 Porsche is readying an update for the Taycan for the 2022 model year, bringing increased range, improved tech and more scope for further personalisation across the lineup.
The refreshed Taycan will not be classed as a new model, and thus the WLTP range figures of the current car will stand. However, Porsche is promising improved real-world range thanks to numerous technological advancements.
When either Normal or Range drive modes are selected, the Taycan will decouple the front electric motor when under partial load, reducing frictional losses and increasing range. Drive is halted to the rear motor when coasting or at a standstill, too, and the rapid response of the motors allows them to fire up within milliseconds when the driver demands more power.
The Taycan has also seen improvements to its thermal management system, with a Turbo Charging Planner allowing the 800V battery to be heated to a higher temperature than before. This lifts the ceiling for faster charging speeds earlier in the charge cycle, where battery temperature is a limiting factor. Porsche also claims that waste heat is now used to better effect for battery temperature regulation.
Inside, the Taycan's sixth-generation PCM infotainment system receives Android Auto integration for the first time, alongside existing Apple Carplay connectivity. Porsche's Voice Pilot voice control system has also received an upgrade for improved speech recognition, while the satellite navigation system carries out faster route calculations. The layout of the user interface has been tweaked slightly, too.
The revised Taycan will also feature remote control parking, through an optional Remote Park Assist system. This allows the user to park the Taycan using a smartphone app, without a driver on board. The car can also park in a perpendicular space or a garage automatically, by using ultrasonic sensors and exterior cameras.
Although there are no styling changes as part of the update, Porsche is offering an array of new paint colours as part of its Paint to Sample and Paint to Sample Plus packages. The former adds 65 colours to the standard 17-strong palette, including heritage colours such as Rubystar Red and Riviera blue. Paint to Sample Plus, however, allows buyers almost total freedom of colour choice.
The refreshed Taycan will be available in September this year, and the updates span across the entire lineup, including the rugged Cross Turismo estate version. Porsche hasn't revealed price details, but we don't expect any major changes to current pricing.
Yousuf Ashraf