As the new Range Rover Sport nears, Land Rover reveals some last-minute teaser images.
An all-new Range Rover Sport will be revealed on 10 May, Land Rover has confirmed.
The third-generation model has been teased by Land Rover this week, with action shots of it off-road. A vent behind the front wheel and the blacked out roof are design traits carried over from the current model. The slim headlights and aggressive side vents are also set to make a return on the new Range Rover Sport.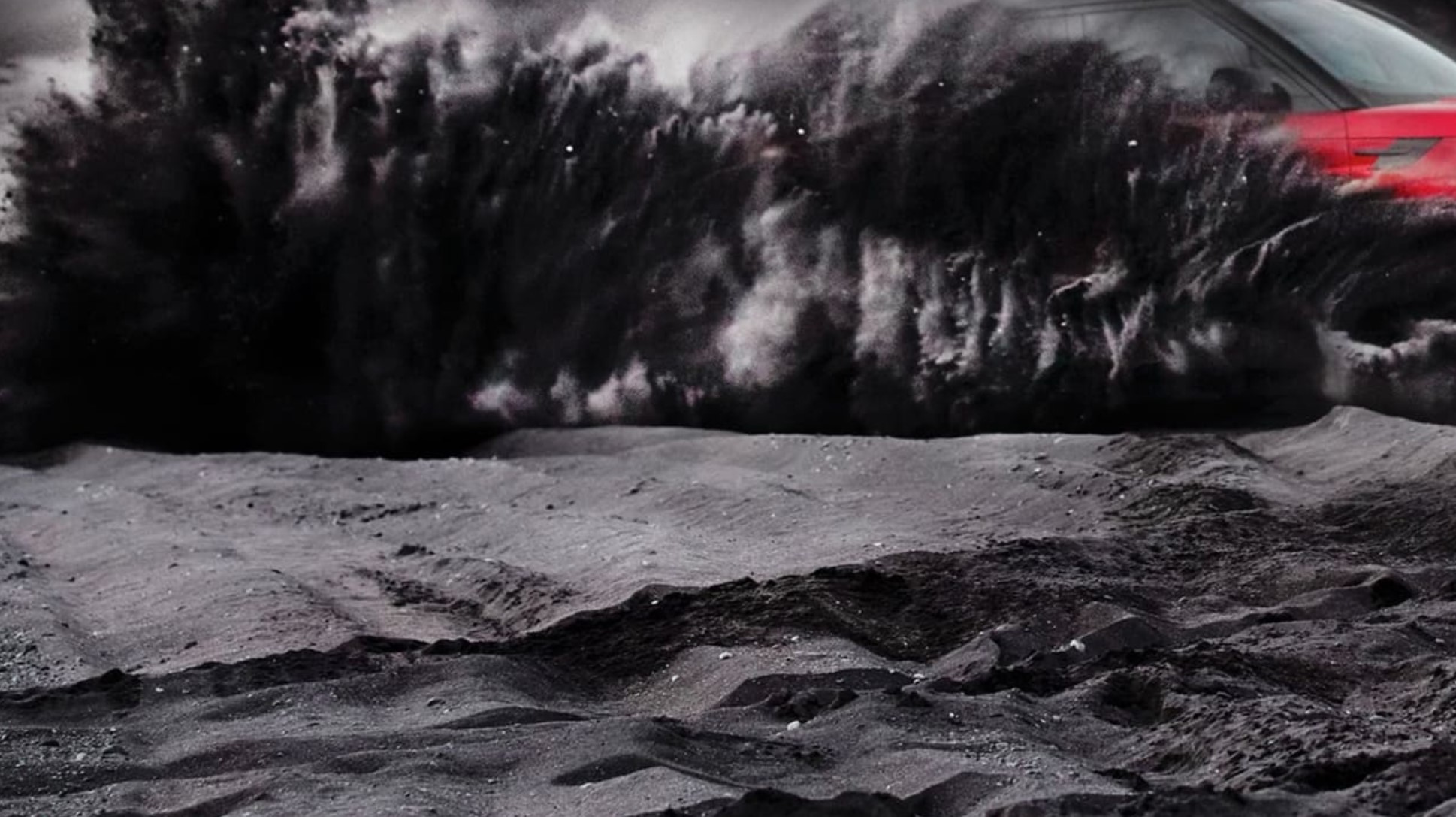 Overall we expect the new car won't differ too much from its predecessor's design language, just like last year's full-size Range Rover. It's not surprising Land Rover is playing it safe considering the Range Rover Sport outsells the full-size model almost 2:1.
We've also caught the new Sport testing before, giving away some more key design details. The front upper grille and LED headlight arrangement on the Sport are thinner than the Range Rover's and more like that of the Velar. The lower grille, meanwhile, is more angular and aggressive than the Range Rover's minimal design.
The rear lights on the new Range Rover were a major change over the previous model, being incorporated into a black panel that becomes opaque when the lights aren't on. Although it's unclear from spy shots, we could see the same on the new Range Rover Sport albeit in a wrap-around layout. The rectangular twin exhausts are also a prominent feature and signify the extra sporting intent of this car compared to the Range Rover.
At the side there are flush-fitting door handles like on the rest of the Range Rover model lineup and vent covers in the front wings. The length of the wheelbase appears similar to the old car's, too, at just under three metres long. However, the car's front and rear overhangs are significantly shorter.
Buyers will still have a choice of combustion engines on the next Range Rover Sport, but the big news is that the SUV is also going to be available with a pure-electric powertrain. Jaguar Land Rover has previously confirmed that it will collaborate with BMW on the electric drive units for its next-generation vehicles.
All will be revealed on May 10.
Alastair Crooks