A prototype drive of the new Toyota GR 86 shows that there's plenty to look forward to when it officially arrives in Australia.
Many thought that when Toyota reinvented the Supra there would be room for only one front-engined, rear-wheel drive sports coupe in the company's line-up, the entry-level 86 destined to be quietly discontinued. Time for the many to think again.
Officially unveiled in final specification on 2nd December (hence the Christmas wrapping paper disguise of our test car), the GR 86 we're driving on both road and track is a prototype, although that's a very loose term as this car looks and feels production-ready. Crucially, it drives like a finished car, and a very good one at that.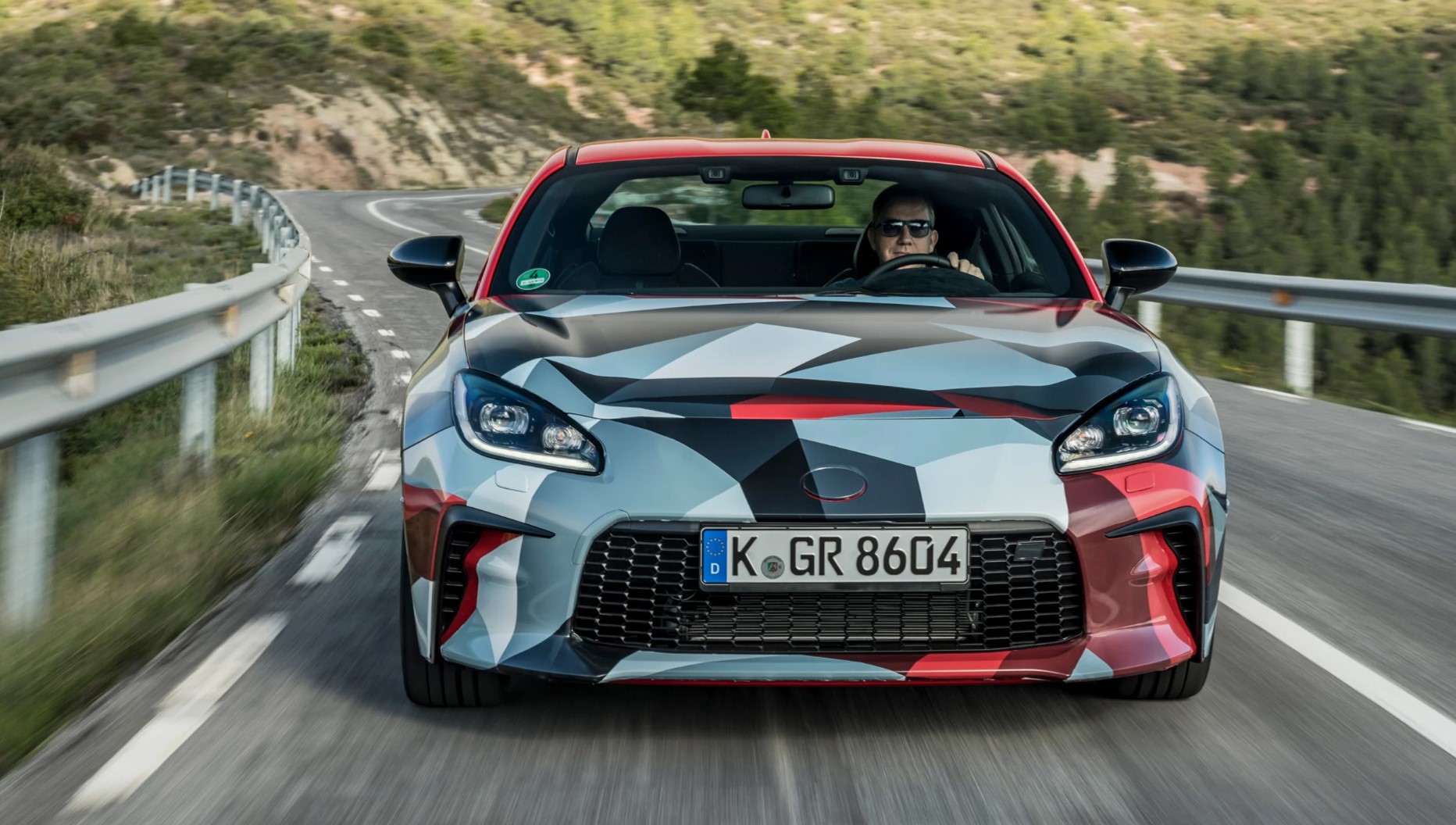 The positives start with the interior that is far from night and day improved over the 86 but the areas that required attention have received them. There's a new seat that offers improved lateral support and is far more comfortable for those wishing to cover bigger distances. A new TFT instrument display is easier to read with more clarity to the dials, and the centre console and infotainment system are far better integrated, the quality of the materials more in keeping with a sports coupe.
It's when you press the starter and bring the Subaru-sourced 2.4-litre flat-four engine to life that the real changes take hold. There's a more mature, engineered tone replacing the thrashy, rather thin sounding outgoing 2.0-litre unit, and the new exhaust system adds more bass and depth, with a sound more in keeping with your expectations of a sports car.
The switch to a larger capacity engine also answers one of the biggest bugbears of the 86 – its lack of torque and need for high revs to keep the engine on the boil and the car in its sweet spot. Not anymore. There's a 17 per cent increase in power to 172kW and torque not only swells by 45Nm to 250Nm but it arrives from 3700rpm, nearly 3000rpm lower in the rev range. This alone transforms the GR 86.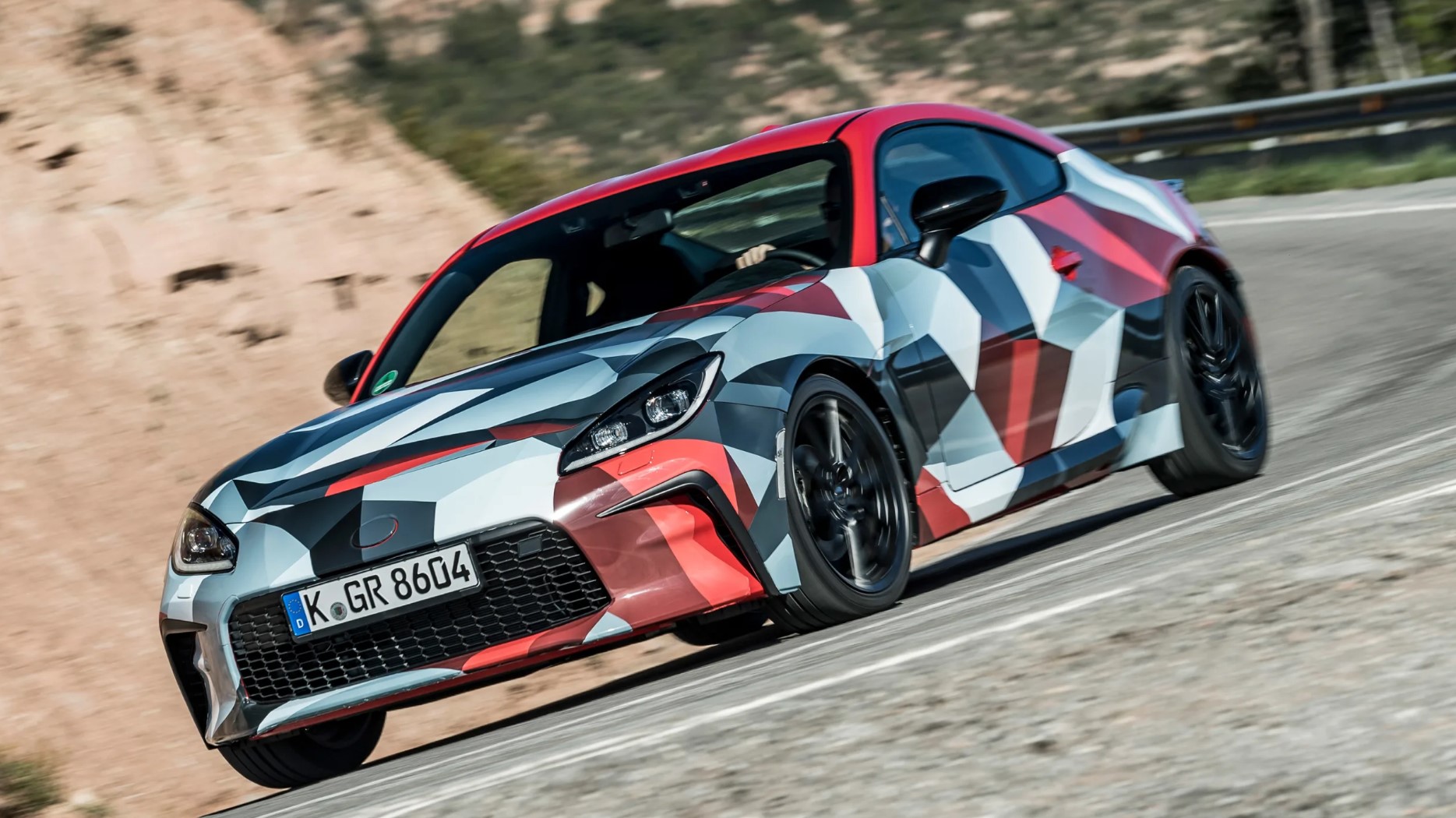 No longer are you constantly throwing gears at it to maintain progress, wincing as the revs climb and the thrash metal band goes for it under the bonnet.
At low revs, in a high gear it feels like a light-pressure turbo is puffing away so smooth and strong is the delivery. And as the revs climb the power and torque blend to deliver a level of performance that's well matched to the majority of fun roads you'll seek out in a car like the GR 86.
And when you're not enjoying its newfound levels of performance it turns its hand to being a fine cruiser, rolling along at motorway speeds with an increased level of maturity.
While the engine is a revelation the chassis is more evolution. After all, there was little wrong with its predecessor. Therefore it's stiffer and lighter, the centre of gravity has been lowered and every component of the chassis has been tweaked or upgraded to maximise the engine's increased performance without losing any of the fun of its predecessor.
It results in a coupe with great balance and neutrality so that when you reach its limits it remains faithful and predictable rather than snappy and angry. And from launch, there will be two tyres offered: a 17-inch Michelin Primacy or an 18-inch Michelin Pilot Sport 4.
On the road, its ride is controlled without being harsh and on the track it corners with remarkable flatness – and when you do breach its limits any slip from the rear axle is clearly telegraphed back to the driver to correct as required.
Intuitive and rewarding, the GR 86 is another great addition to the GR family, where it will sit below the Yaris as the entry point to Toyota's performance range.
As the majority pull away from delivering exciting, enjoyable and fun driver's cars Toyota's GR division has developed another great performance car to join the GR Yaris and Supra. In the GR 86 it's taken the old 86 recipe and added a few new key ingredients to deliver a freshly prepared alternative to today's endless buffet of electric vehicles.
2022 Toyota GR 86 price and specs
| | |
| --- | --- |
| Model: | Toyota GR 86 |
| Price: | From $35,000 (est.) |
| Engine: | 2.4-litre flat-four petrol |
| Power/torque: | 172kW/250Nm |
| 0-100km/h: | 6.3 seconds |
| Top speed: | 140mph |
| On sale: | First-half 2022 (Australia) |
Stuart Gallagher