The third-generation BMW X1 gets a new look and a choice of electrified powertrains.
BMW is updating some of its best-selling models in 2022. The 3 Series was treated to an overhaul only a few weeks ago and now the new BMW X1 small SUV has arrived with powertrain upgrades and an all-electric iX1 edition. The new model is likely to launch in Australia later this year.
The third-generation X1 has grown slightly, at 4500mm long (up 53mm) and 1845mm wide (a gain of 24mm). The wheelbase increase is a more modest 22mm and the car continues to sit on UKL2, the same modular architecture that underpins the 1 Series and a number of MINIs.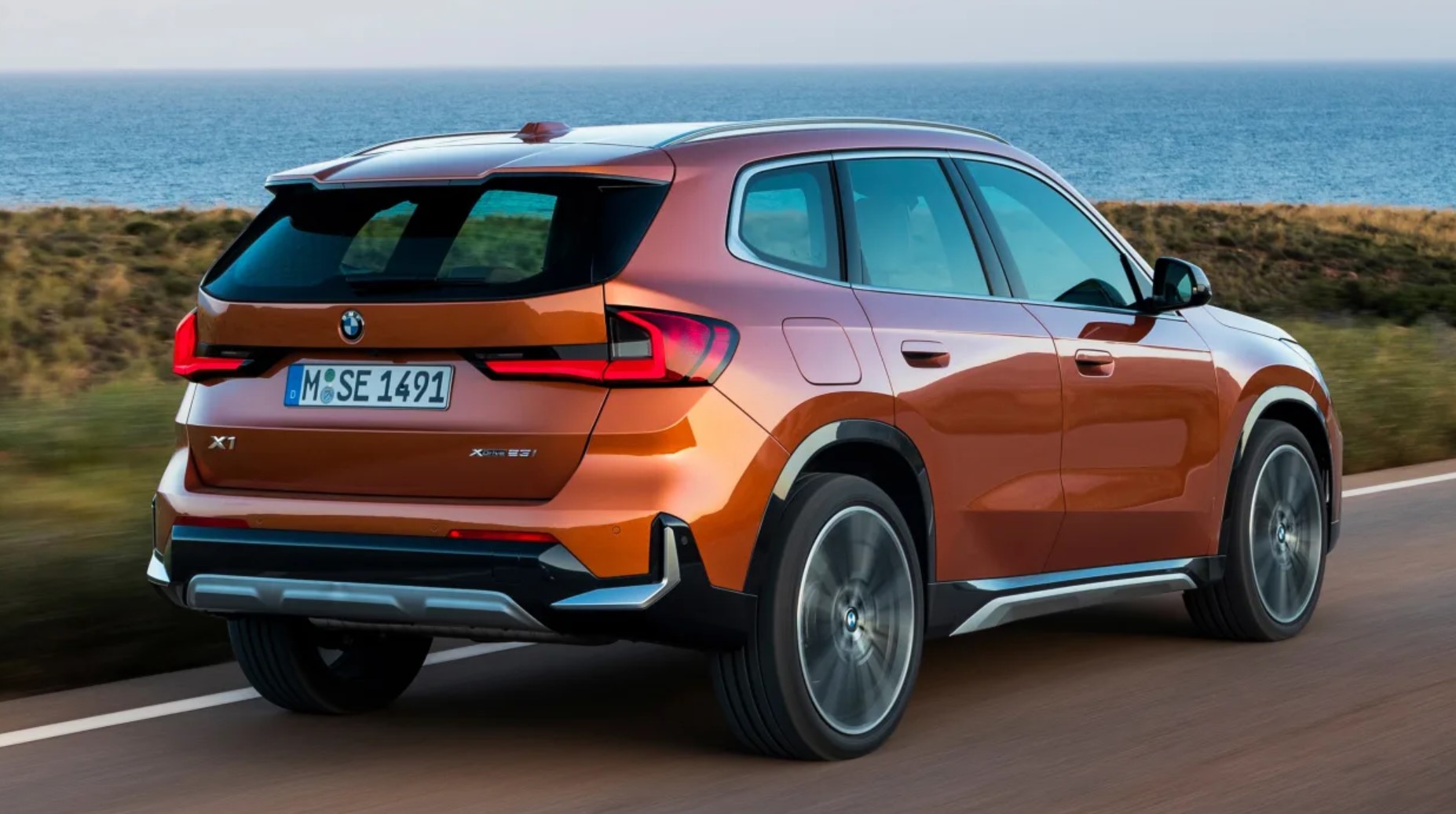 The car's exterior styling builds on the more conventional SUV treatment established by the Mk2, following the original X1, which was more of a crossover.
Inside, the cabin is dominated by BMW's latest curved display, which uses a 10.25-inch infotainment panel and a 10.7-inch digital dash, both with BMW's latest OS 8 software. Sliding rear seats (standard on most versions) will allow users to prioritise legroom or boot capacity; as standard the load bay measures 540 litres, rising to 1600 litres with the seats folded. PHEV and EV models take a hit in this area, with measurements of 490 and 1495 litres.
The range now starts with the non-hybrid, front-wheel-drive sDrive18d diesel, which has CO2 emissions between 129g/km and 144g/km. Add xDrive four-wheel drive, and you'll get a 48-volt hybrid set-up that incorporates a small electric motor.
The petrol xDrive23i has 160kW, enough for a 0-100km/h time of 7.1 seconds, and emits between 146g/km and 162g/km of CO2. The xDrive23d, meanwhile, has 145kW and 400Nm of torque, providing a 0-100km/h time of 7.4 seconds. Its CO2 emissions are rated between 125g/km and 140g/km.
BMW will offer the X1 with a choice of plug-in powertrains, although they won't be available until a month after the rest of the range arrives in October. Both versions feature a three-cylinder petrol engine driving the front wheels, and an electric motor on the rear axle for four-wheel drive.
The xDrive25e produces 180kW and 477Nm – enough for 0-100km/h in 6.8 seconds – but can also travel up to 89km on electric power alone, with overall CO2 emissions of between 17 and 24g/km.
The xDrive30e beefs up the petrol engine and electric motor for 240km combined (torque remains the same). It matches the 25e's pure-electric range and CO2 figures, but is more than a second quicker from 0-100km/h.
Full pricing and specifications for Australia are yet to be unveiled, as with the newly revealed BMW iX1 electric.
John McIlroy