We drive the gorgeous Porsche 911 Sport Classic coupe from the brand's Exclusive Manufaktur department ahead of Australian deliveries.
Wind the clock back to 2009 and Porsche's first 911 Sport Classic, and you'll find a very special bespoke 911 built in low numbers that offered a unique package of retro design with some very impressive performance credentials. Now Porsche is at it again with the 992-based Sport Classic, albeit this time upping the production run by 1000 units, to 1250 cars overall. A small amount of those cars are headed to Australia later this year, priced from $599,100 before on-road costs.
Porsche's Exclusive Manufaktur department has gone to great lengths in creating this new Sport Classic. Tucked beneath the ducktail rear spoiler, which generates 50kg of downforce at more than 290km/h, is a full-width opening to feed the detuned 3.7-litre twin-turbocharged flat-six motor from the 911 Turbo that drives the rear wheels only here.
The 911 Turbo donates a few other bits to the Sport Classic, too, much of it modified to suit the car's mechanical, aerodynamic and design requirements. The rear wings start life as Turbo items, but don't feature that car's large air intakes, requiring Porsche to use the tooling it usually reserves for manufacturing parts for its pre-production cars to create these bespoke panels. A fair chunk of carbon fibre is also used for the body, specifically the bonnet and roof, the former complete with a 'double-bubble' effect and a pair of hand-painted stripes.
Inside, it's a riot of houndstooth and tan leather, tightly stitched to every surface, with subtle natural wood strips throughout. It feels special, bespoke and very different to any contemporary Carrera model (but some of the interior upgrades are also available on current 911 models), just as a GT3 does.
There are three pedals, and a lever protrudes from the centre console; like its forebear, the new Sport Classic is manual only, this time using the seven-speed unit that's available in the Carrera S and GTS rather than the six-speed gearbox in the GT3. The engine's tweaks and tuning mean it produces 400kW and 600Nm of torque. Despite being detuned, it keeps that slightly gruff, harder-edged note of the big Turbo engine, delivering a deeper underlying tone.
There's a lightness to the clutch that can catch you unawares at low speeds, and you can drive using every other gear, such is the reserve of torque. If you only skim the surface, you might feel the Sport Classic feels more an extension of the Carrera trim line rather than something that claims to be a cut above a GTS. But time and miles allow the Sport Classic's character to bubble to the surface and its personality to charm you.
It's not that it wants to be thrown at every braking point so that the standard carbon-ceramic set-up starts to sweat, nor launched out of every corner with a bootful of throttle, but the more you begin to enjoy its wide performance band, the more characterful and engaging the SC becomes.
More detailed and natural steering than a Carrera puts you at ease and with each corner you lean more on its hybrid tune of GTS and Turbo when it comes to the chassis and adaptive suspension set-up, reaching the point where the car rotates neatly around your hips as you cut through an apex. It's not as explosive as a Turbo, lacking that violent shove of acceleration, but it's noticeably more responsive than a Carrera and a more nuanced 911 as a result.
The SC not only looks special, but also has a unique character. It's more a GT car in the traditional sense, which some might not be expecting, especially when the near-$600k price is considered. But you can spec a Turbo to $500k and it doesn't offer the full bespoke nature of the Sport Classic.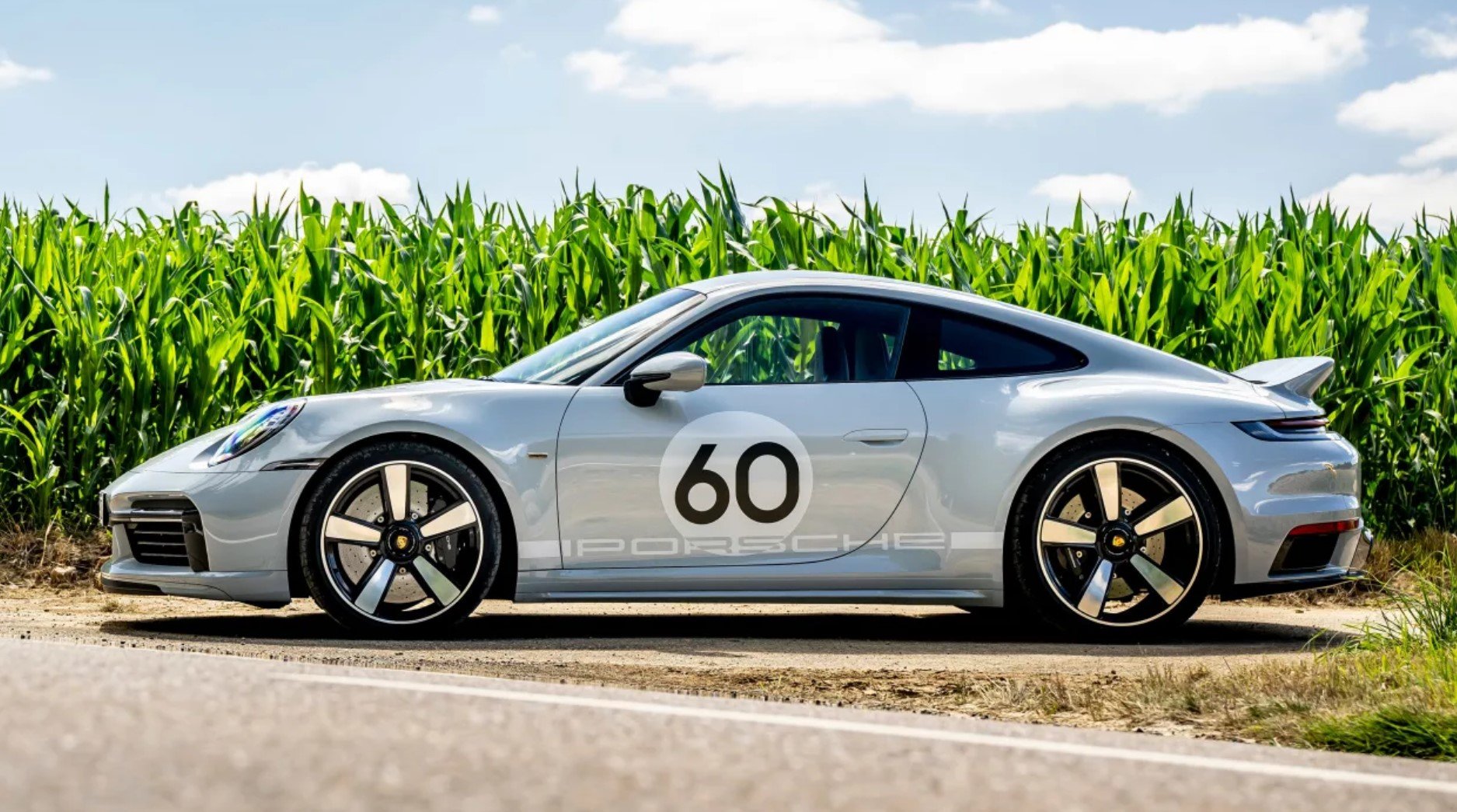 As the second car from Porsche's Exclusive Manufaktur run of four heritage-inspired models, this is only the second 911 Sport Classic in 13 years. Its mix of Turbo looks and power blended with some delightful detailing inside and out makes for a very special 911. But you need to spend time with it to understand the SC and for it to fully reveal its character.
| | |
| --- | --- |
| Model: | Porsche 911 Sport Classic |
| Price: | $599,100 before on-roads |
| Engine: | 3.7-litre twin-turbo flat-six |
| Power/torque: | 400kW/600Nm |
| Transmission: | Seven-speed manual, rear-wheel drive |
| 0-100km/h: | 4.1 seconds |
| Top speed: | 315km/h |
| Economy: | 12.6L/100km |
| CO2: | 285g/km |
| On sale: | Q4 2022 (Australia) |
Stuart Gallagher