We test the new Ranger Rover Sport ahead of its Australian launch, which shares a great deal underneath with the new, incredibly refined, Range Rover.
I've rolled down the windows on this new Range Rover Sport to talk to some colleagues about where I'm going, and I leave them down as I head onto the road.
As it mooches out of a car park and onto city streets, the Sport easily passes 'the 50-metre test': how good a car feels when you first get in and drive off. Land Rovers, with their slick control weights and easy, predictable responses, always do. Within two minutes, I meet a motorway and, with wind noise increasing, haul up the windows.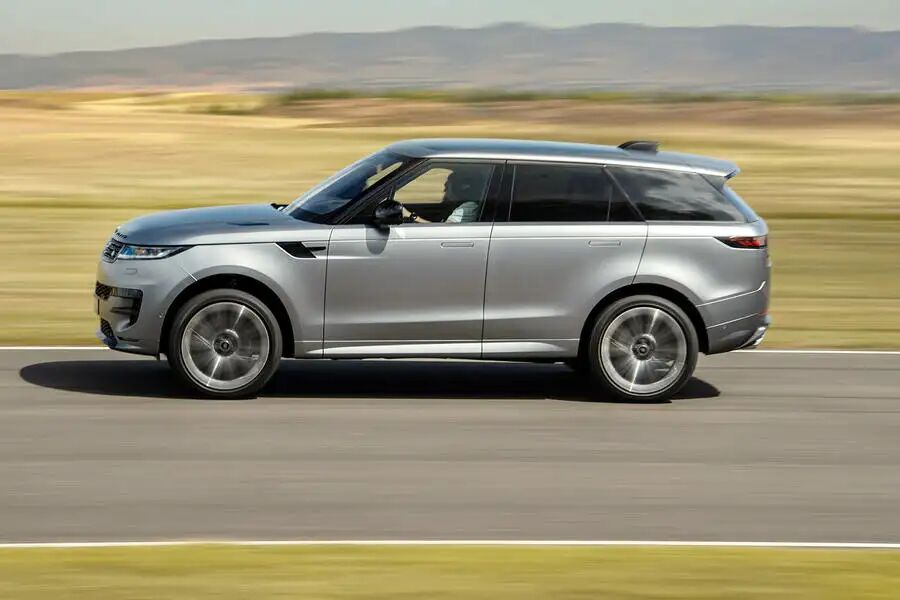 The Sport immediately becomes one of the most isolated and quiet cars on the market. The same kind of isolation that we noticed in the full-size Range Rover, the Sport's bigger sibling, feels very much replicated here. It comes as a surprise, but it shouldn't do. The two models have arrived within months of each other because they've been developed at the same time and share so much underneath.
Both the Range Rover and the Sport are based on Land Rover's new Modular Longitudinal Architecture, primarily aluminium and said to be up to 35 per cent more torsionally rigid than the outgoing car. The Sport is shorter and lower than the car we will think of and refer to as its larger sibling, but there's hardly anything in it dimensionally. They both use the same 2997mm wheelbase (the long-wheelbase Range Rover adds to that, obviously) and the Sport is 4946mm long to the Range Rover's 5052mm. It's the same 2047mm wide across the body and 2209mm with the mirrors out. But it's 50mm lower, at 1820mm.
There's a bit more difference in the weight. At first, I drive a Sport P530, which uses a BMW-sourced 4.4-litre V8 with 390kW. It weighs 2430kg here, while the regular Range Rover with the same engine is 2510kg. A slightly bigger fuel tank (90 litres versus the Sport's 80) will account for a tiny bit of that difference (weight is measured 90 per cent fuelled) but not the rest, so there's a little less of the Sport, and it doesn't have the Range Rover's split tailgate. Mind you, 80kg sounds like a lot, but we're only talking 3 per cent.
Mechanically, the biggest differences are probably in the suspension. Sure, both cars have double wishbones up front and a five-link set-up at the rear, with torque vectoring by braking, a locking rear differential, 48V active anti-roll bars and active rear steering, but where the Range Rover has single-chamber air springs, the Sport introduces a dual-chamber system, one of which has a variable volume to give it more dynamic variance. I know: doesn't sound like a big difference, does it? Question is, then, whether the Sport is more like a different body style, rather than feeling like a relatively significant departure, as it used to be. And when it comes to those first impressions of the refinement as I roll up the windows, I would have to say there's not a lot in it.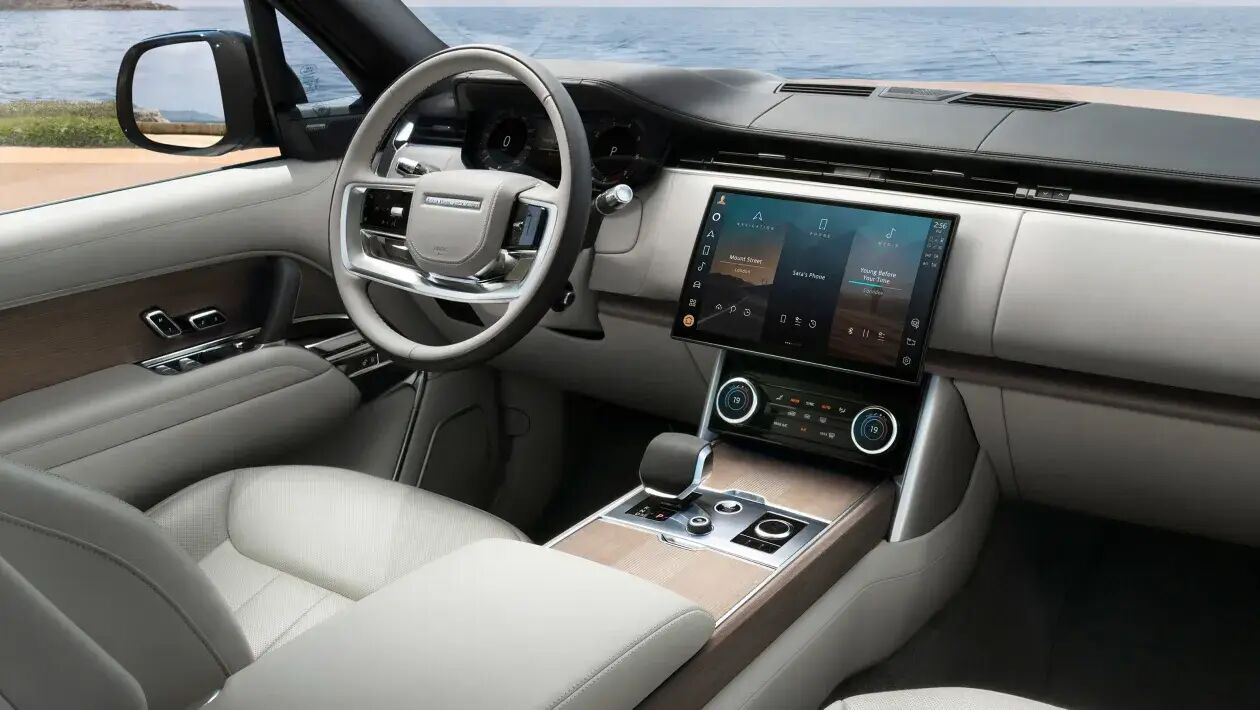 Likewise inside. There's a big wedge of leather across the dash beneath an array of vents, big seats with flip-down armrests, digital instruments, the sticky-out Pivi Pro touchscreen and a bevy of clear heating and ventilation dials, plus Land Rover's Terrain Response controller behind it. The Sport's seating position is 20mm lower, while the Range Rover has a bigger steering wheel, with two broad horizontal spokes to the Sport's three-spoke effort. But when we're talking steering wheel diameters, you can sense we're talking details.
Materials and fit and finish are similarly good, then. Range Rover is trying to position itself in the luxury sphere, which is why Sport prices start at $139,160 before on-road costs for D250, the P510e PHEV is $198,097 and the V8 is yet to be priced.
Mind you, I sat next to a Bentley executive at an awards event once where there was a luxury car award, and she didn't think much of the idea that the Mercedes-Benz S-Class was considered for it. Different market, different type of people: can you really be luxury if you also sell a car that rivals the Volkswagen Golf? I can imagine a similar conversation about Range Rover, but it's not holding back with the clean design, at least, if not all of the plush materials. Mostly it's first-rate and the equal of the primary competitors: top-end BMW X5s and the Porsche Cayenne. It's no Bentley Bentayga in here, but it's not priced like one, either.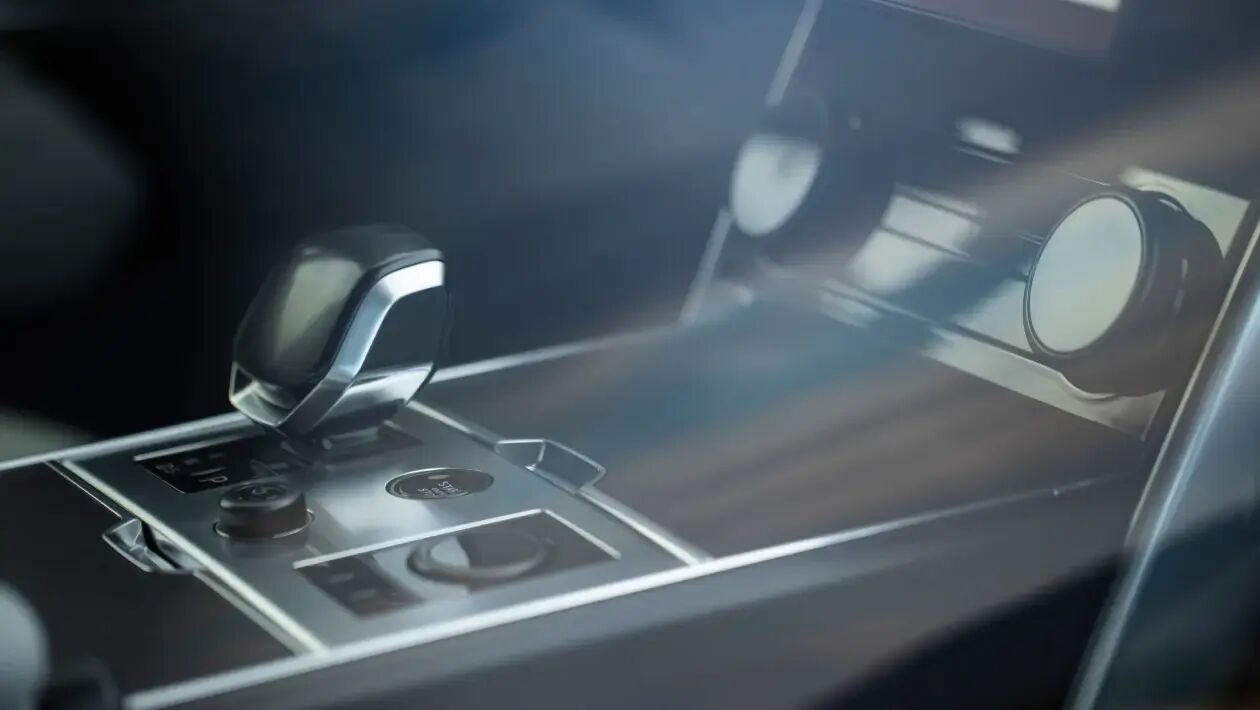 The Cayenne feels the most natural rival to me. The 'big' Range Rover is a land owner's car. The Sport finds itself parked outside its owner's business in the week and a shop or a gym at weekends, more like the Cayenne would. And the blend of both road-going dynamism and comfort and SUV-ability is where the positioning gets interesting. The Cayenne feels like a sporting road car first, an SUV second. Should the Sport? Can it, even?
In terms of ride quality and isolation, nothing else in the class gets that close. It feels like the vast majority of the imperious aloofness from the Range Rover has made it here intact. The speakers play anti-noise to assist the comfort levels. You could whisper what you think is silently to your partner about calling in at a fast-food joint and there would be whoops of joy from children in the back who overheard you. It's so quiet.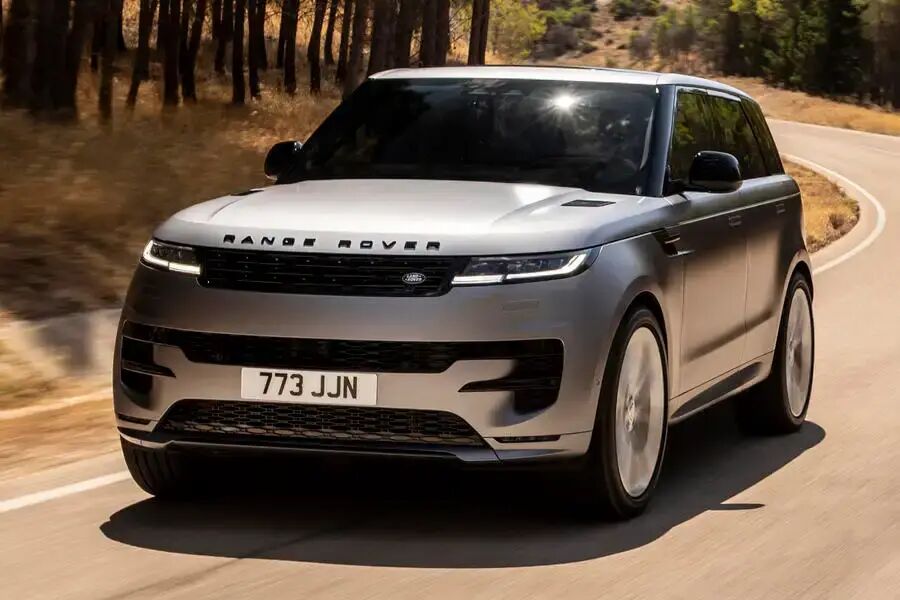 It's also stable and long-legged, an easy motorway companion whether in its V8 form or as a plug-in hybrid, which I try later. This combines a 32kWh battery with a 3.0-litre petrol engine and an electric motor for 375kW, 18-20g/km of CO2 and a 125km electric-only range. Those quoted figures are as variable as any other electric or combusted ranges; Land Rover reckons at least 90km whatever the conditions. There are a bunch of mild-hybrid 3.0-litre petrols and diesels, too.
The PHEV – badged the P510e – is a stack heavier than the V8, at 2735kg. But it's also the car in which I find the twistiest roads and for a car of this girth it's very impressive. There's only a little roll, something stabilising to lean into, and it turns with impressive confidence. It monitors the sat-nav system to know what kinds of corners are coming and will sharpen itself up for them. The Cayenne stays flatter and more confident, but there's only so much I would want from an SUV, and this does plenty for me.
The V8, being lighter (albeit thirstier) is fleeter of foot, although we're talking degrees. It's still 2.5 tonnes. I off-road in the V8 too. A warning light that needs an off-on reset aside (because what Land Rover experience is complete without one? Early cars are due the latest software download, I'm told), it's seriously impressive, finding traction up slopes and dangling wheels where it has no right to and going where rivals couldn't go. And it's here where the rear steer, which reduces the turning circle to under 11m, is felt most. It will go round trees and through gates like a much smaller car. And it can tow 3500kg (3000kg for the PHEV).
That it can do this while being quite so much fun on a good stretch of road, even in its heaviest form, is a genuine feat. If there's one thing you can rely on from Jaguar Land Rover, it tends to be its cars' dynamics, and they're the standout again here. Less sporting than the Cayenne it may be, but it's still rewarding, and it will out-ride anything in the class.
The Sport doesn't feel as differentiated a model from the Range Rover as it once did (I suspect an upcoming SVR model would put more air between them), but I wouldn't want to change the dynamic blend it has hit on. It gets the road car/4×4 combination just right.
Matt Prior