The Toyota Corolla has been updated with design tweaks and new hybrid technology.
The Toyota Corolla, one of the world's most popular cars, has been given a mid-life refresh. Both the hatchback and wagon versions featured hybrid technology lifted from the big-selling Prius, and Toyota has now tweaked it further to offer more power.
The 'self-charging' hybrid powertrain is available in either 1.8 or 2.0-litre guise, with both options receiving more power. The former now produces 103kW while the latter has been tuned to deliver 144kW. Both are still mated to a CVT automatic transmission driving the front wheels.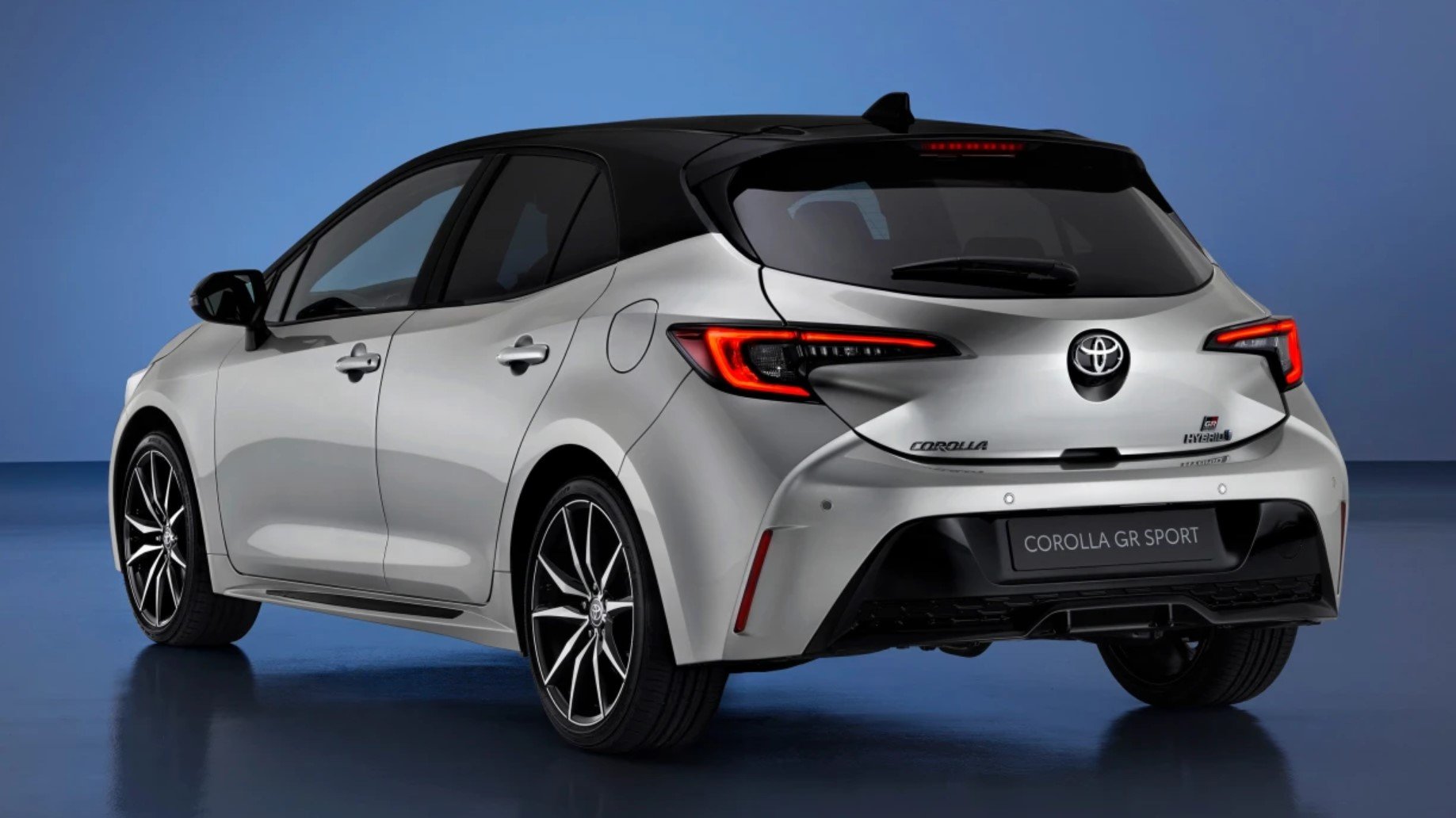 The 1.8-litre model's 0-100km/h acceleration time now stands at 9.2 seconds, while the 2.0-litre will complete the same sprint in 7.5 seconds. Despite the increase in performance, CO2 emissions remain unchanged at 102g/km for the 1.8-litre model and 107g/km for the 2.0-litre.
Toyota also says the Corolla should feel more refined thanks to a recalibrated throttle set-up and further refinements to powertrain noise under acceleration, making it quieter.
It's not just under the metal where the Corolla has been given an update, as the exterior has been lightly redesigned as part of this round of updatest. The grille has a new pattern, the headlights have a new 'bi-LED' design and there are new alloy wheel options too. There's also a new selection of exterior paint colours to choose from.
Inside, the facelifted Corolla now features new trim pieces and revised graphics for its infotainment system, but the biggest change comes in the form of a new, larger 10.5-inch touchscreen on the dashboard. The Corolla's infotainment now offers features such as an 'on-board voice agent' while the 12.3-inch driver's screen can be customised with a choice between four different modes: Casual, Smart, Sport and Tough.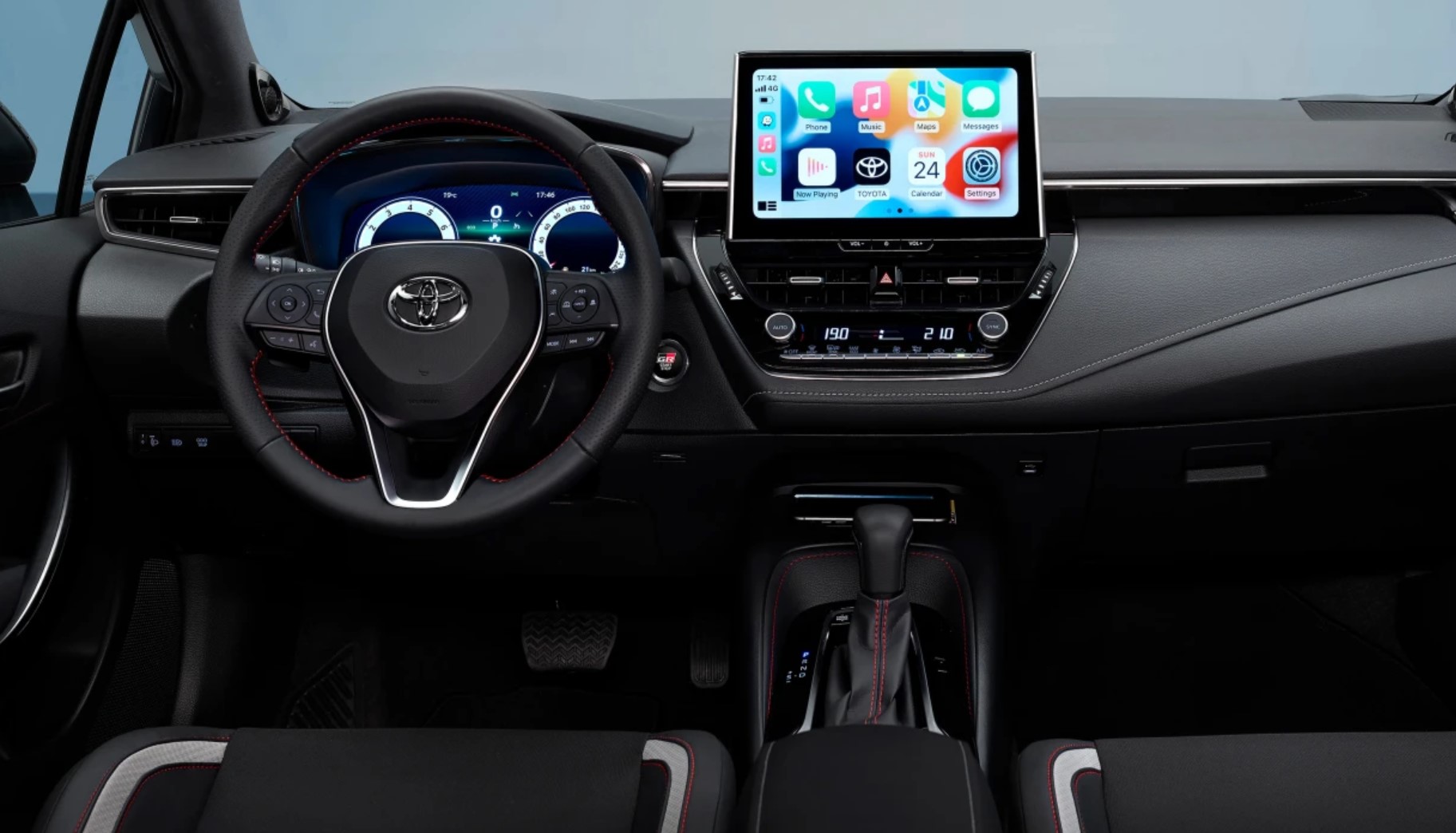 Toyota's T-Mate safety system has blind spot monitoring, safe exit assist (so you don't open a door on passing cars or cyclists) and a rear seat reminder system. Toyota also says the Corolla's infotainment will be able to receive upgrades in future thanks to over-the-air update capability.
The Corolla will once again be available in GR Sport trim, which adds new 18-inch alloy wheels, a redesigned front and rear bumper as well as new seat pattern design and GR logos in the headrest. No Australian timing or details have been announced, however, the GR Corolla hot hatch will go on sale here next year.
Alastair Crooks