The next-gen Citroen C3 will be first full-sized Citroen model inspired by Ami and Oli EVs.
Citroën's next-generation C3 is set to go on sale by the middle of the decade, with styling and construction heavily influenced by the Citroën Ami quadricycle and Citroën Oli concept car.
A new C3 EV was confirmed to be in the works by branding executive Laurent Barria, who said the car will focus on "accessibility to electric mobility", leaning on design cues and sustainability credentials exhibited by the new Oli concept car.
Barria added that it will be the first Citroën to wear the brand's new logo, which means an official reveal is likely to take place within the next year.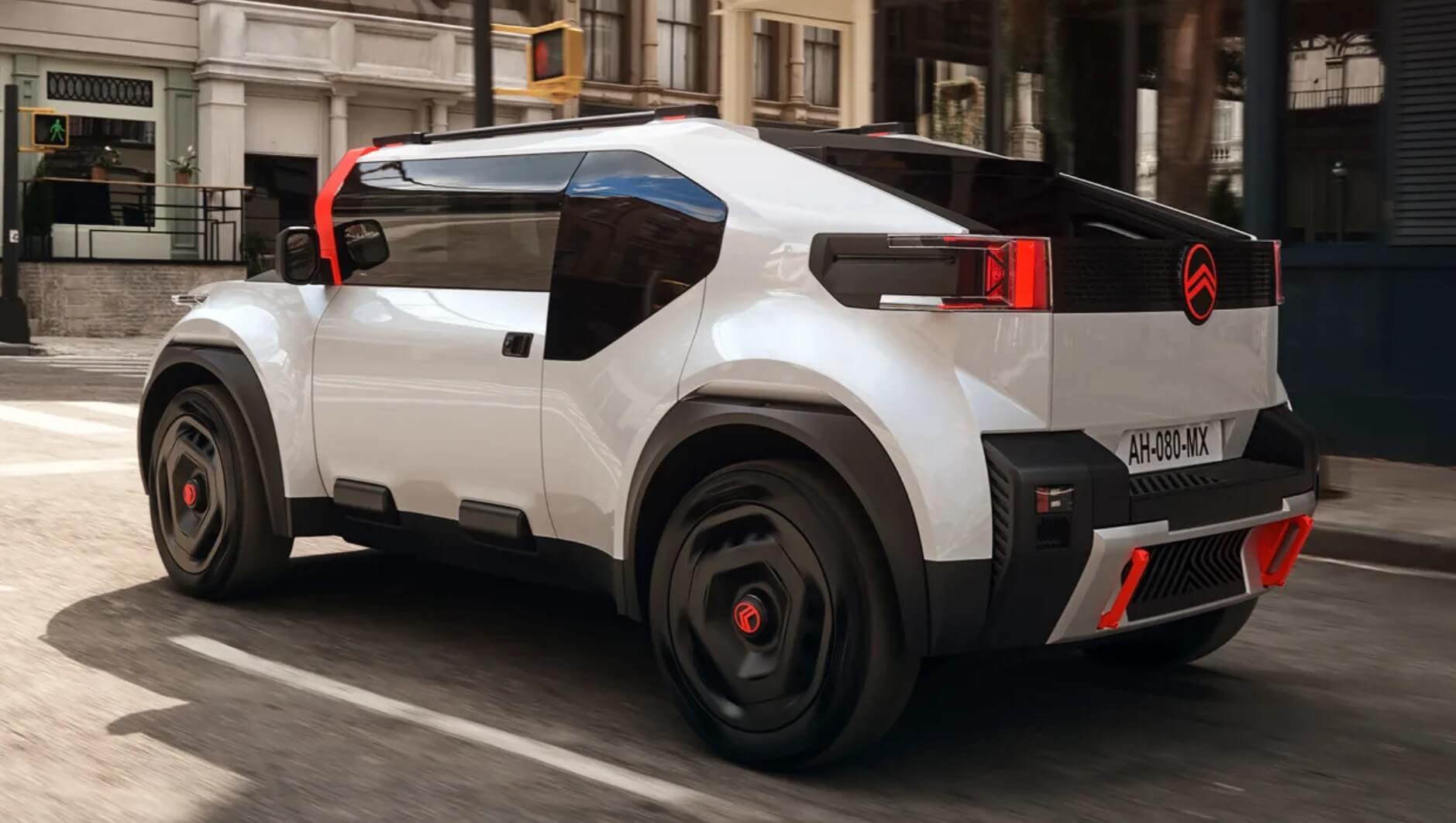 Design director Pierre Leclercq has previously explained that the Ami and Oli "have to influence [Citroën's] production cars" – hinting that its next models will borrow key ideas from each to kick off the brand's push for sustainability and affordability.
He said "not one" idea from the Oli concept was being dismissed as a potential candidate for production cars: it is just a matter of timing. CEO Vincent Cobée added that it would take around five years for all the technology on the Oli to make it to market but some of it could be coming within months.
As such, the new C3 is likely to use a relatively small battery – although not as small as the Oli's 40kWh unit – targeting a range of around 400km. However, Cobée also said he is "a dreamer but also a salesperson", opening the door to larger batteries if demanded.
The larger Citroën e-C4 currently on sale uses a 50kWh battery (with a 45kWh usable capacity), giving an official range of 353km.
Any electric C3 would no doubt use a variation of the CMP architecture that underpins the electric version of the newer Peugeot 208. Rapid charging capabilities will also be critical because integrating the necessary hardware for that "doesn't weigh anything compared with a battery", according to Cobée.
The new C3's design is likely to borrow cues from the Ami and Oli such as their shared front and rear bumpers, albeit in the subtler fashion seen on the Oli. It's also expected to carry forward the Oli's utilitarian overall styling, with chunky tyres and an abundance of cladding to meet customer demands.
It may be a raised crossover in the style of the current Citroën C3 Aircross, which is a similar size to the Oli.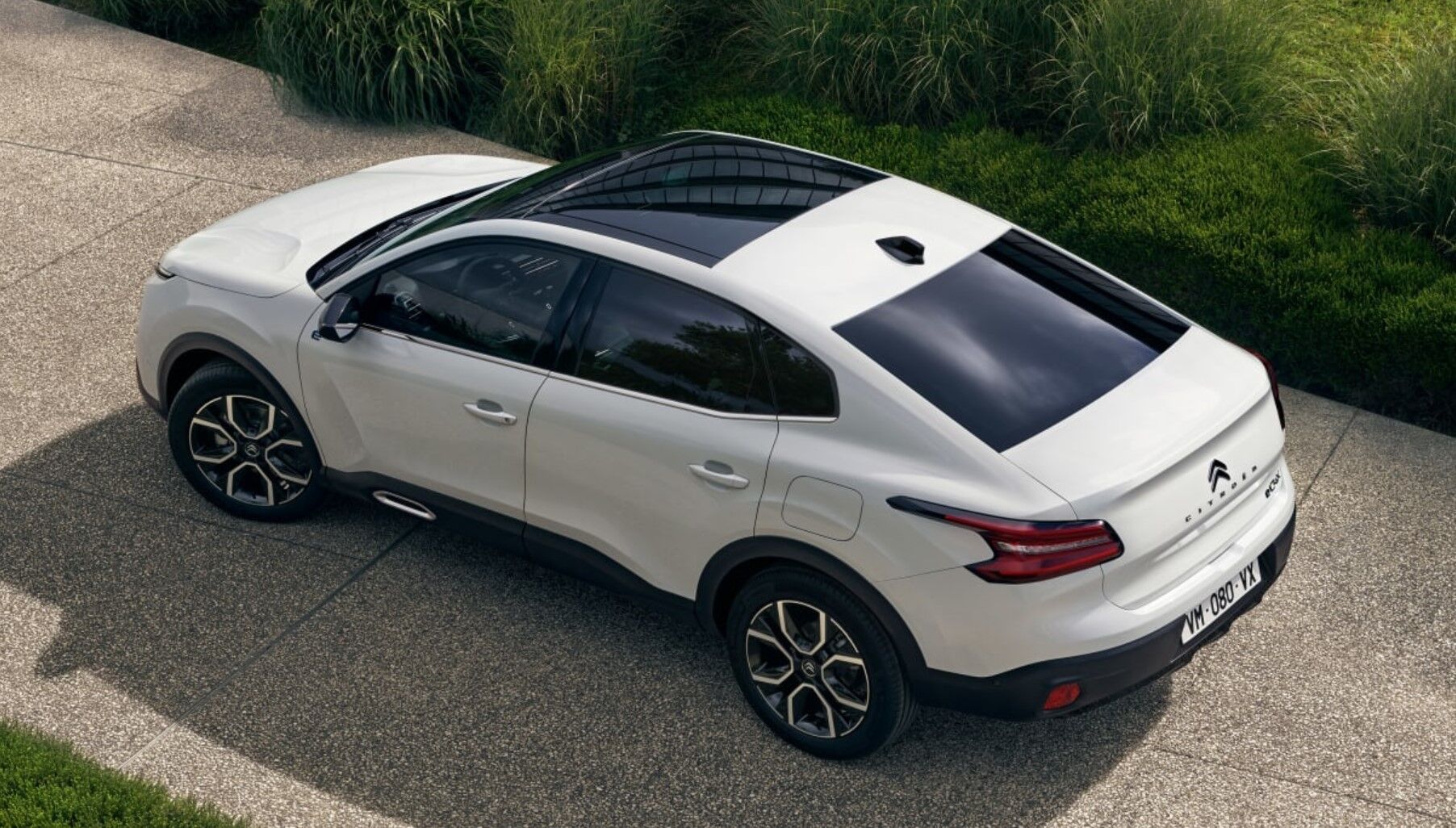 In July, product and strategy director Laurence Hansen emphasised the importance of Citroën's cars straddling traditional segments – with design led by unique selling points and features – in an effort to future-proof them. The Citroën e-C4 X and Citroën C5 X exhibit this philosophy – the former being a saloon-cum-SUV with rugged design cues and the latter a high-riding shooting brake, also featuring 4×4-esque cladding.
The upcoming C3 will use more recycled materials than current models to push sustainability, although the increase is likely to be limited. "Nobody buys a car because it is sustainable," said Cobée. Leclercq also confirmed that these materials are more expensive.
Inside, greater control over the infotainment is expected to be handed to your mobile phone, given that it is "two generations ahead" of the current cars' infotainment computers.
It is expected to be sold in parallel with the New C3, which is only available in developing markets such as India and South America, where the EV charging infrastructure is less sophisticated.
On Citroën's approach to electrification worldwide, Cobée said: "There's no reason why Brazil would move substantially towards electric because they have their own solutions [high-ethanol fuels]. We're not here to decide which region [does] what.
"So what will happen for car makers like us is basically we'll have to regionalise our product offer [and] our industrial set-up."
Charlie Martin