German tuning firm AC Schnitzer has turned its hand to the BMW i4, offering a range of modifications for the EV
An M-developed quad-motor BMW i4 has been teased in an official video, but before the range-topper surfaces, AC Schnitzer has developed its own suite of modifications for the svelte EV. These modifications range from aesthetic upgrades like new interior trim pieces to tweaks to the suspension and exterior design.
This is AC Schnitzer's first go at upgrading an electric vehicle and the unique attributes that come with it, but thanks to a close proximity to the petrol powered 4-series Gran Coupe, the new elements for the BMW i4 are near-identical to those also available on its combustion-powered counterparts. This doesn't include any performance upgrades, though, with the job of modifying the complex control units used to distribute power between the i4's electric motors still in the process of being developed.
Instead, AC Schnitzer has focused on chassis upgrades, developing a bespoke spring kit for the i4, reducing ride height by up to 25mm front and rear for both an improvement in stance and lateral stability. There's also a new set of 10mm aluminium wheel spacers, providing a 20mm overall increase in track width that can be fitted with existing wheels, or a range of AC Schnitzer's own 19- or 20-inch flow-formed AC4 and AC1 wheels available in a number of finishes.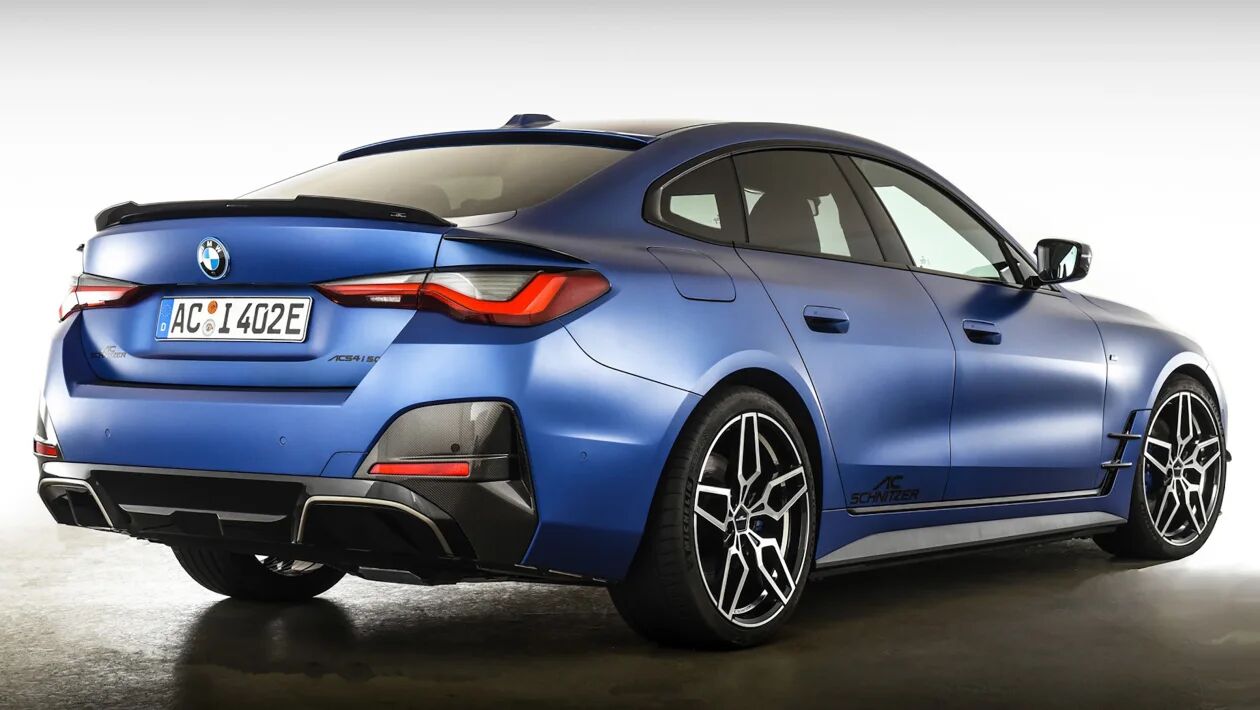 There's also a number of new aerodynamic components available including a new front splitter, front-mounted canards and a carbonfibre rear roof spoiler. Though the primary purpose of these parts is aesthetic, Schnitzer does claim they increase downforce too.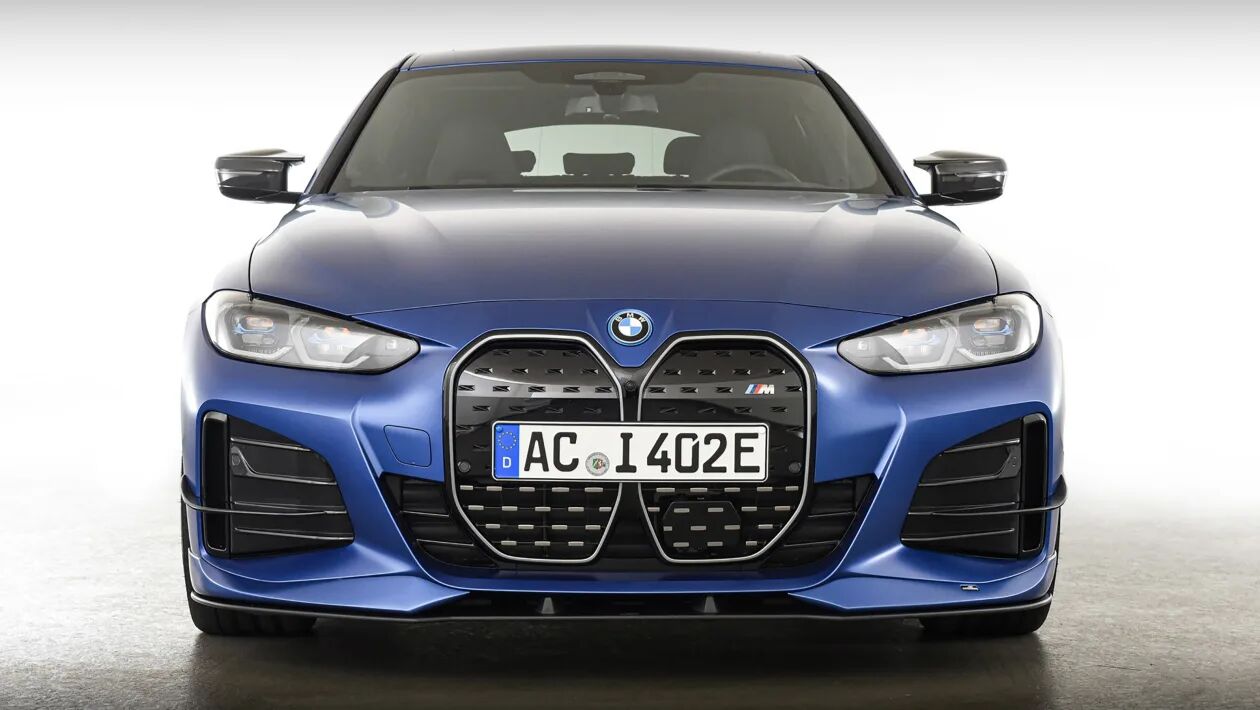 Inside, AC Schnitzer can also provide a number of new aluminium trim pieces, including a new footrest and pedals, a cover for the iDrive controller, and a new keyholder.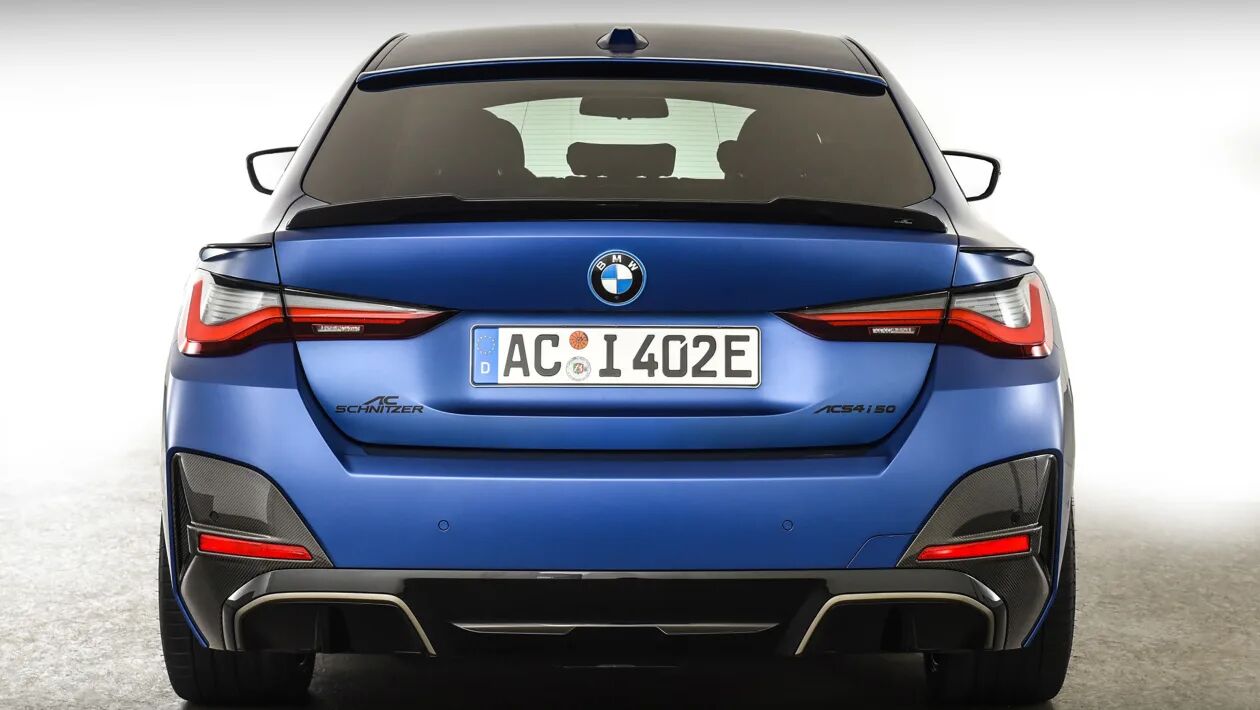 These new parts are available individually, rather than in a single package, giving buyers the ability to tailor upgrades to their own taste. Though significant EV performance upgrades are still being worked on, the combination of these aero tweaks, suspension modifications and some sticky tyres are still bound to shave a few precious seconds from a Nürburgring lap time.