The open-topped and electric version of the A110 coupe shows Alpine's clear EV intent.
Alpine is a company with an all-electric future – and ahead of a new range of models, the Renault-owned performance brand has now revealed an EV vision based on its existing A110 sports car.
Making its public debut at the 2022 Paris Motor Show, the A110 E-ternité concept is designed to celebrate Alpine's 60th birthday while showcasing the exploratory work that the firm's engineers are doing on electric power. The drivetrain makes use of the same battery modules as the newly launched Renault Megane E-Tech, but they had to be rearranged to squeeze into the A110's existing chassis.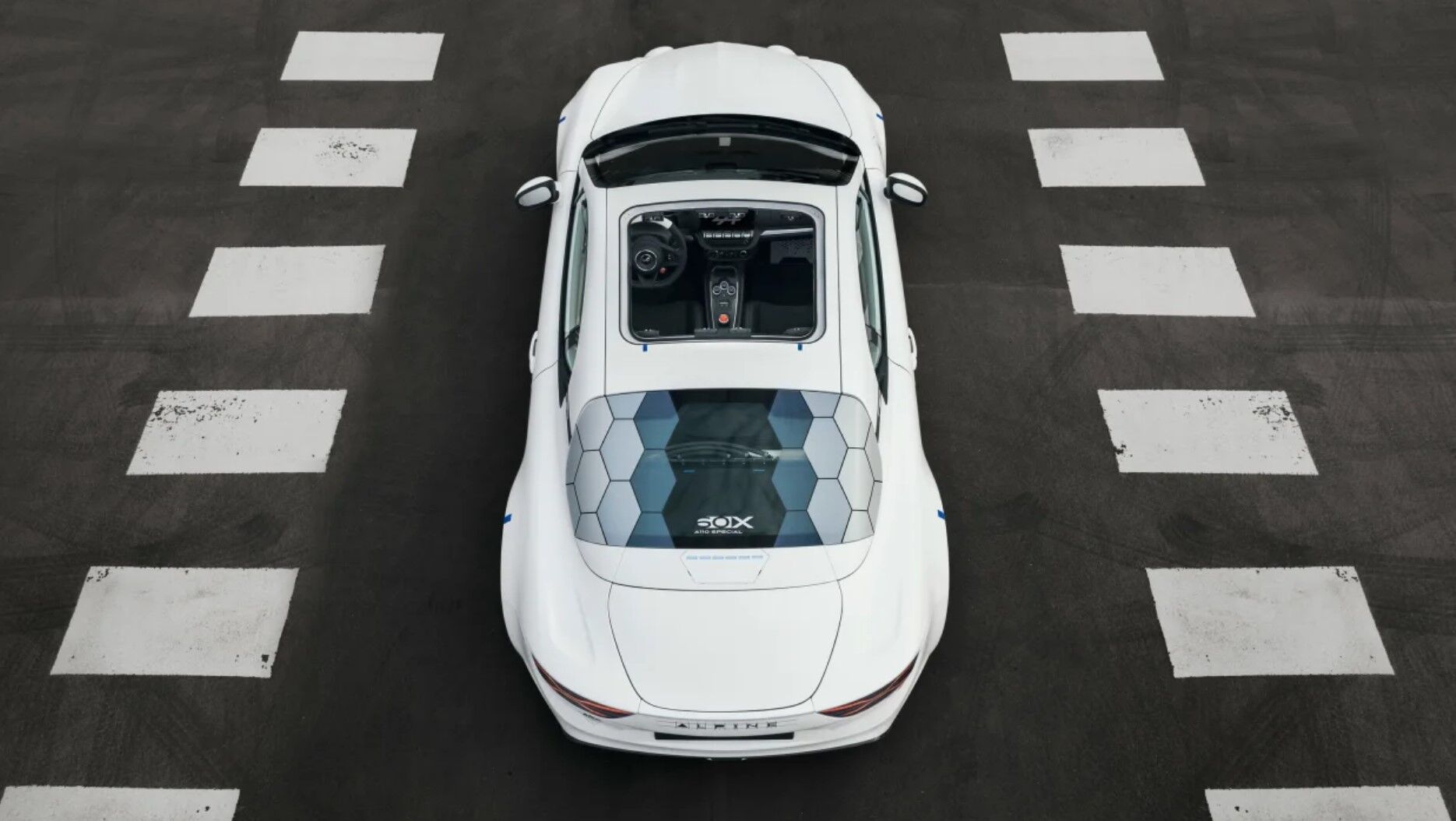 The battery pack has an overall weight of 392kg, but Alpine says that clever construction techniques elsewhere have reduced the weight gain over a combustion-engined A110 to just 258kg. The pack's 60kWh capacity allows the E-ternité to travel up to 420km between recharges.
The car makes use of the Renault Group's 'standard e-motor', driving the rear wheels. It produces 178kW and 300Nm of torque, and engineers worked with Alpine's gearbox supplier to develop a new dual-clutch, two-speed transmission that makes the most of these figures. It helps the car to deliver trademark punchy acceleration, with a 0-100km/h time of 4.5 seconds, but keeps a relatively high top speed for an EV of 250km/h.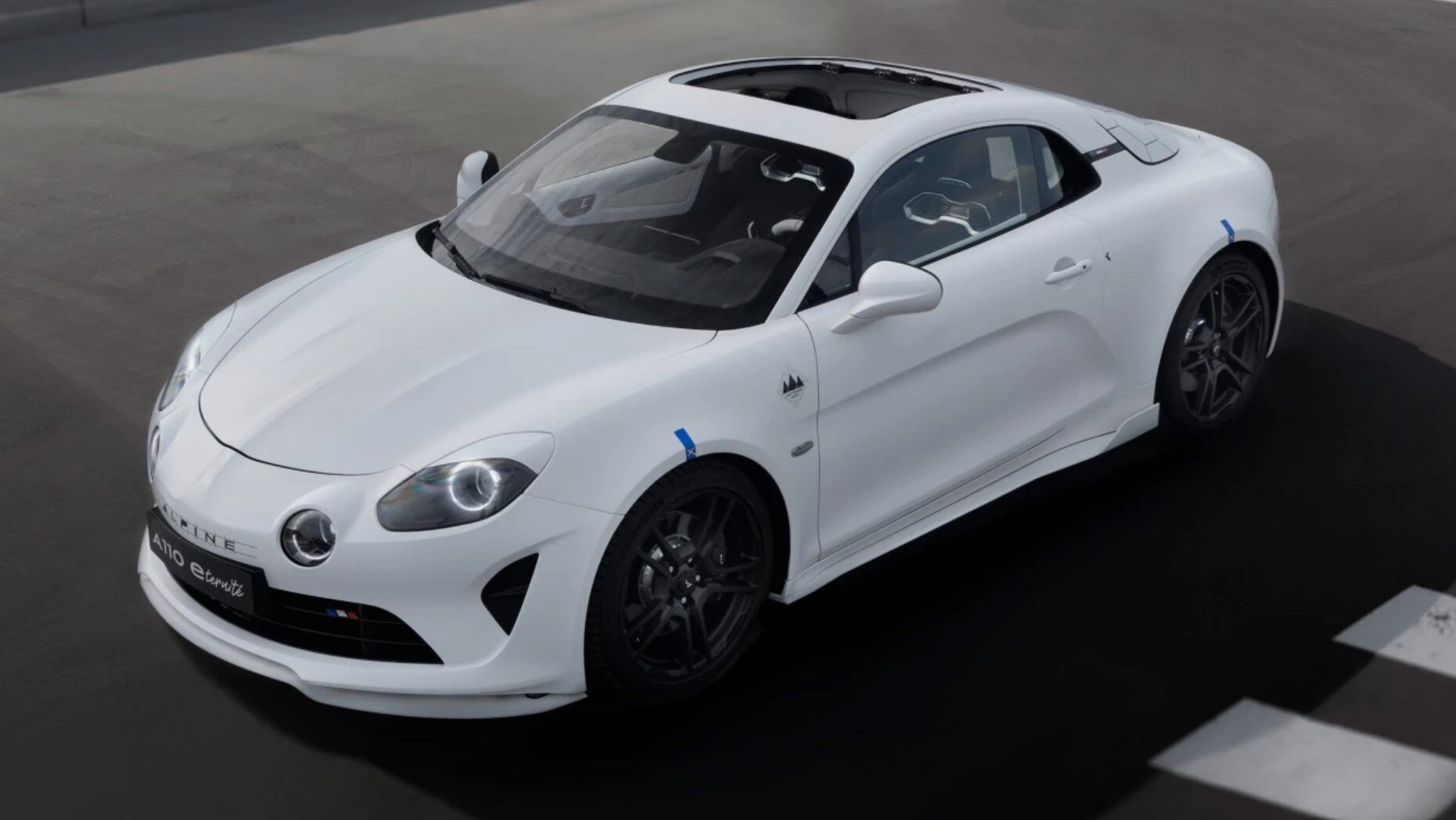 The most obvious physical difference compared with the existing petrol-powered A110 is the open roof. Engineers used in-house technology to fabricate roof shells using carbon fibre, answering what Alpine calls "demands for a convertible A110". Inside, there's a novel infotainment set-up that uses the driver's own Android tablet to help keep their applications and profiles centralised. The system also controls an upgraded eight-speaker stereo.
Alpine has actually built two examples of the A110 E-Ternité – one a technical model, the other designed to highlight new developments in materials such as flax – but the company has made no announcement on production plans. However, it's conceivable that an all-electric A110 could be offered as a 'bridge' model between the current vehicle, which made its debut back in 2017, and Alpine's all-electric sports car, which it is developing in conjunction with Lotus. The latter isn't expected to arrive until 2025, potentially allowing time for a very limited production run of electric A110s at Alpine's facility in Dieppe. Given the technology and numbers involved, they would be priced considerably higher than the combustion-engined variant.
John McIlroy