Entry-level British supercar will use an AMG-sourced hybrid V8.
Aston Martin is pushing ahead with plans to strengthen its image as a bona fide British rival to Ferrari and in 2023 will reveal an entry-level supercar with a mid-mounted V8 to take on the new Ferrari 296 GTB.
It will be the third addition to Aston Martin's mid-engined supercar line-up, following the launch this year of the Cosworth V12-engined Valkyrie hypercar and the 2024 launch of the V8-powered Valhalla. The trio were shown together for the first time at the Geneva motor show in 2019, but Aston has since undergone a dramatic process of reinvention under new management and ownership, with the evolution of the Valhalla production car testament to a shift in priorities over the coming years.
Like the Valhalla, the entry-level mid-engined supercar – originally called the Vanquish but likely to drop that name, according to company chairman Lawrence Stroll – is expected to be a radically different proposition by the time it is revealed in its final form in the second half of 2023.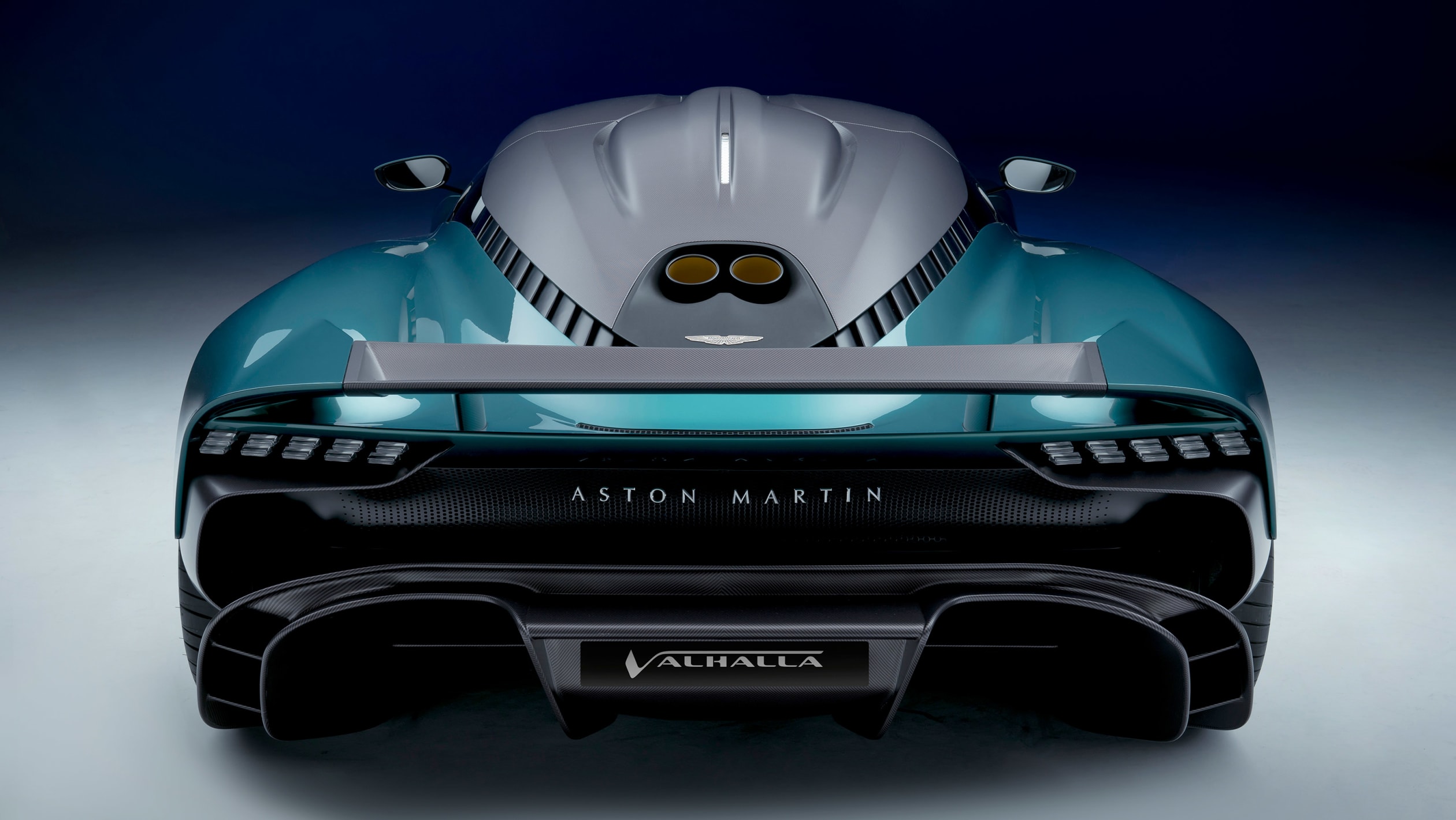 Chief among the changes is set to be a switch from Aston's own V6 petrol engine to a 4.0-litre twin-turbo V8 supplied by majority shareholder Mercedes-AMG. The V8 will be paired with an electric drive unit to form a plug-in hybrid system that will rival today's most powerful supercars for outright potency.
The Valhalla, which straddles the boundary between supercar and hypercar, uses the most highly strung version of AMG's M178 V8, as featured in the hardcore Mercedes-AMG GT Black Series, with a flat-plane crank and a 7200rpm redline. In keeping with its entry billing – and a price expected to be nearer the £250,000 mark (around AUD$430,000) – the less potent Aston is more likely to use the engine in the same state of tune as the Mercedes-AMG GT 63, for a pure-combustion output of around 470kW.
Aston has already confirmed hybridisation across all of its platforms by 2025, so the new supercar could supplement its reserves with a 150kW electric motor on the rear axle, like the PHEV version of the GT 63. This would give a combined output of 620kW, slotting the new model neatly between the Aston Martin DBS and Valhalla on outright power.
Last year, Aston ended development of its own 3.0-litre V6 engine, which was ultimately set to be rolled out across its line-up, as part of a wide-reaching rationalisation programme under CEO and ex-AMG boss Tobias Moers. The new supercar will therefore be reworked to accommodate the larger, more cost-effective German engine, as was the Valhalla, but will remain true to its lightweight and dynamically focused conception.
Built around a carbonfibre tub for an optimal combination of rigidity and lightness, the new arrival should tip the scales at less than 1500kg, given the more highly strung Valhalla weighs just 1550kg, while a Valkyrie-inspired aero package will maximise downforce and promote high-speed cornering agility. For reference, the Valhalla's airflow-enhancing bodywork elements – including gaping venturi tunnels running from front to rear and an active front splitter and rear wing – generate 600kg of downforce at 240km.
However, the overall package is expected to be as road-focused and generously equipped as its rivals, with a dual focus on driver-oriented ergonomics and long-distance refinement. Importantly, the supercar will benefit from Aston's transition to a new generation of touchscreen infotainment, which will be the headline upgrade for its facelifted front-engined sports cars – Aston Martin Vantage, DBS and Aston Martin DB11 – at the end of 2022.
Aston's new supercar will later provide the basis for a dedicated track car in the vein of Ferrari's LaFerrari-based FXXK and similarly conceived 599XX customer racers. The company plans for this to then be used for a one-make series, with races in Europe, North America and Asia on the cards. Stroll said launching this programme is a case of "waiting for a proper mid-engined car to do it with" because "it's more appropriate".
The production version of the Vanquish will play a core role in accelerating Aston's push towards electrification and is expected to be the final new product launched by the company before its first full EV arrives in 2025, by which point the brand's entire line-up will be electrified.
Stroll suggested high-output hybrids such as the Valhalla and Vanquish will help the brand cater to the traditional enthusiast sector while investing in a pure-EV line-up. "Knowing who our customer is," he said, "we will have a longer life with a combustion-engined hybrid than an opening-pricepoint OEM because we have petrolheads, enthusiasts who want to smell them and want the noise."
Felix Page