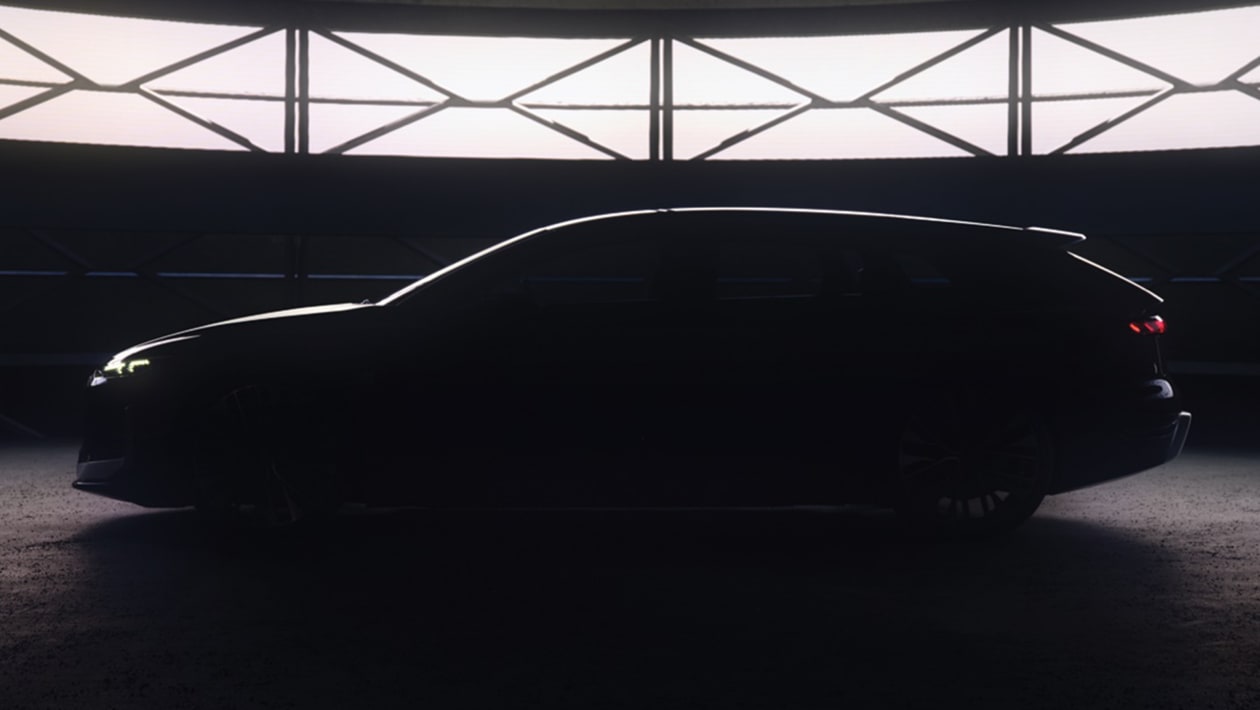 Audi has an eye on the electric estate market with its new concept A6 Avant e-tron nearly ready for reveal.
Pure-electric estate cars are still something of a rarity with just the MG5 EV and the Porsche Taycan Sport Turismo occupying opposite ends of a deserted marketplace, but Audi is thinking of setting its stall out, as the latest Audi A6 e-tron Avant concept shows.
Following on from last year's A6 e-tron concept that debuted at the Shanghai Motor Show, this new official teaser image suggests a more practical wagon version of that car is on the way in the shape of an A6 e-tron Avant concept .
From this side profile we can see the Avant concept uses plenty of the same styling cues as the saloon, with a large diffuser at the rear coupled with large grilles at the front (which will be blanked off to improve aerodynamic efficiency). Both the front and rear lights also look similar to the sedan version. The Avant also receives a spoiler sitting on top of the rear hatch.
The A6 e-tron saloon will join Audi's lineup in 2023 and the Avant could follow shortly after. Audi's new PPE Premium Platform Electric architecture – which we'll see first on the upcoming Q6 e-tron – forms the basis of the A6 e-tron sedan so the Avant will certainly use it as well.
If it's to offer the same battery capacity as the A6 e-tron, the Avant will have a 100kWh battery, giving the car over 650 kilometres of range – more than any pure-electric Audi currently on sale. It will send power to two electric motors, one on each axle, giving four-wheel drive and delivering a total output of around 350kW and 800Nm.
Performance should be impressive with Audi previously claiming "the most powerful members of the [A6 e-tron] family will sprint from 0-100km/h in less than four seconds". The PPE platform will allow for 270kW rapid charging, which could mean the A6 e-tron Avant concept will top up its battery from five to 80 per cent in around 25 minutes.
We're yet to see the inside of the A6 e-tron Avant concept but expect it to use virtual mirrors with digital screens inside and Audi's MMI infotainment system.
Sales of the sedan will begin in 2023, although there's no word on when, or if, the A6 e-tron Avant will make production.
Alastair Crooks