Audi R8 replacement model is tipped to use Porsche platform and launch around 2025.
An Audi R8 successor is being readied for a mid-decade launch, which will reinvent the marque's famous halo model while also helping to reposition the brand as an electric forerunner.
According to Audi insiders, the supercar has not yet been officially signed off but is very much underway. It won't be called the R8 and will take an entirely new design direction so it won't resemble the long-standing model.
However, it will stay true to a pure sports car concept, with two doors and more power than anything else in the Audi range, albeit coming from an electric set-up.
The current R8 remains in production and a run-out model, expected to be a RWD GT, will be revealed later this year before all variants of the car stop being made at the end of 2023.
Talking about that specific model, Audi Sport boss Sebastian Grams said: "What we are trying to do is get as close as we can to that ultimate feeling of racing." He added that 60 per cent of its parts are similar to GT3-spec cars.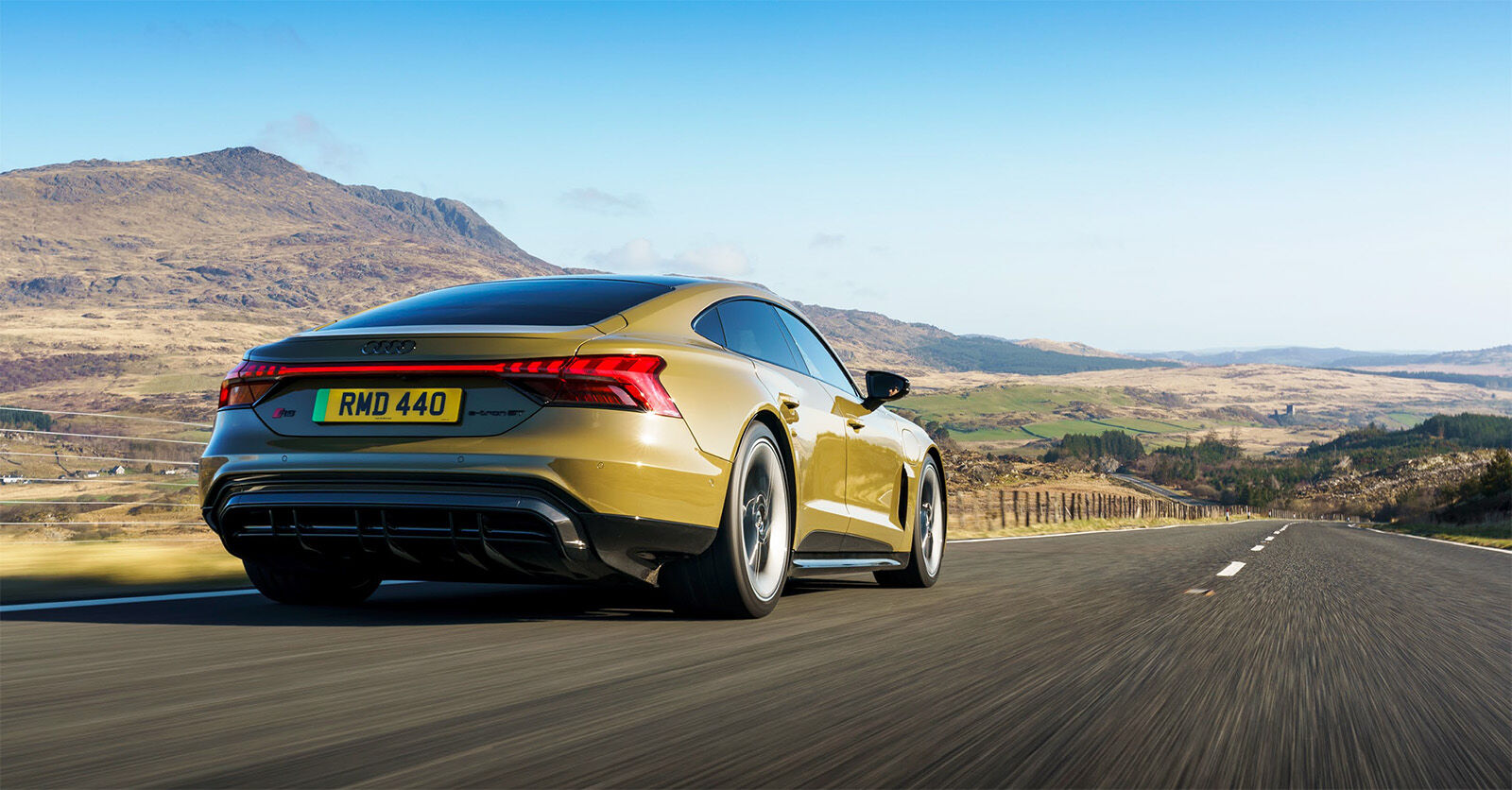 The R8 is made alongside the Audi E-tron GT and RS E-tron GT at the Audi Sport factory in Böllinger Höfe, Germany – considered at the forefront of Audi's innovative production techniques so the facility is already geared up to produce high-end electric models.
While Audi Sport expedites development of the R8 successor, the team responsible for primarily hand-building the R8 will stay on at the factory after R8 production ends, allowing Audi to ramp up E-tron GT production.
However, it also means they will be trained and ready to start building the R8 successor within a couple of years, because Audi is keen for hand-built elements to remain a feature of a new flagship sports car to reflect its position in the line-up and justify its expense.
Grams said: "Absolutely we will keep craftsmanship as it's what makes the car unique from the rest of the portfolio. If we bring an R8 successor, we will try to continue to do that. It is important for the customer. There's love inside an R8."
Audi has a plethora of platform options for an R8 successor, although it's most likely to use one developed with Porsche, given the firm's sports car expertise.
The SSP Sport platform, recently confirmed by Porsche, will be used on SUVs and sedans and replace the J1 platform currently used for the Porsche Taycan and Audi E-tron GT sibling cars. It's one option for an R8 successor, depending on its ability to scale down.
However, there's another possible basis for a next-generation R8: the sports car platform Porsche is readying for its upcoming electric Porsche 718 Boxster and Porsche Cayman. Notably, this architecture aims to mimic the current 718 duo's mid-engined handling characteristics by stacking the batteries vertically behind the seats for a low centre of gravity and optimum weight distribution – and it could serve a similar purpose for an electric successor to today's mid-engined R8.
The platform of choice also depends on whether Audi Sport wants to persevere with a mid-engined R8 successor to emulate the outgoing model. However, Grams said this is not the philosophy of Audi Sport: "We see every project as its own. Otherwise we wouldn't be so successful."
On the topic of platforms, Grams said: "We have brands around the Volkswagen Group which can be synergised. Despite being on the same platform, E-tron GT is very unique from Taycan.
"If you look at Audi Sport sales, we sold nearly 40,000 cars last year, which shows that our customers are hot on our products. Therefore, we have the freedom needed to make great products. And that means we should be involved in platform development as early as possible."
Audi Sport has already shown its electric sporting capability with the RS E-tron GT, which sprints from 0-100km/h in 3.3sec and delivers 470kW, as well as having 382km of range and rapid charging capability.
A future R8 will need to exceed these figures, as well as having sufficient power and range for track driving, which is likely to mean the inclusion of higher-density batteries in its set-up.
Grams said: "We have already proven that it is possible to generate RS love in an electric model. If you look at the E-tron GT, 60 per cent of sales are RS. "We want to make the car different, like we do in the combustion-engined world. Our customers want to differentiate from other models – in design, bodywork, chassis and performance. With the RS E-tron GT, we are the [electric] forerunner in a field of competitors."
Discussing how to differentiate future electric RS models, when all EVs accelerate rapidly thanks to instant torque, Grams said: "We believe we can do more on the technical side of EVs. We also need to offer customers a digital experience around RS models – how you customise the look and feel inside the car. We can play with that.
"In the RS E-tron GT, we have a very unique sound, which is not comparable to the combustion-engine world. We decided we needed the sound to be unique and invested in sound engineering. We can also imagine other special driving modes. There are endless opportunities.
"We need to be brave, as we were with the first-generation R8. It was a brave decision to make that car. We need to be innovative and transform into the electric world and digitalisation."
The R8 successor's arrival will be carefully timed to spearhead Audi's plans to launch only electric models from 2026 in its mainstream line-up, although the strategy for Audi Sport models is slightly different.
Talking about the upcoming model, Grams said: "I'm fighting for [an R8 successor] and so are the board of Audi. We are looking at different kinds of concepts, and the direction is electrified. If I get my wish, it will be an R8 that's electric. And if you do a super-sports car, then it's a two-door concept."
A new Audi TT is another popular Audi Sport model under consideration. "We are working on that," said Grams. "It was an icon. But for the moment, my focus is an R8 successor."
Rachel Burgess