Limited to 333 examples, the new Audi R8 V10 GT RWD serves as a farewell to the scintillating 5.2-litre V10.
Audi has created a hardcore version of the R8 supercar as a final send-off for its howling 5.2-litre V10 engine. Called the R8 V10 GT RWD, it traces its track-bred DNA to the first-generation R8 GT of 2010. Like its forebear, the new GT is equipped with an aggressive aero package, lightweight components and a bespoke chassis setup to take on the Porsche 911 GT3 RS.
With a price tag of around £200,000 (AUD$350,000), the GT is set to be the most expensive Audi ever sold in Europe and the US – in Australia, the R8 was discontinued 12 months ago, so we won't see this model here.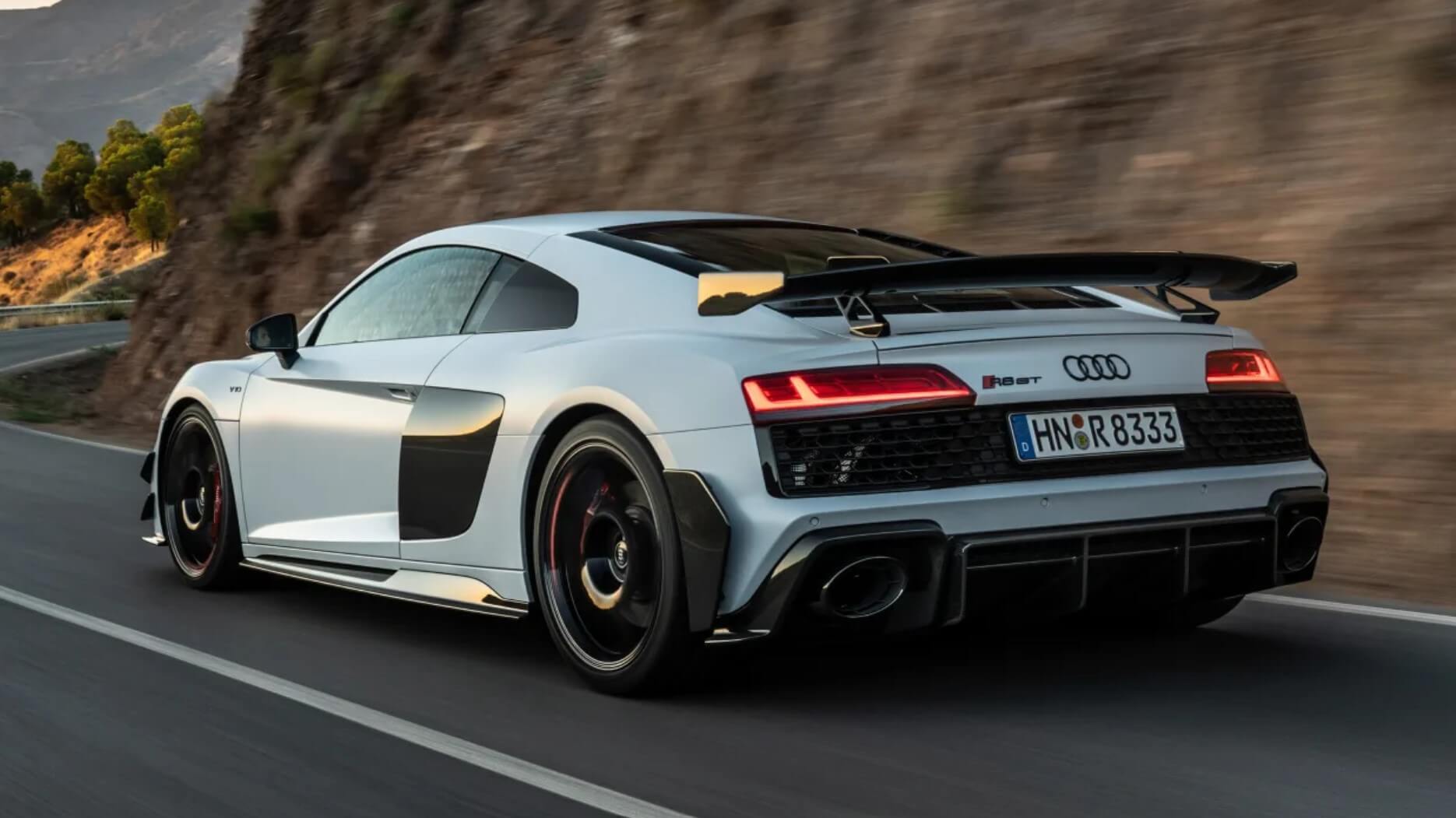 The standard rear-driven R8 produces 419kW from its naturally-aspirated V10, but for the GT, Audi has installed a more potent unit which drives through a snappier seven-speed dual-clutch gearbox with revised gearing. With 456kW and 565Nm of torque, the GT fires from 0-100km/h in just 3.4 seconds, and on to a top speed of 320km/h.
In tandem with the power uplift, Audi has stripped 20kg from the R8's kerb weight thanks to carbon-ceramic brake discs, lightweight suspension components and new 20-inch forged wheels. These are shod in Michelin Pilot Sport Cup 2 tyres, and in keeping with the car's track focus, buyers can specify an adjustable coilover suspension kit.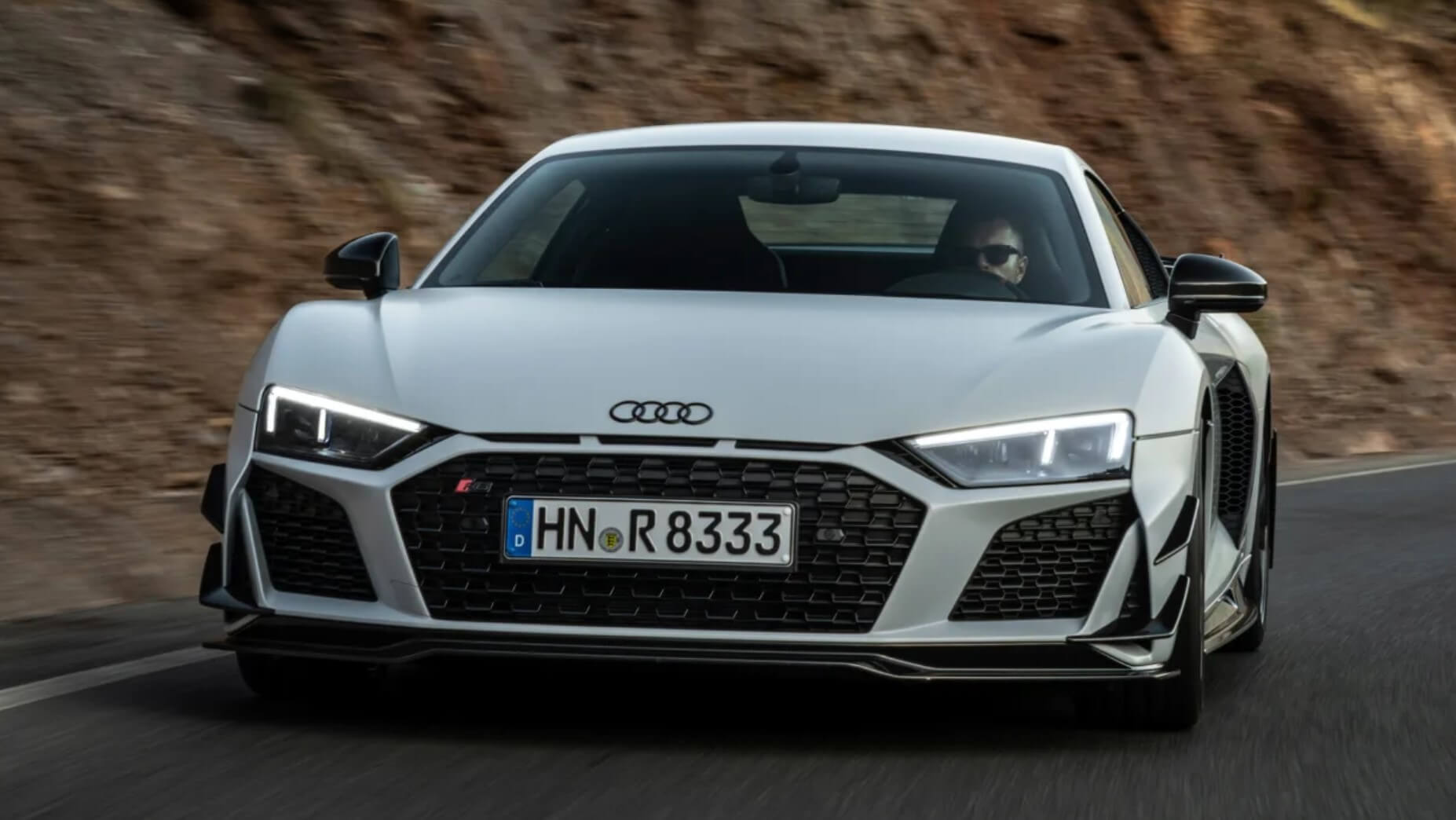 The GT's on-limit behaviour can be tailored using a new Torque Rear driving mode, which allows the driver to control the level of rear axle slip through seven stages. The system uses wheel speed, steering angle and throttle position sensors to tweak the car's stability systems through a corner, and should allow the driver to dig deeper into the GT's capabilities.
Speaking of which, the limited-run car produces more downforce than the standard R8 thanks to a new front splitter, canard flaps, side skirts, and a revised diffuser, all fashioned from carbon fibre. The GT's also gets swan-neck mounts for its rear wing, cleaning up the airflow along its lower surface.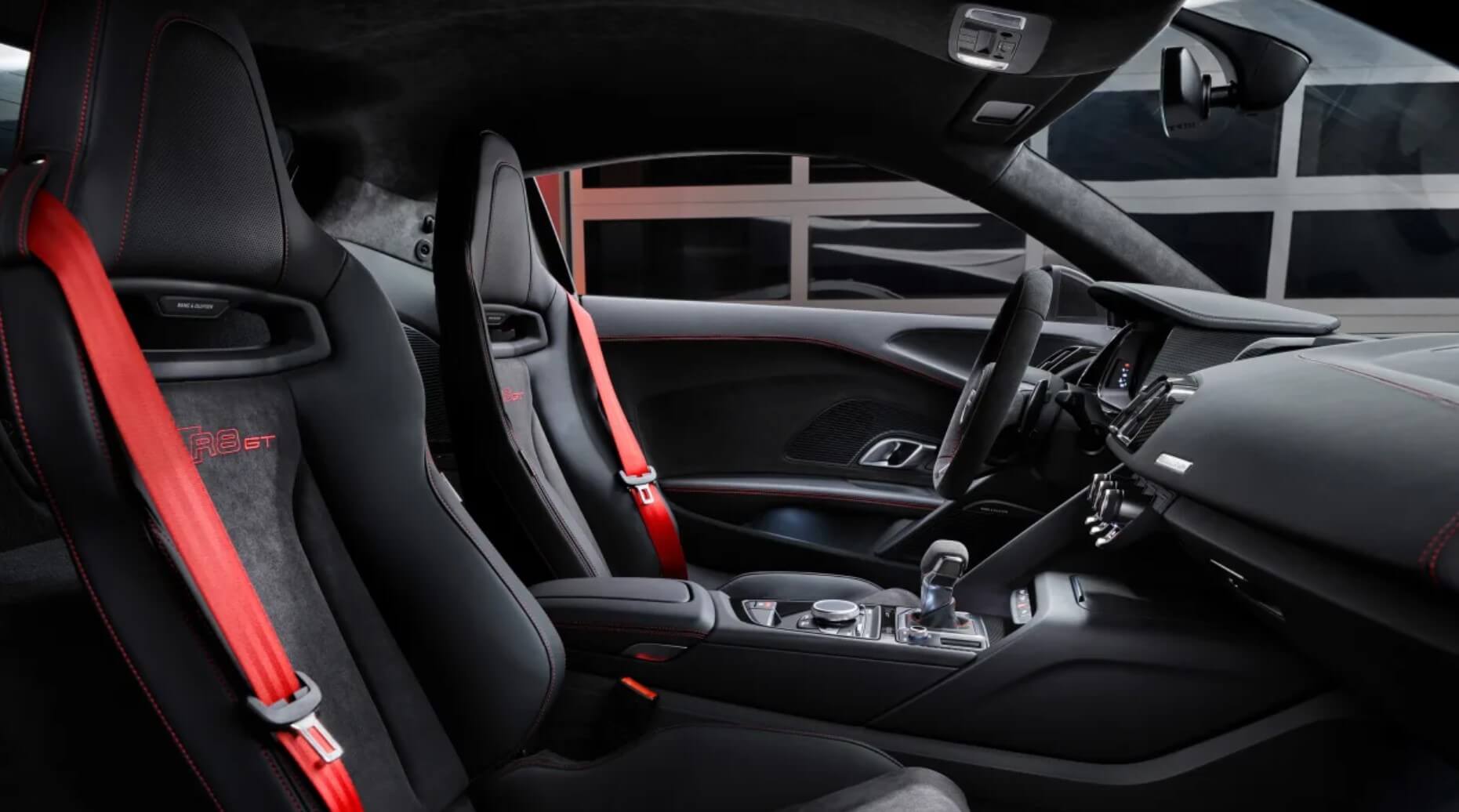 Inside, flashes of red pick out the R8 GT's seat belts and floor mats, while racy bucket seats have been installed for extra support during hard track sessions. The R8 GT RWD will arrive in US and European showrooms next year, but none will make it to Australia.
Yousuf Ashraf