Things have to improve this year, right? Our team have dusted off their crystal balls to predict what's going to happen
What will happen
The GR Yaris will revive the hot hatch market
Its arrival was a metaphorical shot in the arm late in the tyre fire that was 2020 and was upstaged only by the literal shot in the arm promised by the impending arrival of Covid-19 vaccines.
We don't hand out five-star scores for first drives often, but the Toyota GR Yaris is fully deserving of every word of praise heaped upon it. And we're sure the expectations of the many eager buyers who have already reserved one will be fully met when they take delivery next year. Which is pretty remarkable, really. Who could have anticipated such excitement from a car carrying the Yaris nameplate?
Actually, some of the joy of the GR Yaris is that it has come from such a humble place. Toyota is a mass-market manufacturer and the Yaris is largely a straight, sensible hybrid hatchback. With the car world shifting its focus to electrified models and practical mobility solutions, it's almost surreal that Toyota has lavished resources on a rally-derived, petrol-engined hot hatch.
Our belief – with a little bit of hope – is that Toyota's efforts will pay off and the GR Yaris will be a huge hit that can join the likes of the Honda Civic Type R and Volkswagen Golf R as high-performance mass-market masterpieces. Ford's decision not to develop a new Focus RS raised concerns about the prospects of the top-end hot hatch (although the Focus ST is spectacular). The GR Yaris will hopefully prove that the future is still bright.
Firms will start paring back their model ranges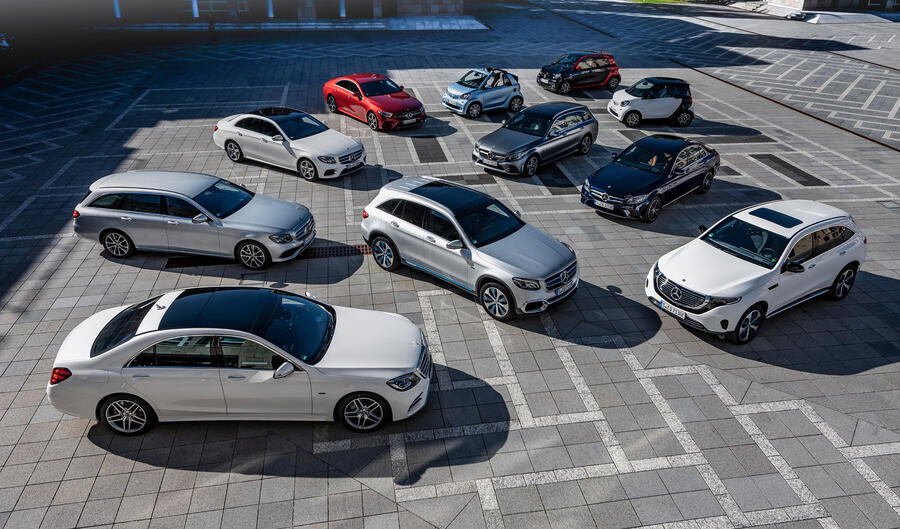 Industry giant turned corporate fugitive Carlos Ghosn recently said that the impact of the pandemic will accelerate industry consolidation through 2021 (and beyond). He's probably right. As the need to cut costs becomes ever more acute, we could see more high-profile mergers such as FCA's and PSA's Stellantis.
However, we reckon car ranges will shrink further, too, as the cost and complexity of vast numbers of engines and trim levels bite. Diesel's decreasing demand has already caused many models to go petrol only and the need to cut fleet CO2 emissions will also result in some thirsty engine options falling by the wayside. At least we'll see a glut of new electric vehicles.
Brief resurgance of the manual gearbox – before it starts to disappear…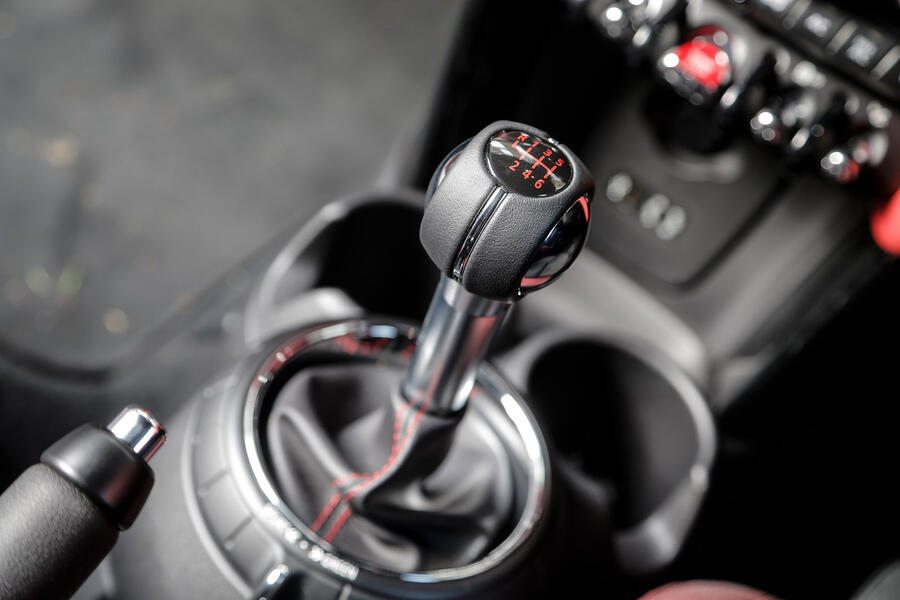 The manual gearbox is all but incompatible with the instant torque produced by a pure EV. Thus, its extinction is inevitable. But not just yet: Kia's new 'clutch-by-wire' transmission is designed especially to work with 48V mild-hybrid systems – usually paired with auto 'boxes for optimum efficiency. It allows cheap, small cars to benefit from the same fuel-saving electric tech as their larger counterparts, with the added benefit of being more engaging to operate. The Ford Puma MHEV also has a manual option. So while Mercedes-Benz is on track to go auto only by 2030, we could see a manual resurgence before other firms follow suit.
EV acceleration wars will end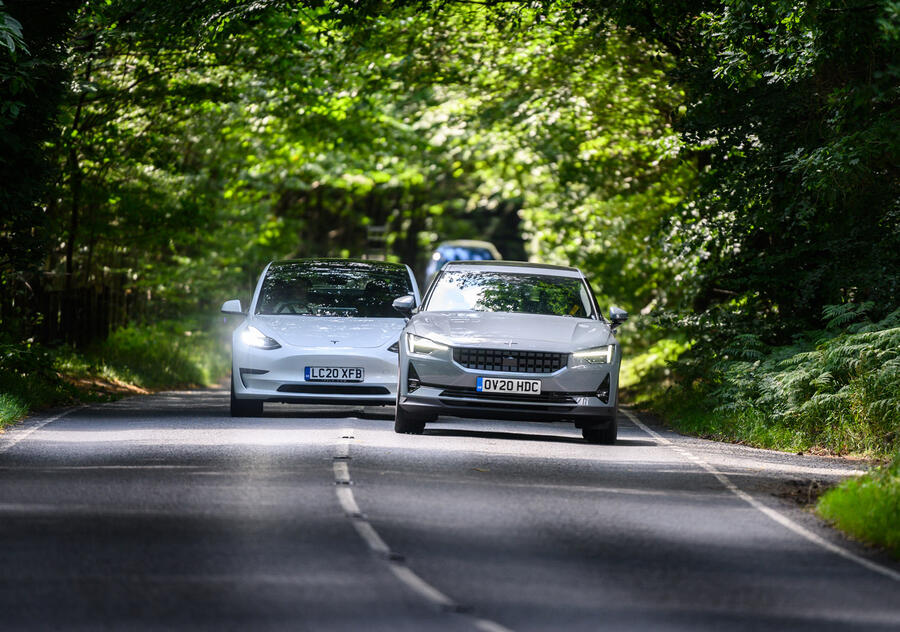 With more off-the-line thrust than a rollercoaster, some EVs create the equivalent force of an emergency stop, only in reverse, every time you bury the throttle. Given the questionable driving ability of many road users, can making such performance available to a wider audience ever end well? Hopefully, in 2021, manufacturers will see sense and dial things back to more sensible levels. EVs can still be fun off the line without the need for a neck brace.
More car firms will confirm EV-only plans 
Bentley is the most recent car company to announce a date when it is planning to switch to electric-only sales, but it's far from alone: Volvo, Volkswagen and others are all committed to ditching combustion engines. And more will surely follow: we expect 2021 to bring a wave of companies confirming dates when they'll go EV only. Clearly, there's motivation to do so with ever-tougher emissions regulations and countries including Norway, France, Germany and now the UK all setting dates to ban the sale of non-zero-emission new cars. And consider that car firms like to lead: expect more to jump to EVs before they're finally pushed.
Pure-EV market share will top 10%
For a while now, the industry's own charts have predicted that EVs will take a 10% market share in or just after 2022. Some will argue that was always pessimistic, but few will disagree that the events of 2020 have, erm, supercharged expectations – first via a global pandemic raising environmental awareness, and second via a national commitment to sell only new EVs from 2030, not 2040 as originally planned.
Getting there early will require continued exponential growth, but who would bet against that as awareness sky-rockets and more, better EVs are launched?
More effective charging points will appear… and charging point rage will become a thing 
Charging point rage is already with us, occurring often between BEV owners who must have charge to proceed but are impeded by PHEV owners for whom it's less important. Nothing quite is as infuriating as waiting for an occupier staying longer than they need. But even that problem is temporary. BEVs will soon predominate, charging points will become more ubiquitous and there will be space for all.
Next-generation consoles will raise the bar for racing games 
History is littered with scintillating rivalries. In 2020, the gaming world's equivalent of Schumacher versus Hakkinen got lively with the release of the Sony PlayStation 5 and Microsoft's Xbox Series X.
Ultra-realism from their 4K graphics, quicker refresh rate and lightning-fast load times are just some of the major upgrades. Those quicker refresh rates will be a bonus for fast-paced racing games. Highlights include Dirt5, WRC 9, the much-hyped Gran Turismo 7 and the rival Forza.
The Microsoft and Sony systems both have their strengths and weaknesses, of course. Technically, the Microsoft machine is more powerful and gives access to Xbox Game Pass, the Netflix of the gaming world, but the PlayStation has the more immersive controller with the next-gen of haptic feedback.
For once, built-in obsolescence isn't part of the deal. All your carefully curated games from the previous-gen consoles will play on certain versions of the new ones.
Any 2021 lockdowns just got easier to bear.
We'll see a better alternative to a touchscreen 
Touchscreens in cars are getting bigger. They're getting more feature laden. They're getting more complicated. And with all that, they're getting ever more dangerous. It's simply not safe to try to navigate your way around many touchscreens on the move. They have become portals not only to classic 'infotainment' features but also now key functions for controlling some elements of the car, and increasingly the heating and ventilation, too.
Try using some of these essential features when you're driving. Eyes off the road to find the right menu and press. Eyes off again once in the menu to select. Eyes off perhaps a third time to slide your finger to increase the temperature. Eyes off a fourth time even to check the system has done what you wanted. Back left your glance may then have to go again if it hasn't. Repeat a couple of minutes later when you realise you've turned the temperature up too much.
Perhaps voice control is the answer. No system is really there yet, though. But someone already has come up with a better way of controlling what's on a screen: it's called buttons. Or, even better, a little rotating wheel and a few key shortcut buttons you can locate by touch and muscle memory to guide your way around these complex systems, with your eyes hardly having to leave the road, if at all. Thankfully, some car makers still persist with this way, but they are few and far between. More should. Bring back the buttons, we say.
The sports coupe will virtually disappear but not without a fight  
Redemption has arrived for the flailing city car segment with cars like the Hyundai i10 and electric Fiat 500, but not all categories can be so lucky. As cars become ever larger, their underpinnings more modular and derivative options more streamlined, it could be time to start saying a fond farewell to the sports coupé – now more a money pit for manufacturers than the cash cow it once was.
Losing the fast, affordable two-door is an especially sad prospect when the segment has given rise in recent years to such astounding machines as the Alpine A110, Porsche 718 Cayman and Toyota GT86/Subaru BRZ.
The Audi TT has long been earmarked for retirement, and the new Subaru BRZ and Nissan 400Z will steer clear of Europe, denying us a revival of the much-missed Japanese sports car showdown.
Happily, Toyota will bring the BRZ's GR86 sibling to our shores, and BMW has promised that the M2 coupé will return in 2022, so it looks as though – while it could be on its way out – the segment certainly won't go quietly.
Chinese car makers will buy more European brands 
Volvo recently marked a decade of being owned by Chinese car giant Geely. At first, there was wide scepticism about the deal. But it's hard to think of a time when the Swedish firm has been in ruder health. Then look at the success Volvo and Geely have made of Polestar, or the fresh impetus being injected into Smart. With the financial might of the Chinese industry and the struggles of some European companies, we reckon Chinese car firms could be in a buying mood this year.
New cars will make no concession to post-pandemic living 
It'd be great to think that manufacturers would see how the world reacted to lockdown, with a renewed interest in socially distanced drive-in experiences, and adapt their cars' specifications accordingly. Dedicated auxiliary battery modes that could keep the ignition powered for the length of a movie, for instance, or perhaps bringing better-quality speakers to mass-market models. More likely, though, the world will quickly move on once mass vaccinations begin, and car makers won't feel the need to make adaptations as things gradually return to normal.
More defunct brand names will be revived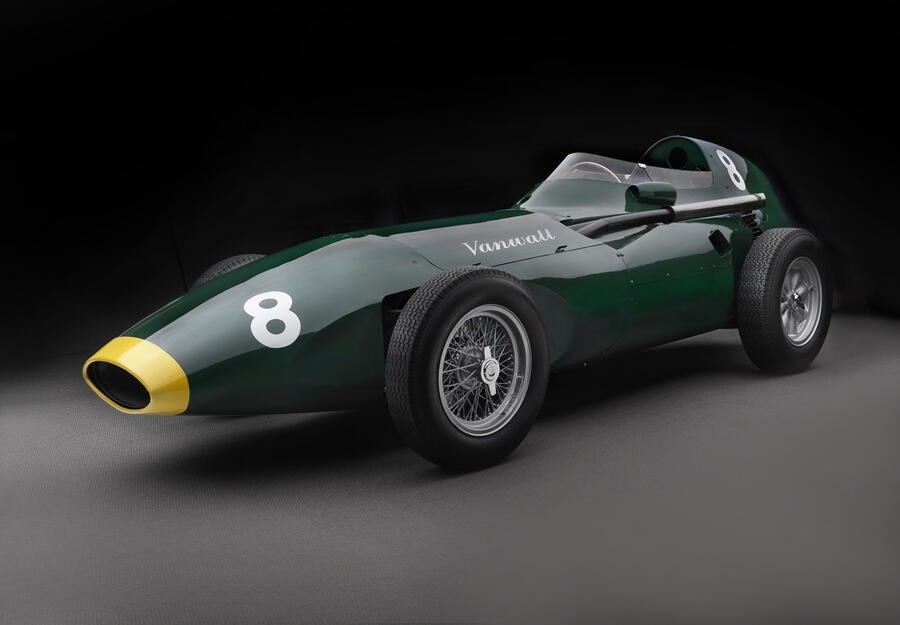 Surreal it may seem, but 2020 brought us new models from Vanwall, Allard and BRM – historic British sports and race car manufacturers that have picked up where they left off to produce ultra-exclusive continuation models for the keenest collectors. Brands we'd love to see undergo similar revivals in 2021 include the Cooper Car Company, Connaught, March Engineering, Judd and – dare we suggest it? – Bristol. Too soon?
Dealer conglomeration as big players get bigger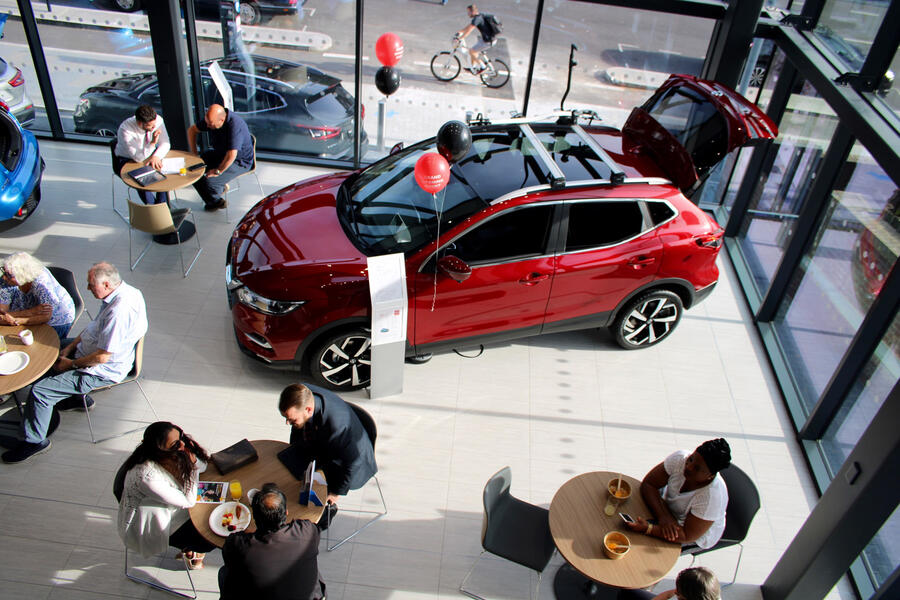 The days of buying your new car from a garage where your father knew his father may be long gone, but even now, as the big dealer groups turn over multiple billions of pounds each year, the landscape has a long way to evolve. The smart money is on it crystallising further around these biggest players.
This industry works to fine margins. Get it right and profits are good, but get it wrong and the losses soon mount. It makes sense, then, that bigger groups, with their economies of scale and embedded expertise, will be entrusted to operate fewer but more finely honed rooftops, each serving a wider customer base than today thanks to – at last – the internet sales revolution finally bearing fruit.
That's good news for them, but is it good news for us, the car buyers? Maybe. More consistent standards must surely follow, but at the price of personal touches and – maybe – strong haggling opportunities.
McLaren will announce its first SUV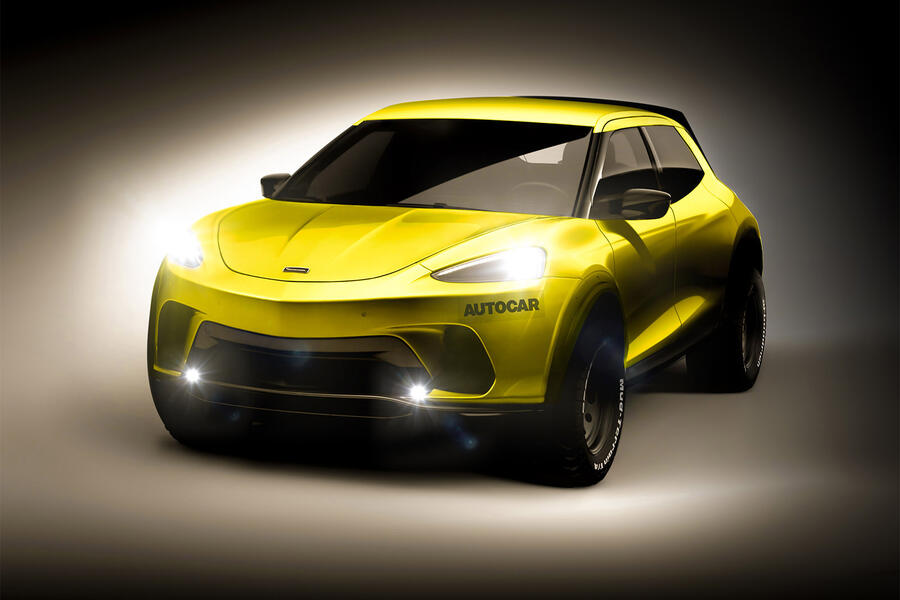 First Lamborghini, then Aston Martin. And soon it will be Ferrari, and then Lotus. Any vague resistance to the wider SUV movement among sports car brands has been broken down by the still-surging popularity of high-riding vehicles and the cold, hard economics. For any firm yet to commit, the considerable investment in development costs is surely worth the reward. So we reckon more will. The sports car holdout so far is McLaren. At the moment, the focus is on launching the Artura PHEV. After that, surely its next development focus will be an SUV, won't it?
Motorsport predictions
Fernando Alonso will a grand prix 
Okay, we're sticking our necks out here – but we can't just say Lewis Hamilton will be world champion for an eighth time, can we? That's not so much a prediction as a likely statement of fact. Instead, let's push the boat out and back the soon-to-be 40-year-old to push the rejuvenating Alpine (née Renault) team back to the heights of Formula 1. In truth, he'll probably need a dose of luck to land a win – but if anyone can return and make an impact after a couple of years racing at and winning Le Mans (among other things), it's the Spanish warrior. That he won his last F1 title 15 years ago? Doesn't matter. Age is no barrier for super-fit, motivated modern racing drivers. He's going to fly.
Fans will flock back to tracks
We won't predict exactly when… but, vaccine permitting, race fans will relish being allowed back into race circuits and on to rally stages in 2021. Circuit owners and race promoters can expect sell-out crowds and renewed enthusiasm for motorsport from a fan base desperate to make up for lost time. And big crowds will be just what motorsport needs because the long economic tail created by the pandemic will pinch sponsorship and investment for hard-pushed teams and manufacturers.
Vettel will put Aston Martin on the F1 podium 
This one's potentially more risky than predicting an Alonso win! But we have a hunch there's still life in the not-so-old Sebastian Vettel yet. At 33, he was too young to quit F1 and will be fired up to prove his worth in the team formerly known as Racing Point. Lawrence Stroll was sensible in buying one of the best bang-for-buck teams on the grid. Whether he was sensible taking troubled Aston back into F1 for the first time since 1960 remains to be seen… but with Mercedes firepower, Vettel will be fully armed to bounce back from the sad decline he's endured at Ferrari. A win is optimistic, but a podium is at least realistic.