The new Jeep SUV will sit below the Renegade and is part of the brand's plans to have a fully electric model in every sector by 2025.
Jeep is investigating a smaller SUV that would sit below the Renegade in the brand's line-up – and it's set to be all-electric.
As part of Jeep's celebrations for its 80th anniversary, brand boss Christian Meunier has announced that there would be a "fully emissions-free Jeep in every segment by 2025."
However, Jeep's head of exterior design, Mark Allen, also hinted at a range expansion to tie in with electrification: "We're looking at every segment possible," he said.
Automotive Daily can reveal that's set to include a new, small, baby Jeep. When asked if Jeep's line-up could extend beyond the Wagoneer at the top end and Renegade at the bottom, Allen said, "Absolutely – we're looking beyond those projects.
"Renegade is a B-segment so obviously there's room below that and that's something we're looking at. But we're probably not looking at something larger than Wagoneer – it's a beast!"
Allen also hinted that other new Jeep models are being considered in addition to the smaller model. "There are a couple of other forks in the road that we're looking to cover," he said.
"But I've got to point out that just a few years ago we had three vehicles and we're up to this line-up that we have now – we've been extremely busy, and it's really been pushed by market demand and worldwide coverage.
"There's been tremendous growth to the brand in a short amount of time."
Although Allen wouldn't be drawn on what a new baby Jeep would look like, it's a safe bet to assume it would feature traditional Jeep styling cues like the seven-slot grille, trapezoidal wheel openings and short front and rear overhangs. "We always refer to the very first Jeep when we start a new project," Allen confirmed.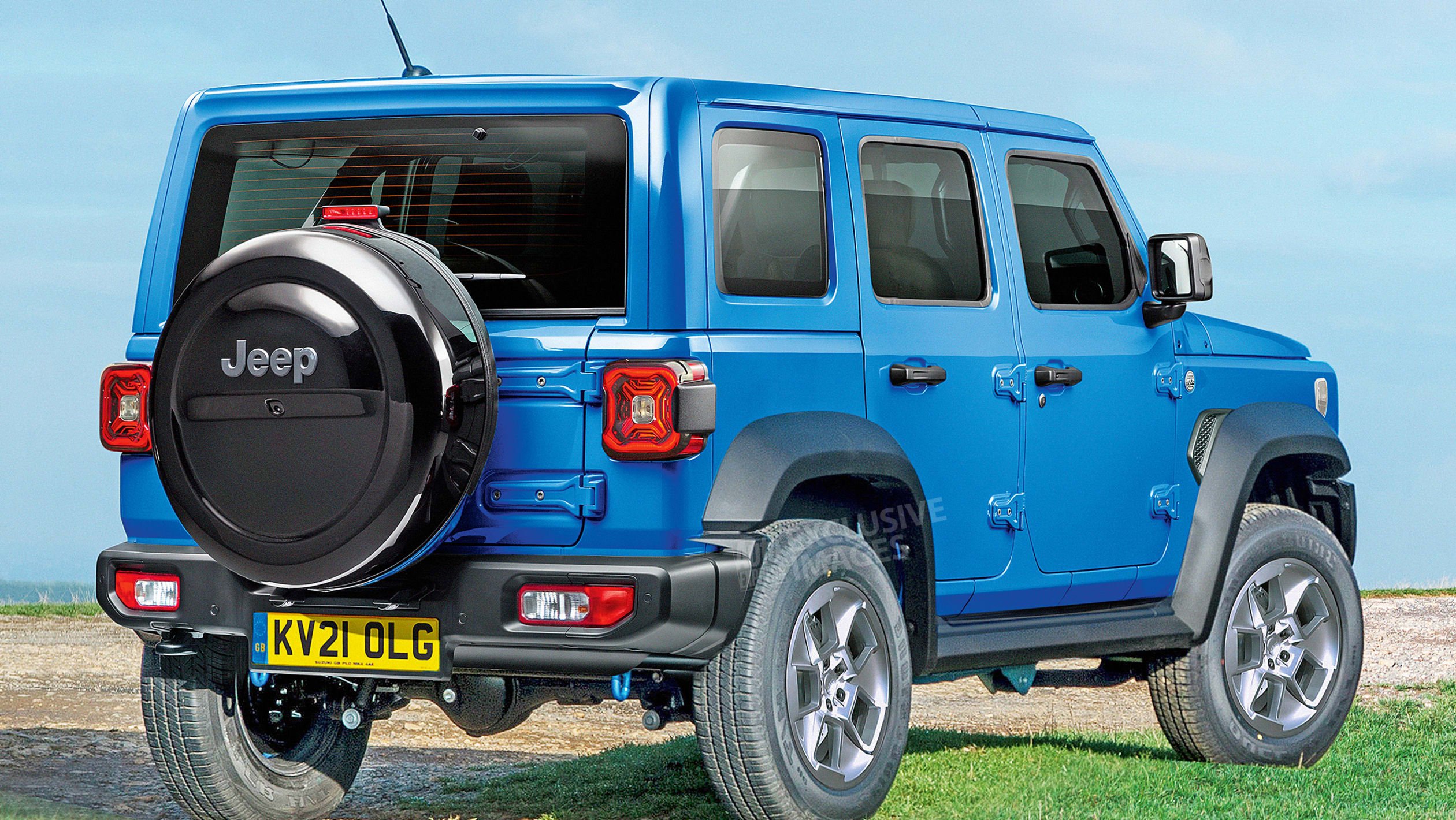 If the baby Jeep were to arrive before Meunier's date of 2025 for full electrification it would have to use the new generation of parent company Stellantis's CMP platform that's set to debut in 2022.
Although this new version of CMP will feature full-electrification – as it does already with cars like the Peugeot 208/e-208 and 2008/e-2008, and Vauxhall's Corsa and Corsa e models – it's unlikely that platform would be able to accommodate four-wheel drive – a pre-requisite for any Jeep.
More likely is that the new model would make use of Stellantis's new electric technology, announced at the company's recent EV day. The all-electric STLA Small platform isn't due until 2026 but could well accommodate four-wheel drive with electric motors on both axles. With batteries ranging from 37kWh, Stellantis is also targeting a range of up to 480km from its new models – around 160km more than is available from cars on the existing e-CMP platform.
Although Jeep is committed to electrification, Meunier did admit that Jeep was looking at hydrogen power, too. "It's very exciting," he said. "We have some ideas of what we can do with it."
Steve Fowler