Andrew Frankel reviews the expensive but superbly constructed Bizzarrini 5300 GT Revival.
What you're looking at is a recreation of the 1965 Bizzarrini 5300GT, but because it's made by the people who now own the rights to the Bizzarrini name, it can be more properly considered a continuation car.
Just 24 will be built and each will cost £1.65 million (AUD$2.88 million) before extras. Which is a lot.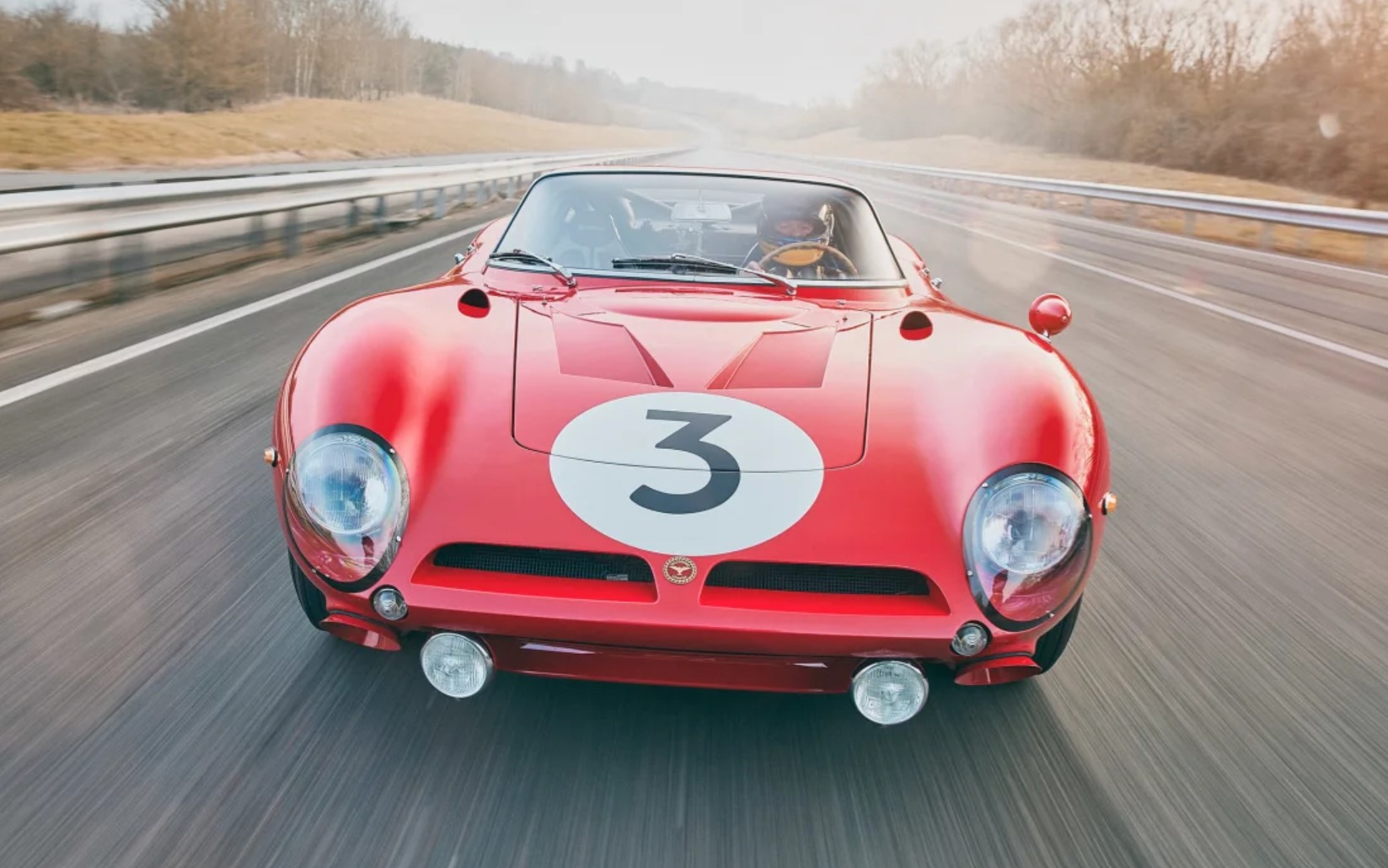 Then again, the Bizzarrini name is one of the most enigmatic in automotive history and, had the breaks fallen only slightly differently, could now be up there with Ferrari and Lamborghini. And to understand the car then and now, you must first understand just a little about.
Giotto Bizzarrini is one of the most remarkable people this industry has ever produced. Among his claims to fame include being chief engineer of the legendary Ferrari 250 SWB, the chief architect of the even more revered 250 GTO and the designer of the V12 engine that powered every 12-cylinder Lamborghini from the company's launch in 1963 to the end of the Murciélago in 2010.
In the mid-1960s, he went into business with Iso boss Renzo Rivolta to create the gorgeous Grifo A3/L and its ferocious sports racing alter ego, the Grifo A3/C.
The Grifo's greatest success was to win its class at the Le Mans 24 Hours in 1965, by which point it was wearing Bizzarrini badges and became known as the 5300GT after Bizzarrini fell out with Rivolta that year.
Today's car is as close to a facsimile reproduction of that 1965 race car as it is possible to have, although RML, which builds it for Bizzarrini, will happily adapt it so that it can gain IVA certification for use on the road.
And when you look at the specification, one wonders why the car wasn't even more successful than it was.
For here is a car with a rattlesnake-low profile and a 5.3-litre Chevrolet V8 set so far back in the engine bay that there's room ahead of it for a motor literally twice its size. It had more than 298kW in 1965 (and today) and fully independent suspension at all four corners, which no GTO or Shelby Daytona Cobra ever enjoyed.
Powerful, light, low, slippery and very advanced, it should have been a world-beater and, with Ferrari or Ford-sized development budgets, no doubt that's what it would have been. Sadly, despite producing many other car designs, the early magic of the first Bizzarrini was never recovered, and sales stopped in 1969.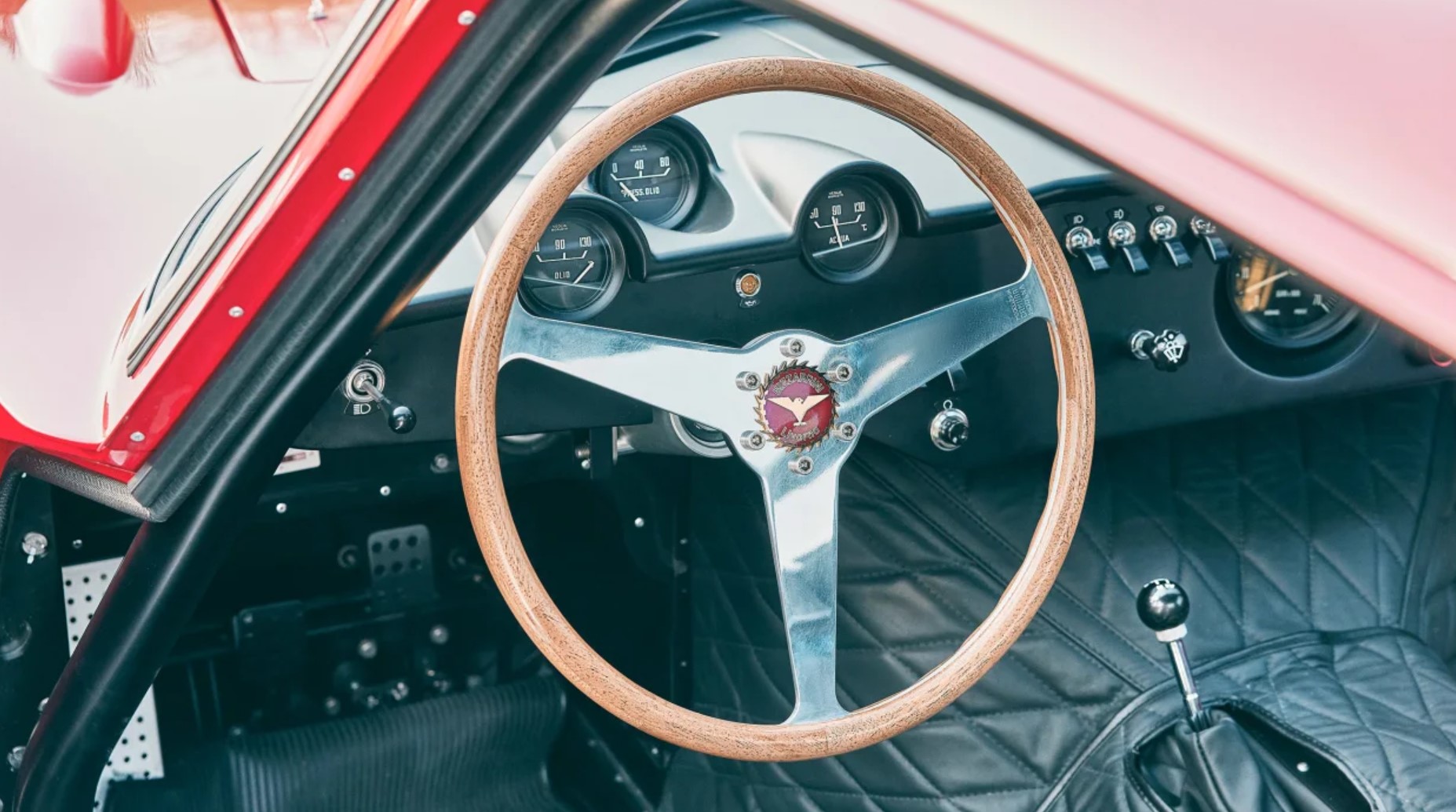 It's a stunning thing to behold, an astonishing confection of Italian design flair and American mechanical muscle. Despite the mass of all that bent-eight ironmongery, it still weighs less than 1200kg, providing a power-to-weight ratio similar to that of the brand new Porsche 911 GT3.
The car is so faithful to the original that all you have to do for it to meet official FIA historic racing regulations is ask RML to build the body out of glassfibre rather than carbonfibre.
You sit low, reclined and far back in the car and note that the major instruments are bizarrely in front of not you but your non-existent passenger.
The Chevy motor breathes through four Weber carburettors, just as it did in 1965, and confers this stunning Italian beauty with the voice of Motor City. It's a diva that just happens to sound like Janis Joplin. And it works.
Unsurprisingly, the Bizzarrini is ferociously rapid, but less easy to predict is just how together it feels. The BorgWarner four-speeder is a bit clunky on this very early prototype, but the chassis is stunning.
Most cars of this era spend their time slithering and sliding around, and great fun that is too, but the Bizz knows no such excess. It's defiantly neutral, with little understeer on entry to a corner and phenomenal traction at the exit. It inspires confidence, as does the strength of the motor and stunning build quality, the latter probably the way in which the car is at greatest variance to the original.
Bizzarrini says the new 5300 GT is just a taster of what's to come, but for now it's wonderful to see a great name return to the field of battle, and with such a faithful homage to what should have been known as one of the greatest road and racing cars of its era.
Andrew Frankel