BMW's latest iDrive system will feature updated touchscreens, enhanced voice control, and a 'content-driven' interface.
BMW has confirmed plans to introduce a ninth-generation version of its iDrive operating system in 2023, saying it will have updated touchscreen and voice-based functionality as well as a new "content-driven" interface that replaces the existing tile-based home screen with a 3D map-based layout.
Set to launch in the second-generation BMW X2 before being rolled out to other BMW models, the new iDrive 9.0 operating system forgoes the Linux-based software used by today's iDrive 8.0 for an all-new Android-based package that, BMW says, enables faster and more seamless operational capabilities.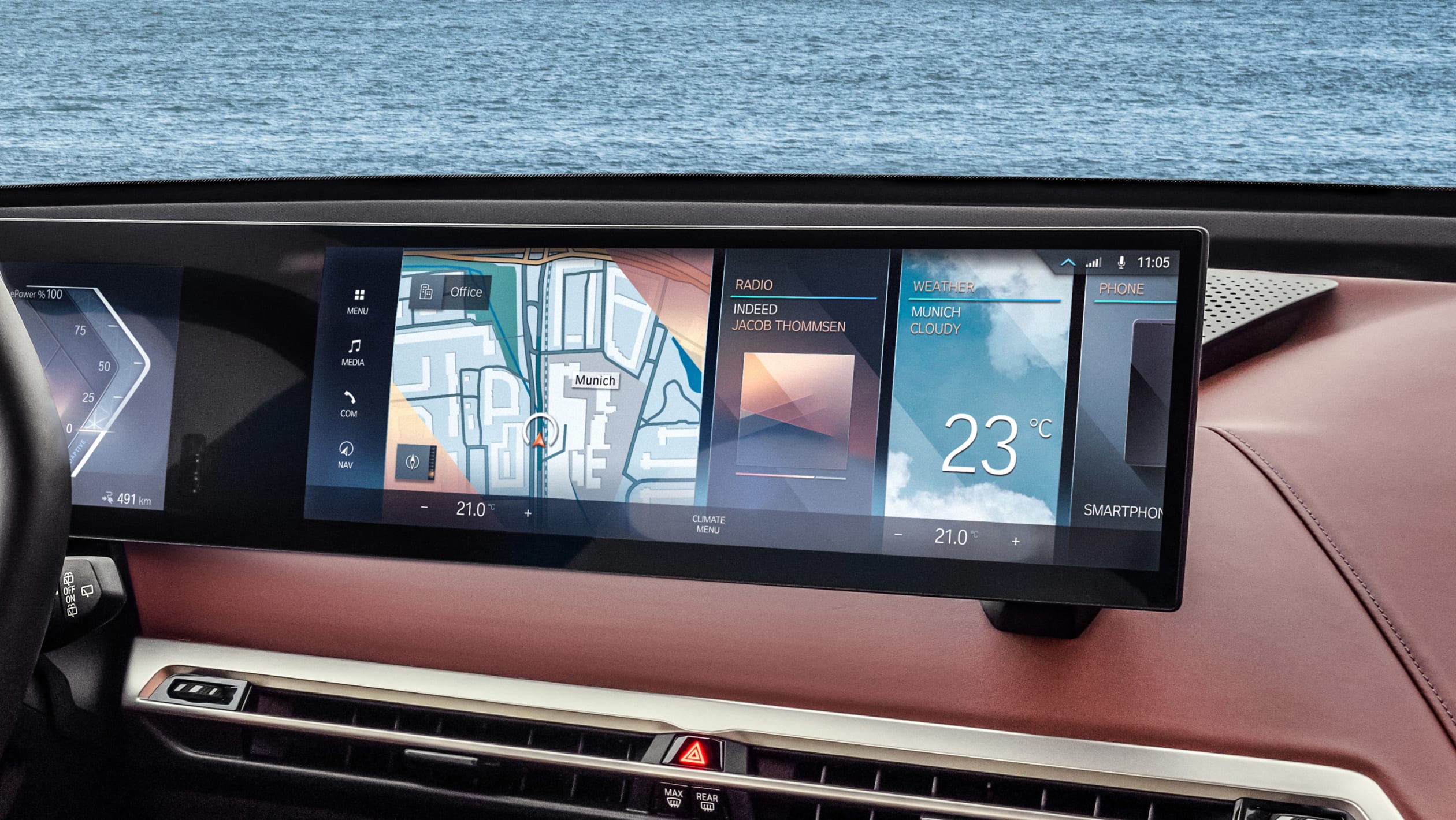 Further advances include a new app store function developed by BMW at its software centres in Germany, Portugal, the US, Brazil, Japan and China.
The new iDrive 9.0 operating system will also get 5G over-the-air (OTA) capability for faster internet searching and downloading of software updates, according to Christoph Grote, senior vice president of electronics and software at the BMW Group.
Other refinements centre around the digital air conditioning controls, which have been extensively reworked and simplified.
As well as in the new X2, iDrive 9.0 will also be introduced to the new BMW X1 and BMW 2 Series Active Tourer. Each model does away with the iDrive controller that has been part of every new BMW since 2001. However, Grote says it will continue to be a feature of other new upcoming BMW models.
Mini models set to launch in 2023, including the new hatchback and a production version of the Aceman, will also receive the new iDrive 9.0 system, albeit with a specific Mini interface, according to Grote.
Current BMW models are due to receive an update to the existing Linux-based iDrive 8.0 operating system. Dubbed iDrive 8.5, it is planned to launch in the upcoming i5 in 2023 before being introduced in the recently launched 7 Series and i7 via a planned OTA.
Grote says iDrive 8.5 will mimic the functionality and interface of the newer Android-based iDrive 9.0 operating system. However, it does without the new app store function.