BMW XM will rival the likes of the Lamborghini Urus with 550kW from an electrified V8.
BMW has revealed the all-new BMW XM. It follows an unusually busy time at the performance brand which recently revealed the M3 Touring (we drive it in January 2023), the new M4 CSL, and there's a new M2 just around the corner.
The new BMW XM is confirmed for Australia, priced from $297,900 before on-road costs, with the launch set for first half of 2023.
This big, five-seater, high drama/low subtlety SUV is only the second bespoke model to come from BMW M after the Giugiaro-designed M1 of 1978. It will launch with a plug-in hybrid powertrain with performance to rival the usual high-end SUV competitors and provides a glimpse into BMW M's future when it comes to powertrain, including what's in store for the next M5.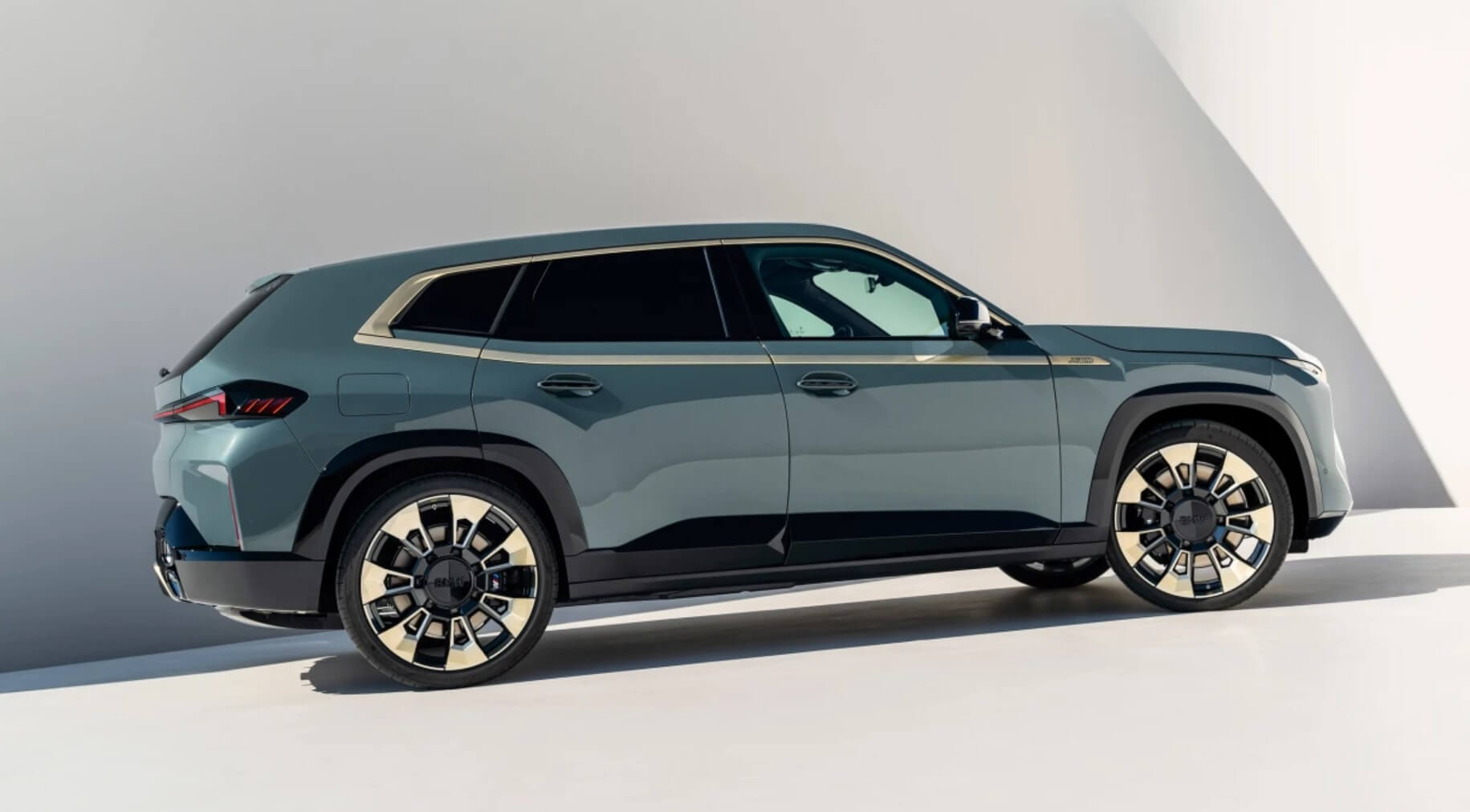 It's the first M car to feature a plug-in hybrid powertrain and consists of a further development of BMW's 4.4-litre twin-turbo V8. Peak power is rated at 480kW, torque at 800Nm, with a more potent version 550kW Label Red model scheduled for late 2023. On its own the V8 produces 360kW at 5400rpm and 650Nm between 1600-5000rpm, and while this is down on the M550i's 390kW peak, a number of internal upgrades including a stronger crankshaft, refined the hot-vee turbocharger layout and a new internal cooling system have been added to the XM's motor.
The hybrid element comes in the form of an electric motor mounted within the eight-speed gearbox producing 145kW and 280Nm of torque, powered by a 25.7kWh battery pack providing 80km of electric driving range on the WTLP rating. BMW quotes a peak charging speed of 7.4kW, which will replenish the battery pack from empty in around 4.5 hours.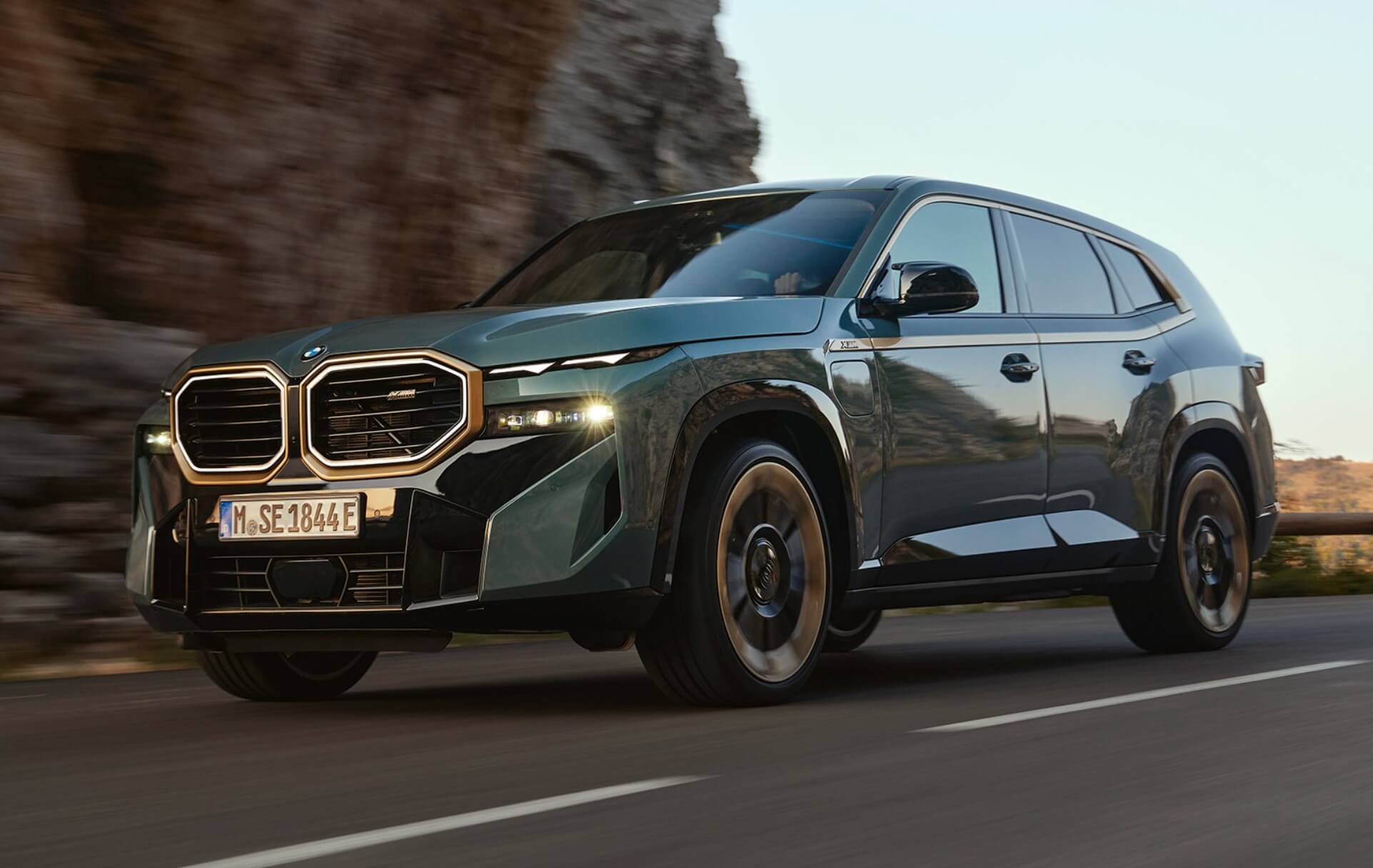 Power is sent via an adaptive xDrive all-wheel drive system, although there's no decoupling options for the front axle as per the M3, M4 and M5 xDrives, but the rear axle does includes BMW's M Sport differential with both power torque vectoring and locking capabilities. As a result there's claimed a 0-100km/h time of 4.3sec, 0-200km/h time of 14.3sec and a top speed of 250km/h, or 270km/h with the optional M Driver's pack.
Unlike many of its competitors the XM ignores air suspension in favour of a coil-spring setup. Paired to adaptive dampers and an active anti-roll system, the latter being a first for BMW M, the chassis hardware has been designed specifically for the XM, with forged aluminium upper arms for the double-wishbone front end and five-link setup sitting in a bespoke aluminium subframe at the rear. The aluminium wheel hubs are also new, and support a 275/45 R21 up front and 315/40 R21 at the rear wheel and tyre combination. Optional 22- and 23-inch options also available.
Another first for BMW M is rear-wheel steering despite being found in lesser BMWs for a generation or so now. BMW M's hoping the system will help the XM disguise its long wheelbase at low speed, while also assisting with high-speed stability.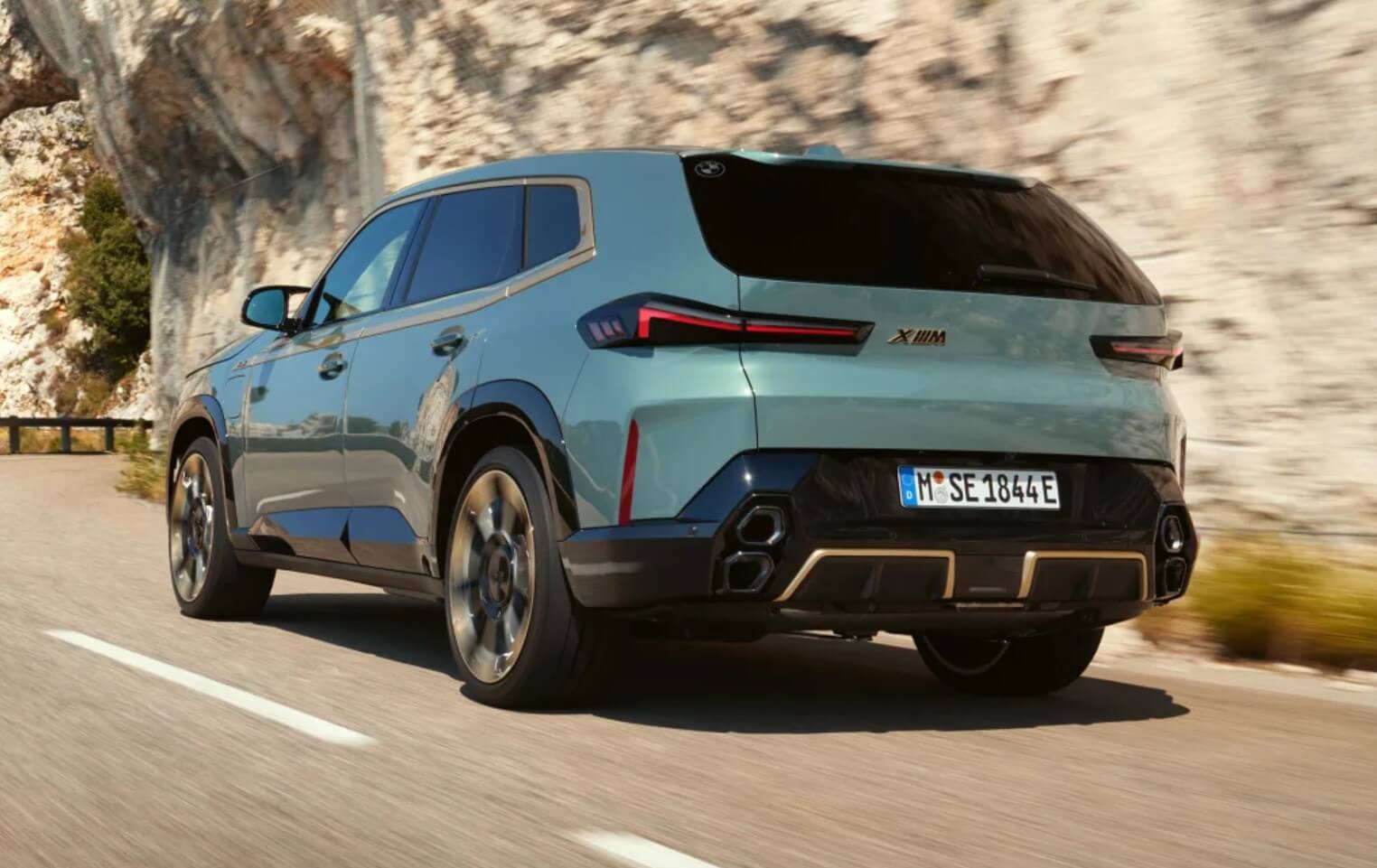 Constructed from a mix of X5 and X7 platform, the XM sits somewhere between the two in length at 5110mm, has the X7's 3105mm wheelbase and is similar in height to the X5 and is wider than both. Compared to a Lamborghini Urus or Aston Martin DBX, it's similar in all dimensions but height, towering over the pair. BMW hasn't revealed any weight figures.
You'll no doubt have already formed your own opinion about the XM's look, but the key points to make are relevant to its extreme proportions and extroverted detailing and a few references to BMW designs of the past, albeit rather vaguely.
Inside, BMW's taken all of its latest hardware and shaken it into a new look. The general layout is familiar, with its sharp curving digital interface and familiar buttons (the ones that remain, anyway). There's a new tact in terms of materials used inside with semi-aniline 'vintage' leathers accompanying the 'lounge-like' experience in the back which, thanks to the vast wheelbase, is positively huge. BMW's betting that this might be a different type of premium back-seat experience to the IMAX-on-wheels of the new 7-series, but given this is a bespoke high performance M model, it feels like an odd pivot.
Priced at $297,900 before on-road costs, the XM carries a big price for a BMW, but it's a car pitched at the Aston Martin DBX, Lamborghini Urus and Mercedes-AMG G63. The BMW XM will arrive in Australia next year.
Jordan Katsianis