A new Porsche 911K restomod by Tuthill's features carbonfibre body panels.
Porsche specialist Tuthill has revealed its own take on a 911 restomod, revealing a fresh perspective on the popular format that's led on the priorities of lightness and simplicity. Unlike some other tuning companies that use a 964-generation 911 and reverse its aesthetics to look older, Tuthill's first Gold 911K is based on an original, with a more conservative design and execution.
Starting with an underlying steel 911 chassis, Tuthill starts by removing most of the body panels, replacing them with carbonfibre units that are much closer to period units aesthetically than those seen on rivals like Singer. These include the roof, doors, rear quarter panels, front wings, front and rear bumpers, bonnet engine-lid, rear bulkhead and seat wells.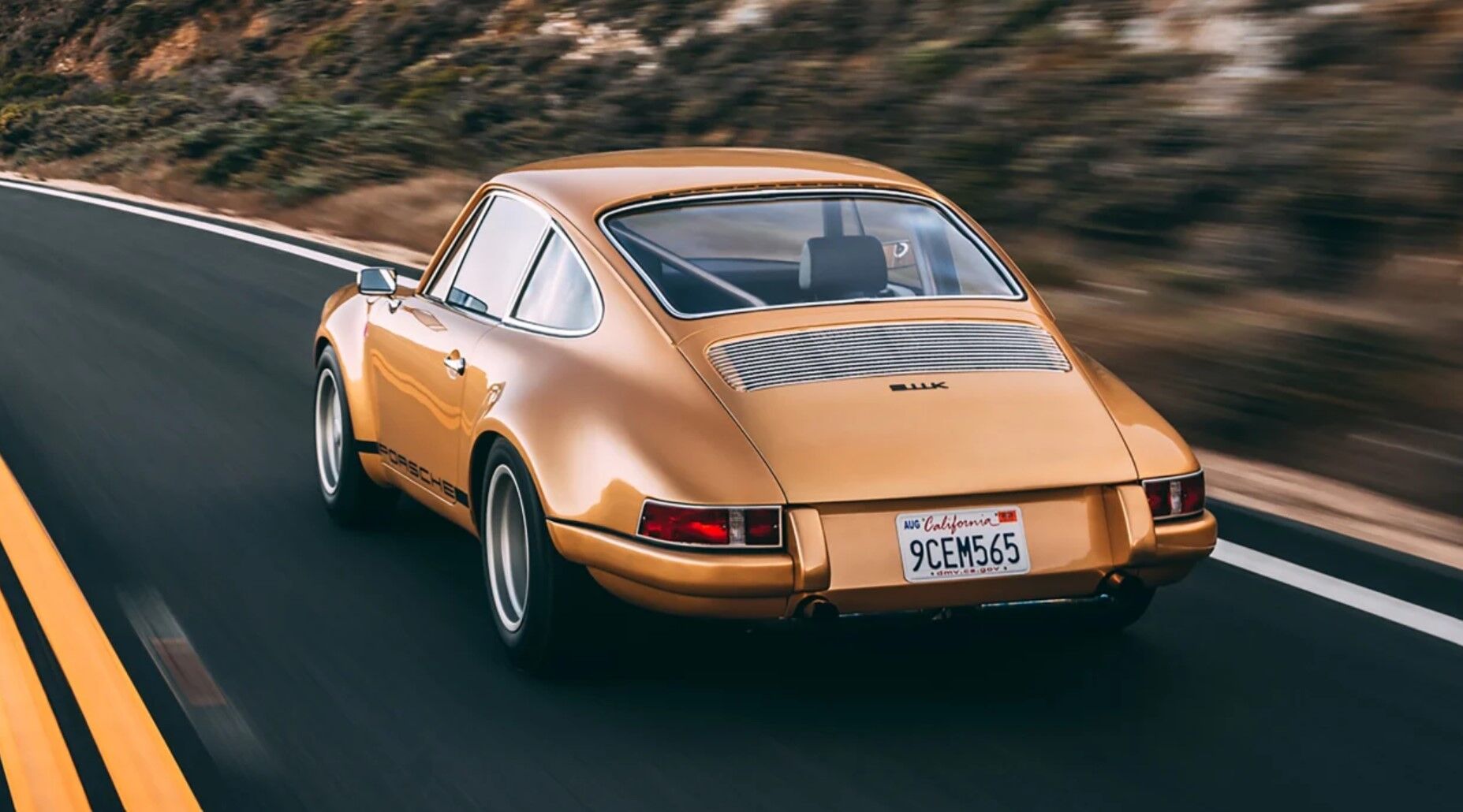 Under the largely carbon skin, Tuthill's turned to titanium for a couple of the chassis components, fitting lightweight titanium torsion bars and anti-roll bars to the car's underside, but the seats, dash, steering wheel and door cards are all back in the black stuff. It creates a minimalist, yet beautifully formed interior that's upholstered with lightweight fabrics to keep it from feeling too sparse. There's also a titanium rear half-cage and lightweight glass for the windows.
The result of all this extensive weight saving is a wet figure of just 850kg, a truly miniscule number that puts into context how bloated modern cars really are.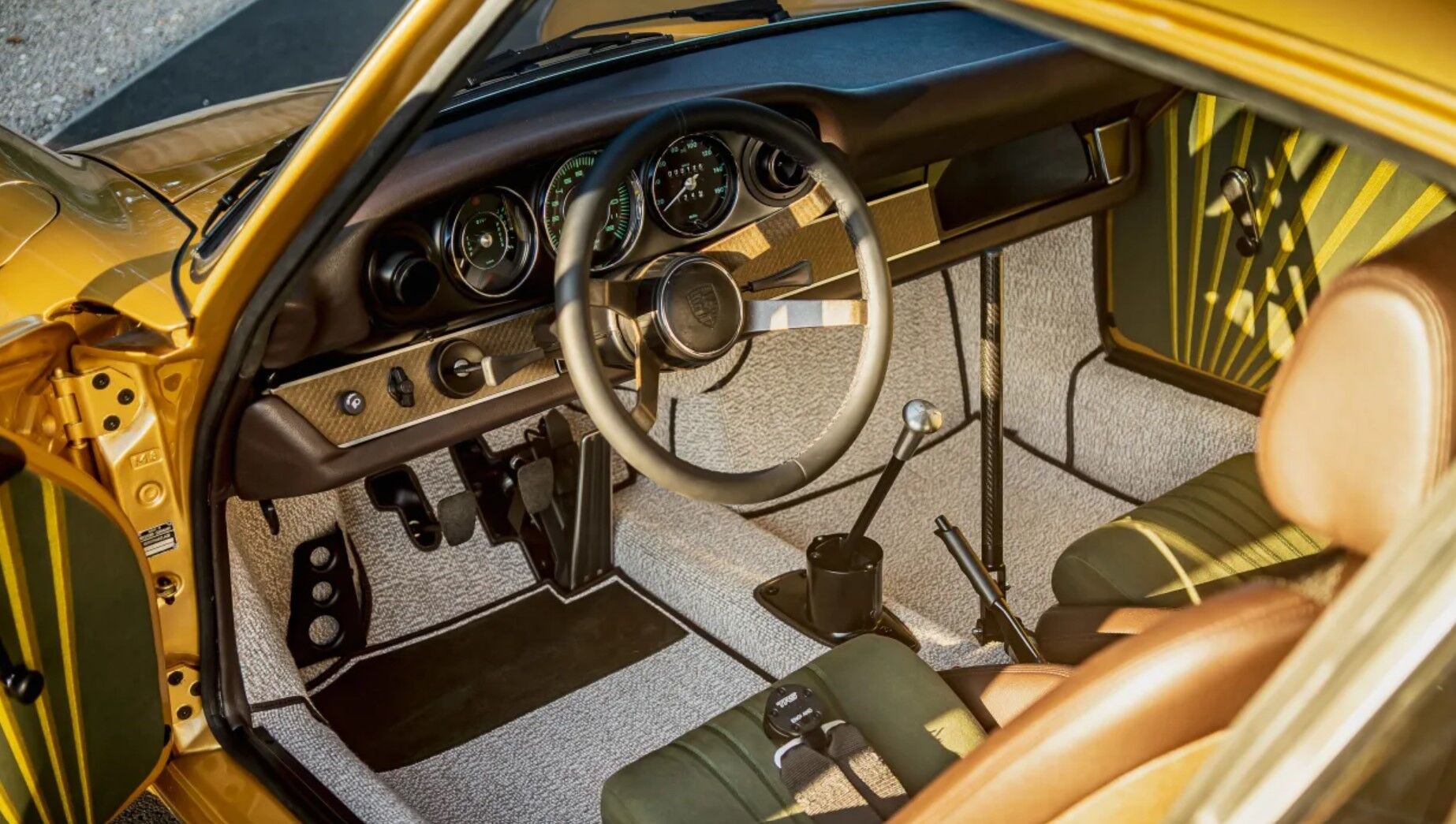 Of course motivating that lithe body is still the iconic flat-six engine, here having undergone a complete overhaul. The engine is a 3.1-litre short stroke four valve engine with an astonishing 11,000rpm redline. It's attached to a six-speed 915K manual transmission with a magnesium casing, and sits on a carbonfibre crossmember. Helping the motor breathe is a carbonfibre intake plenum, meanwhile Tuthill has fitted its competition pedal box, wiring harness and a bespoke oil tank. Tuthill hasn't revealed any final figures, but with so little weight to shift around, it won't need much to feel fast.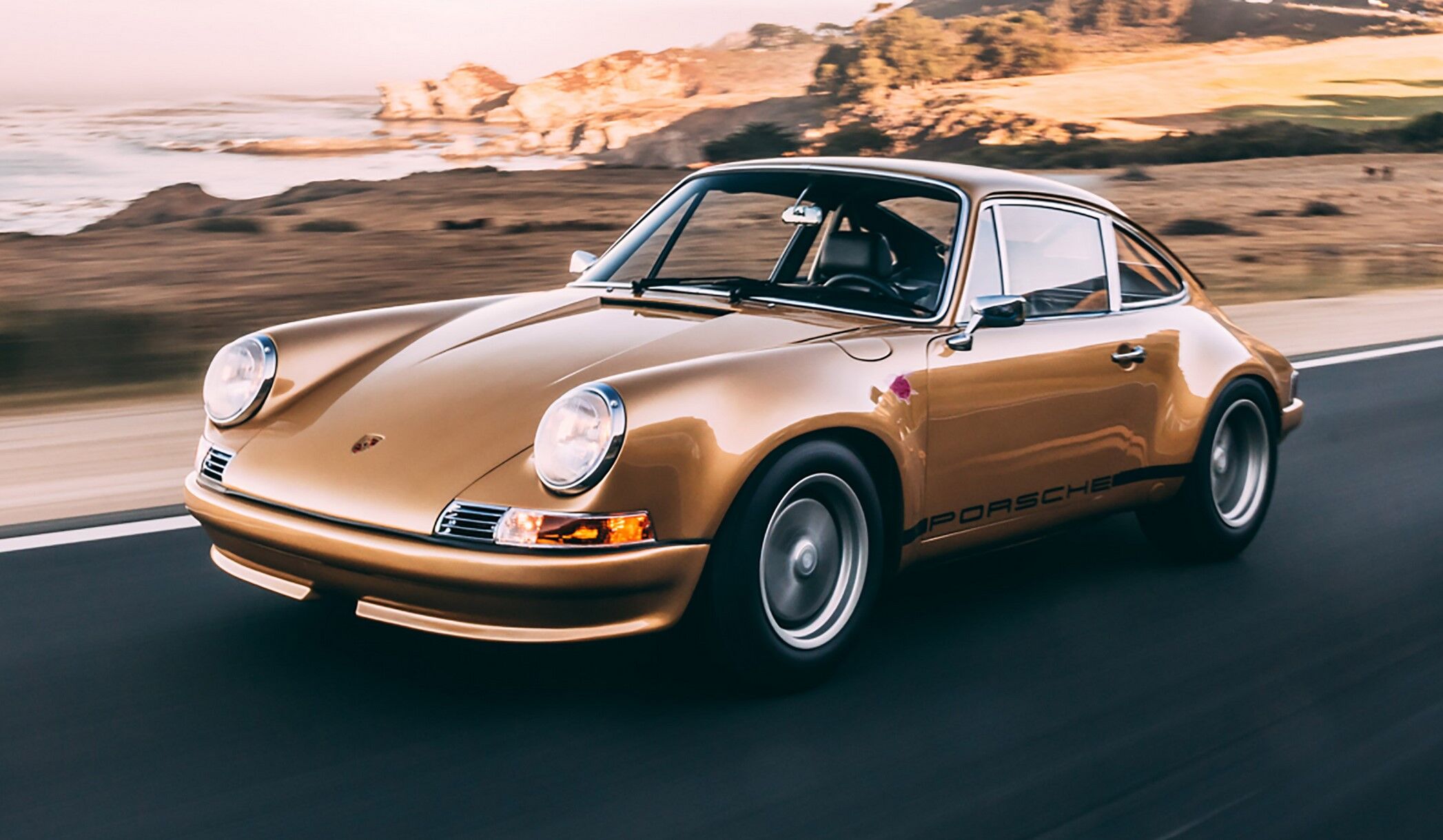 Given the very compact packaging of this early 911, the wheels are a relatively small set of 15-inch Fuchs design wheels, but reimagined in carbonfibre, with tiny carbon ceramic discs behind. Competition calipers and two-way adjustable dampers have been borrowed from its rally cars.
You'll probably agree that the result of all this is quite astounding numbers, but with a pedigree like Tuthill, it certainly appears to be a restomod 911 that appeals to us more than most. With this initial customer car completed, Tuthill has confirmed that it'll be just the first of a new series. Best start saving.

Jordan Katsianis