Ferrari opened the doors to VIP guests at its trackside Casa Ferrari hospitality suite this weekend, with a special appearance from F1 driver Charles Leclerc.
Guests and clients of Ferrari Australia were welcomed to the opening of Casa Ferrari last night for a cocktail party and a special appearance from Scuderia Ferrari F1 driver, Charles Leclerc.
The Monégasque F1 driver with race wins under his belt gave a welcome speech to the event which was hosted in a three-level luxury hospitality suite that has expansive views over the Albert Park circuit.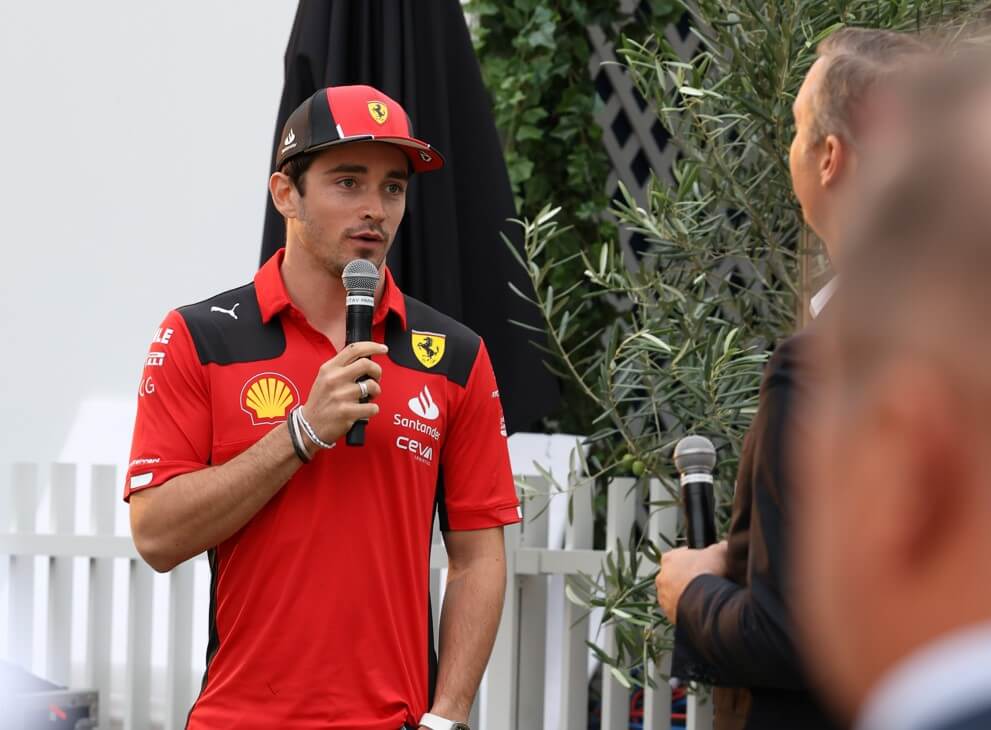 Built to offer world-class trackside hospitality for guests all throughout race weekend in Melbourne at this year's Australian Grand Prix, Casa Ferrari combines its sweeping views of the track with premium cuisine and drinks served over all three days of action. Alongside food and beverage hospitality is entertainment and a racing simulator on location for those who want to get a more hands-on experience of driving the track.
Bigger and better than last year, guests were welcomed to a cocktail evening to celebrate the beginning of the AGP beside another special guest with the Italian brand's latest model on display, the Purosangue.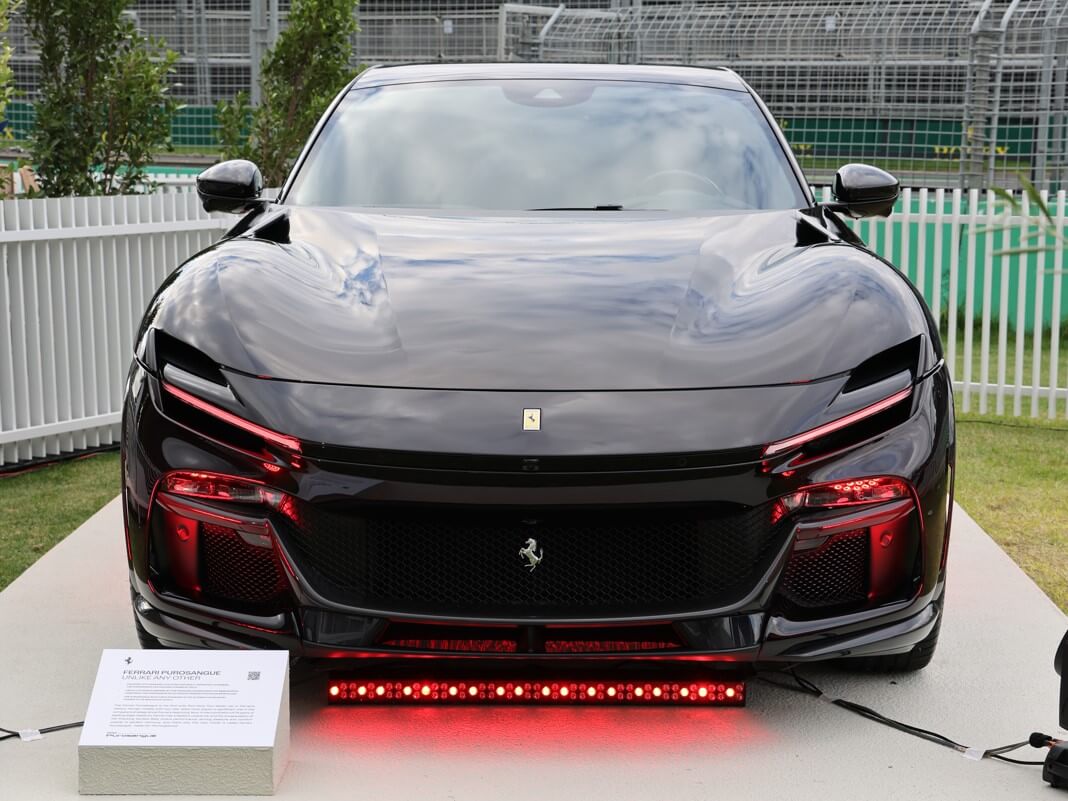 The Purosangue is the car Ferrari says removes the final barrier for those unable to find the Ferrari that suits their needs, although very much an accompaniment to a collection rather than a replacement for one of its existing models – and the model is already sold out with Austrlaian customer deliveries to commence this year.