Citroen's off-road Ami Buggy has sold out in 20 minutes, but the French brand is considering expanding markets.
Citroen's tiny Ami quadricycle gained some off-road inspiration this year and the Ami Buggy has proved hugely popular with all 50 units selling out in under 20 minutes. While it was offered for sale only in France the limited edition Ami Buggy could still come to other markets at a later date, although it won't be available in Australia.
Based on the even tougher looking My Ami Buggy Concept revealed late last year, the production version retains several elements of the one-off show car. Though its stance and ride height revert to mirror those of the regular Ami.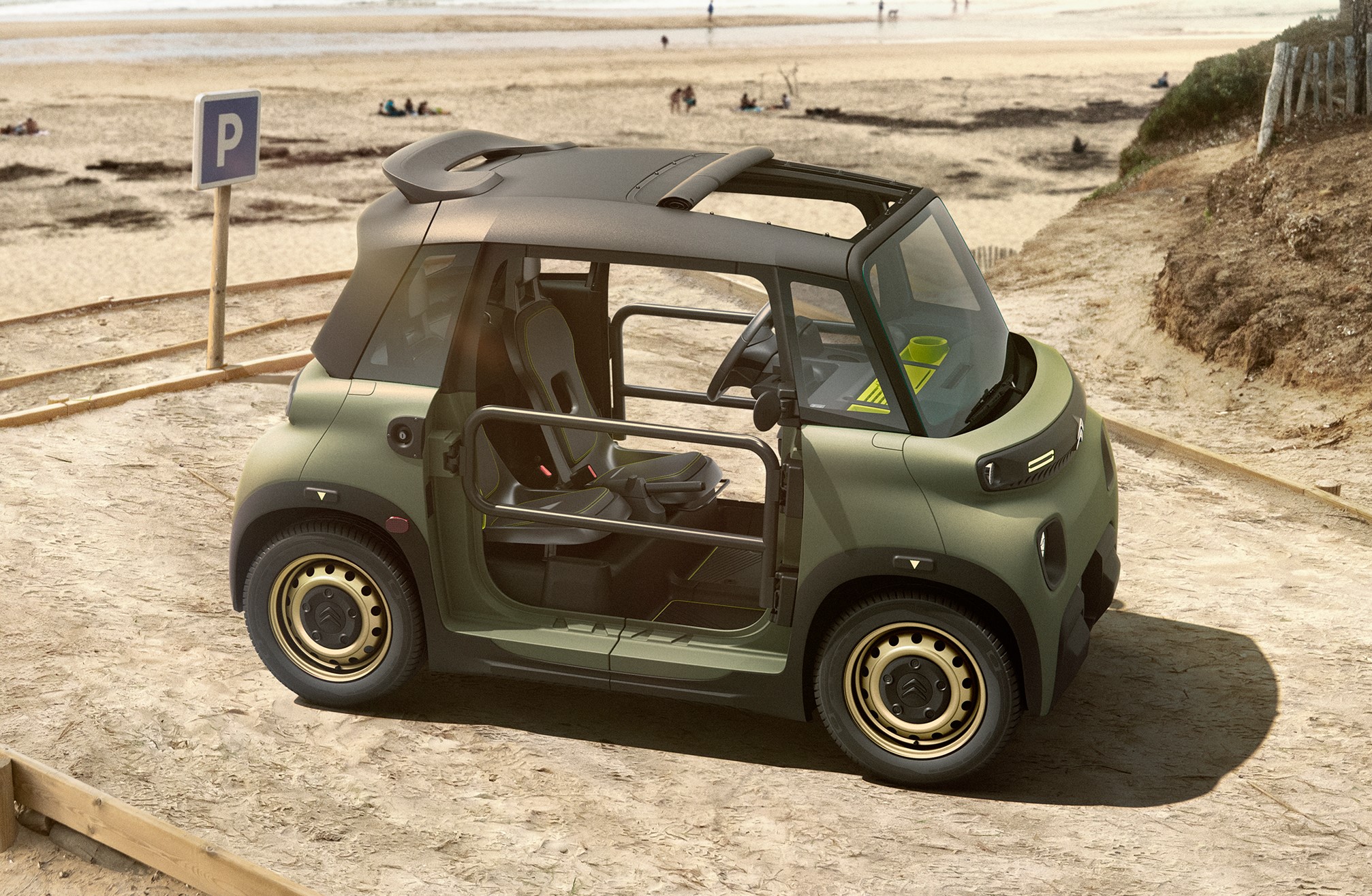 The most obvious visual cue that you're looking at the Buggy version is the removal of the Ami's doors, in favour of metal tubing. A detachable soft-top also features – a nod to the Citroen Mehari – which can be rolled up and stored behind the two seats. The chunky off-road tyres of the concept version have been replaced though, with new 14-inch steel wheels finished in gold taking their place.
The production version does without a front bullbar and protective grilles for the lights, but the My Ami Buggy features extended black plastic wheel arches and black tinted front and rear protective skid plates.
The concept's strong yellow interior scheme has been toned down, but many exterior and interior yellow touches remain, and the seats are trimmed in black material with contrasting yellow stitching.
No technical details or prices have been announced, but the model almost certainly uses the same powertrain as the regular Ami, utilising a 5.5kWh battery for a maximum range of 74km on a full charge, and a top speed of 45km/h.
James Brodie