MAT will build 25 copies of its New Stratos, each cannibalising an F430. 2022 regulations allow road car bodies to sit on a standard chassis – which may be good news for old favourites.
Think of cucumber sandwiches, croquet and boater hats. Firmly established on the British social calendar, Salon Privé is the automotive equivalent of the Henley Regatta. And having been postponed due to the pandemic this year, it will be held at Oxfordshire's Blenheim Palace at the end of September (the organisers seem pretty sure of that).
Salon Privé is a motor show like no other. Here, they do things properly. Instead of burger vans and beer, there are lobsters washed down with champagne, and everything stops at 4pm for tea, complete with scones and cream.
In this very-well-heeled atmosphere, you wouldn't have thought that rally cars would be particularly welcome (even if Blenheim Palace did regularly host stages of the RAC Rally until 1997). But there are exceptions, and Salon Privé this year will host a breathtaking reincarnation of what to many people is the most beautiful rally challenger ever made.
The Lancia Stratos, in its iconic Alitalia colours, lives again thanks to Italian firm MAT, which is headed by Paolo Garella. This former Pininfarina designer is a car creator and motorsport fan whose self-declared mission is to make dreams come true. For most Lancia aficionados, he has already succeeded.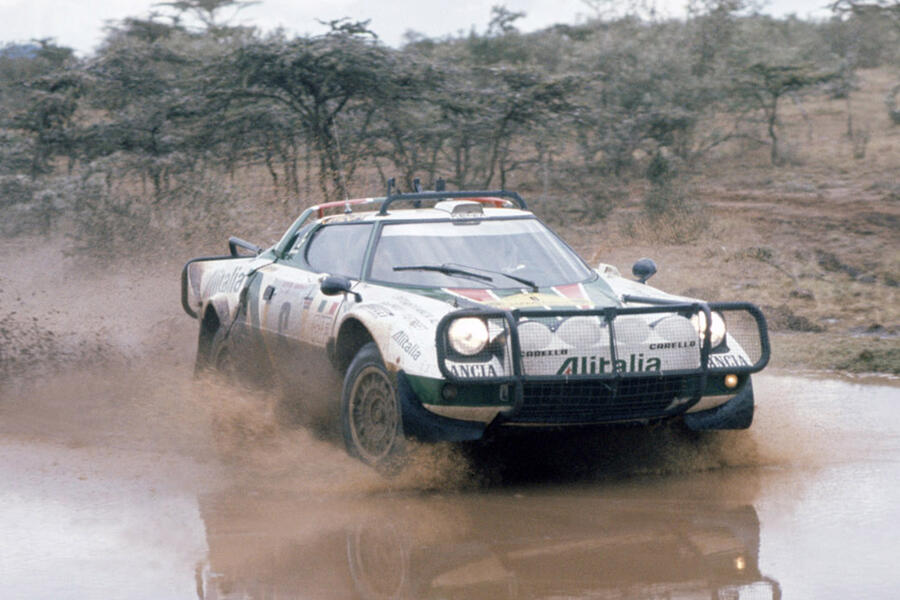 For a number of years, MAT has been working on a project to make a brand-new version of the Stratos, based on a shortened Ferrari 430 Scuderia chassis, and now the limited-edition supercar is finally on sale. This is the first time that the MAT New Stratos (which was initially blocked by Ferrari) will be seen and it will cost you north of $900,000 to buy. That's a lot of money, yes, but it's bargain-basement by Salon Privé standards.
Here's what we're thinking. Under the new WRC rules that will come into force for 2022, manufacturers can essentially homologate a bodyshell to sit on top of a standard WRC spaceframe chassis – and that body can come from any road car on sale (within certain limits), even if it needs to be reproportioned to fit.
What this means, in short, is that it's technically possible for cars such as the New Stratos to be reborn on the world's rally stages if anyone believes in it enough to invest in a homologation process. Just imagine seeing 'MAT New Stratos WRC' on the 2022 entry list…
It's a pipe dream, of course, and the likelihood of it actually happening may be right up there with that of Sandro Munari getting back behind the wheel to become the 2022 world champion. But we should put the idea out there. Because thanks to people like Garella, seemingly extravagant fantasies can become reality.
Anthony Peacock