Dutch firm Donkervoort is marking its founder's 70th birthday with a special version of its D8 GTO sports car.
Called the JD70 after founder Joop Donkervoort, it is claimed to be the first production road car able to exceed 2G of lateral acceleration (cornering force) on its standard road tyres. It's an evolution of the D8 GTO sports car that was released in 2011.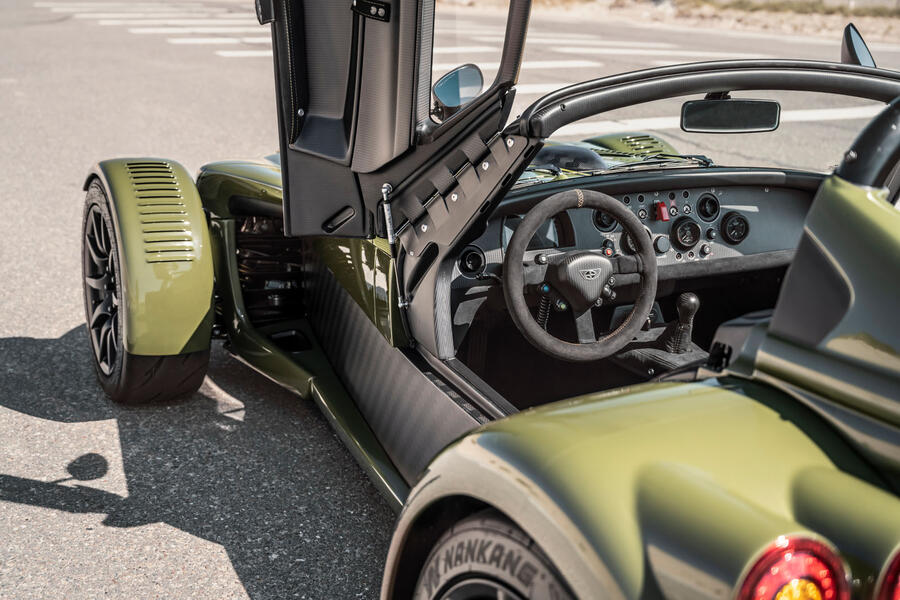 The D8 GTO JD70 is powered by a 310kW version of Audi Sport's 2.5-litre five-cylinder turbocharged engine, making it the maker's most powerful model yet. That's fitted in a car with a kerbweight of less than 700kg – down to 680kg depending on equipment specified – and puts power through a five-speed manual gearbox.
The result is a 0-100km/h time of 2.7sec and 0-200km/h in 7.7sec. Donkervoort claims the JD70 can hit 1.02g during straight-line acceleration. The top speed is pegged at 180km/h.
The super-high weight is achieved using bodywork made almost entirely (95%) from carbonfibre. The chassis is a tubular steel ladder frame with added carbon, to boost strength, and aluminium to further reduce weight. Three-way adjustable Intrax dampers sit at each corner, as do specialist Tarox brakes with six-piston callipers at the front.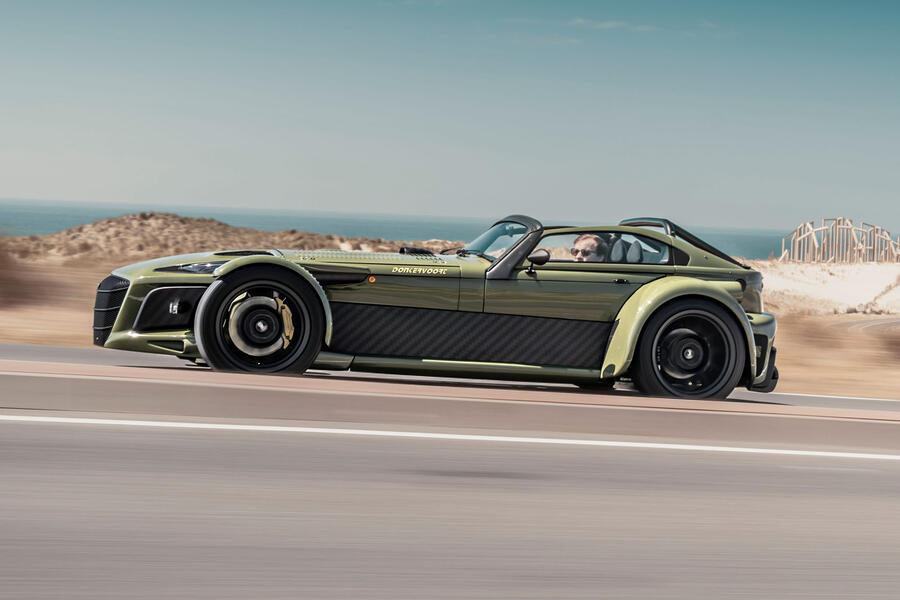 The front wings feature a louvred design that enhances air flow for an improved top speed, while a redesigned front end, prominent rear diffuser and 'cycle-wing' wheel covers help to generate 80kg of downforce at the rear, and 50kg at the front. Also unique to the JD70 is a new side exit exhaust system that also enables it to pass EU6D-Temp emissions tests.
Despite the hardcore specs, the brand is keen to point out this has been "developed with both the road and the racetrack in mind". It's the first Donkervoort ever fitted with electric power steering, with race-spec adjustable assistance to maintain "traditional steering intimacy". Variable traction control is also fitted.
Just 70 examples of the JD70 will be produced at a cost of £141,677 each in the UK, roughly AUD$258,000. Over half of these are claimed to have been sold already as pre-orders opened late last year.
Lawrence Allan