Domagoj Dukec has come under attack for his reinvention of BMW's design, but he will keep fighting for his ideas in the electric era
"It's very authentic for BMW to do bold statements," Domagoj Dukec says with the confident grin of someone who knows that he isn't dealing in hyperbole.
In this case, we're talking about the i Vision Circular, the radical concept car that showcases how BMW will apply 'circular economy' principles to future production machines. But the head of BMW Design could also be talking about much of his recent work, from the ever-growing range of SUVs to the ever-growing kidney grilles.
While it's often divisive, Dukec has chosen to go for bold over bland. And that philosophy should stand BMW in good stead as the car industry undergoes a generational transformation through electrification, digitalisation and sustainability. For a car designer, that must be a huge but very exciting challenge.
"You can't choose in which epoch you're a designer, but it's very interesting to be one in a time when the car industry is facing such major challenges, where you don't even know if it will survive," says Dukec. "You can use your creativity to offer more, to offer new experiences of mobility."
The changes in the car industry go beyond the switch to EVs, which BMW has embraced with the likes of the iX3 and i4. Those cars are essentially electric versions of combustion-engined BMW models; for the third phase of its electrification strategy from 2025, BMW is taking a "radically new" approach, including a commitment to sustainability, new software and a new flexible platform that can underpin a huge range of cars.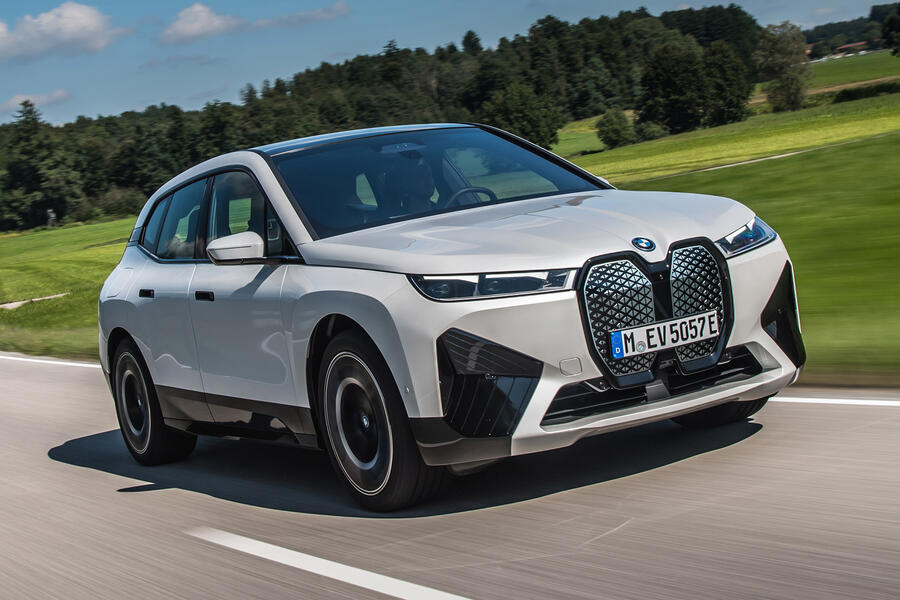 Company boss Oliver Zipse has named the new phase of models Neue Klasse (new class), reviving the name of the hugely popular line of 1960s models that transformed the fortunes of the Munich firm.
Before you get too excited about retro designs, Dukec insists that the only backward-looking thing about the Neue Klasse is the title. "We don't make a homage to Neue Klasse," he says."But we're a company who defined a new [market] segment and new product that was very relevant in the 1960s, combining elegance and dynamism in a way nobody else had before."
While BMW has yet to preview any of its new Neue Klasse designs, the i Vision Circular that was revealed at the Munich motor show recently does hint at the philosophy that will underpin it. It put a major focus on sustainability, using entirely recycled or recyclable materials and reducing styling elements such as chrome details. Dukec says that those principles will be applied to BMW's future models.
"Neue Klasse will stand for electrification, digitalisation and sustainability," he explains. "We're asking: 'How can we make a car that's sustainable and intelligent and do more with less?' This is something that's very authentic to BMW.
"As designers, it's about rethinking and reducing. It's how we treat materials – not using chrome, creating materials to use less leather. For us, electrification alone isn't the sustainable path it is for others. They think they make electric cars and there, work done. But the problem is bigger."
Dukec says that his design team has embraced the challenge of making more sustainable cars with conviction because "they're completely convinced that this is the right thing" to do.
He adds: "Designers are very responsible in their private lives, so they were always fighting, going: 'I'm working in the car industry producing cars but at home I'm eating no meat.' So our differentiator is to make a green car that isn't greenwashing. We really believe luxury for our customers will be that they want consumption that's really sustainable."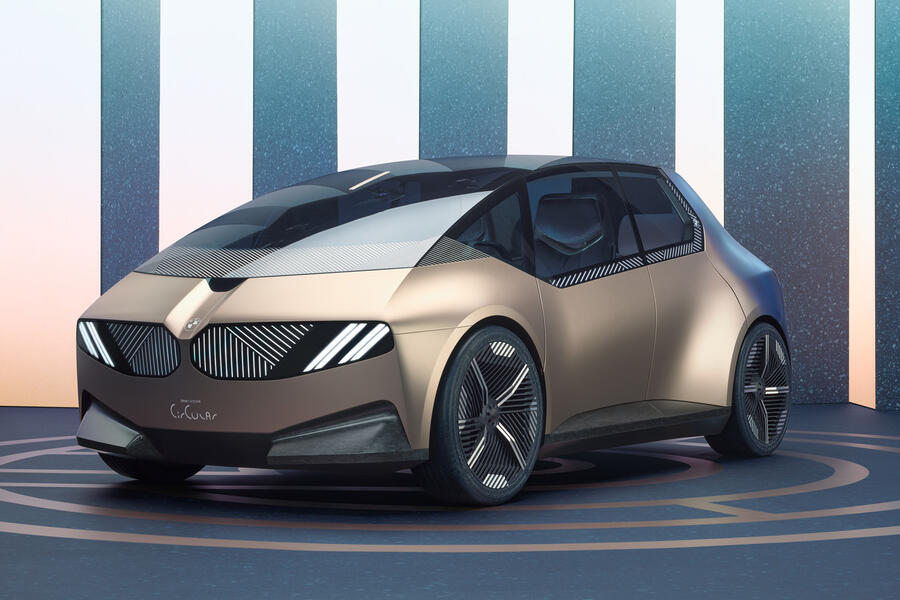 The challenge for Dukec is to find materials and design processes that allow for future BMW models to be as bold and meaningful in terms of construction as they are in terms of styling.
"We must be bold and meaningful," he says. "You can do bold through many tricks. Everybody knows how to make a car attractive, but if it's not meaningful, it's empty."
The i Vision Circular also hints at how the shape of cars could change to meet new use cases in the future. Will Neue Klasse cars still be similar shapes to today's BMWs?
"There's a reason why BMW, the Neue Klasse, is a very typical three-box silhouette. That's the case for every car we're doing today. The 2 Series Coupé is the best example: we have a rear-wheel- drive proportion but we treat it as a three-box. There are no other cars like it in the segment.
"So the three-box is something we strongly believe in, and in the Neue Klasse there will be some products [like this]. But of course we also do SUVs, and there is a need for SUVs in the future.
"The silhouette in the future will be something like the kidney grille today, where we make sure it's the original but not retro. It has to be BMW."
So while BMW's future design will change radically, there will still be room for the kidney grilles, the Hofmeister kinks and other iconic elements. They will just be interpreted differently.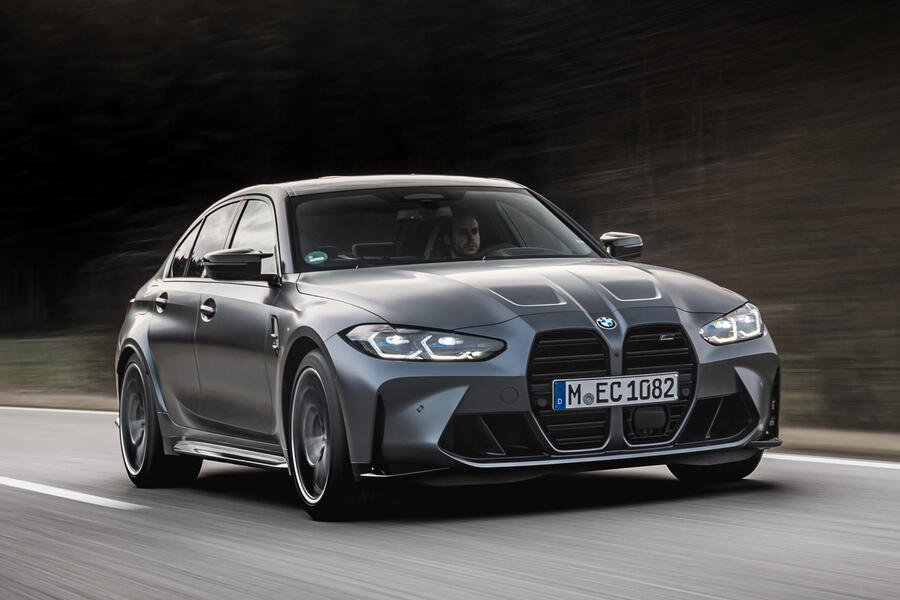 "In the past few years, there has been a lot of discussion about our kidney," says Dukec, "but it's important we bring future customer generations and fans together. Fans aren't always customers, but we want customers to become fans.
"You can't just design to keep your icons alive: you have to create new ones. Why is the Neue Klasse iconic? Why do people love the Hofmeister kink? Because they were innovative.
"We're very concerned about this, but it's something you can't always explain to fans. They love what they see and they want to have it forever – but you can create new icons when you do something that has never been done before. The i3 is an icon. Iconic is not always beautiful, it's about something new. People ask when we will do a new M1, but doing that wouldn't be very innovative; it would just be making something that was at one time something strong."
That philosophy is best seen in Dukec's oft-criticised kidneys. On EVs such as the i4 and iX, the grille has been turned into a panel housing the various sensors and systems today's cars require. "It means the icon becomes intelligent, so it becomes more meaningful," says Dukec.
More meaningful – but still bold. And so while BMW's design will change significantly in the future, that approach won't be changing at all.
James Attwood