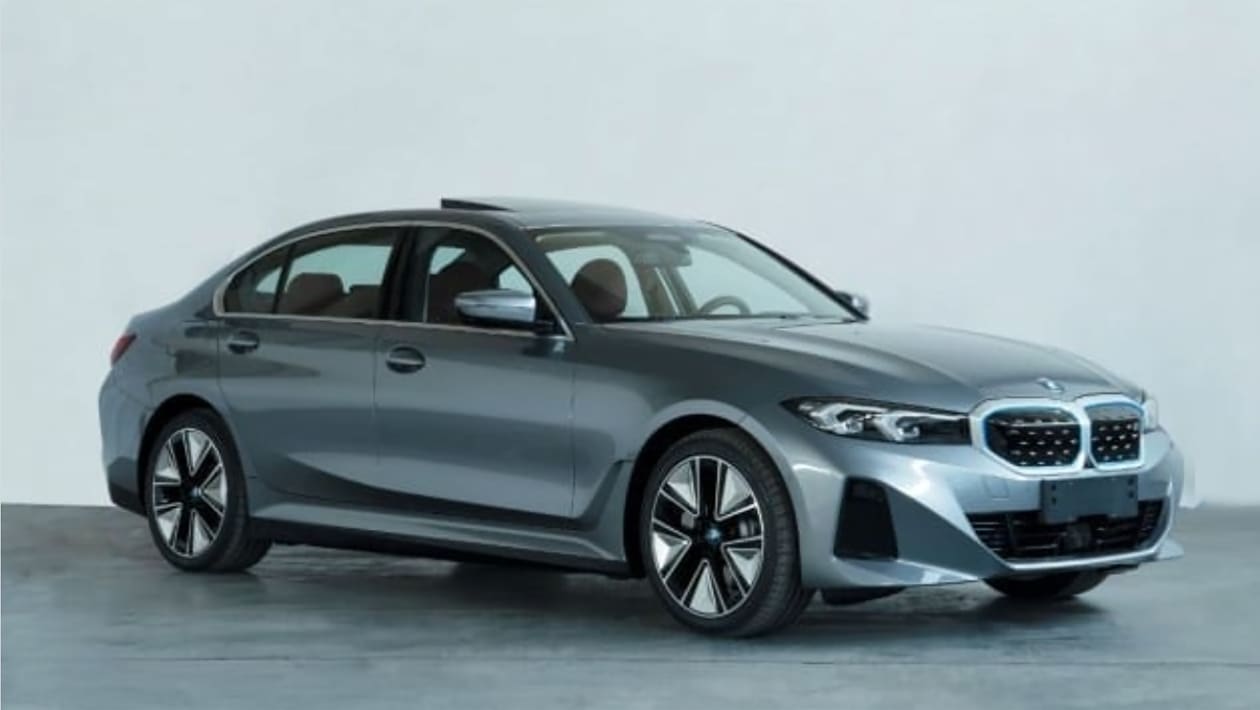 Images of the upcoming pure-electric BMW 3 Series have been leaked from the Chinese patent office ahead of the EV's intended launch event in 2022.
When the electric 3 Series goes on sale next year, it'll become a new rival for the Tesla Model 3. It could adopt the 'i3' name from the brand's electric hatchback (which may not be replaced directly), but this remains to be confirmed.
BMW originally submitted these undisguised pictures to the Chinese patent office as part of the verification process for the country's intellectual property register, but they've now worked through the government body's defences and into the public eye.
Cosmetic revisions over the standard 3 Series are fairly minimal. Up front, there's a blanked- off radiator grille and a new bumper, with similarly narrow side intakes to the iX3 SUV. The rear end has also been tweaked, with the addition of a new diffuser that does away with the standard car's exhaust outlets.
The electric 3 Series also has slightly deeper side skirts, which help to hide the underfloor battery pack powering the car's new electric powertrain. And, to eke the maximum amount of range from the system, there's a set of aerodynamically efficient alloy wheels.
BMW hasn't yet disclosed what's powering the electric 3 Series, but we expect it'll feature the same electric motor and battery pack as the i4 four-door coupe. Both cars are based on BMW's modular CLAR architecture, so the electric technology from the i4 should just bolt right in.
Currently, the i4 is available with a choice of two powertrain options, called eDrive40 and M50, both of which are powered by the same 81kWh battery pack. The former option uses a 250kW electric motor mounted on the rear axle, which offers a 0–100km/h time of 5.7 seconds and a top speed of 190km/h.
The high-performance i4 M50 gets an extra electric motor on the front axle, which bumps power up to 400kW and adds four-wheel drive. As a result, the car's 0–100km/h time drops to 3.9 seconds, while top speed increases to 225km/h.
In terms of driving range, the eDrive40 variant can cover 590 kilometres between charges, while the M50 can manage 509 kilometres. All of these performance and range figures should also be comparable across the i4 and the electric 3 Series on account of their similar sizes and weights.
Luke Wilkinson