Company is attempting to raise AUD$45m on the bond market to fit out Welsh factory
TVR has outlined a bold 18-month plan to reboot its activities and bring its Griffith sports car to production in 2022 by raising new funds in the bond market and pressing ahead to fit out its new assembly facility in Wales.
The revitalised firm, whose principal directors, chairman Les Edgar and operations chief John Chasey, were joined last year by a new CEO, Jim Berriman, is now in the throes of raising AUD$44.55 million on the Dublin bond market – Europe's largest. The bosses calculate that by the time TVR starts building cars, it will have spent around AUD$80 million on the project.
TVR already holds orders worth around AUD$72 million for the 320km/h Griffith, which was revealed at the Goodwood Revival in 2017. The company says it continues to enjoy the support of an "amazingly passionate" body of around 500 potential owners who each contributed holding deposits of between AUD$4,500 and $10,000 more than two years ago to join the waiting list for the first batch of Launch Edition cars, which are priced at around AUD$160,000.
"It's no secret that this project has turned out to be tougher than we expected and has taken longer," Edgar told Automotive Daily's exclusive partner Autocar. "But we're all still completely dedicated to building a sustainable sports car business. Many of the delays have been caused by problems beyond our control."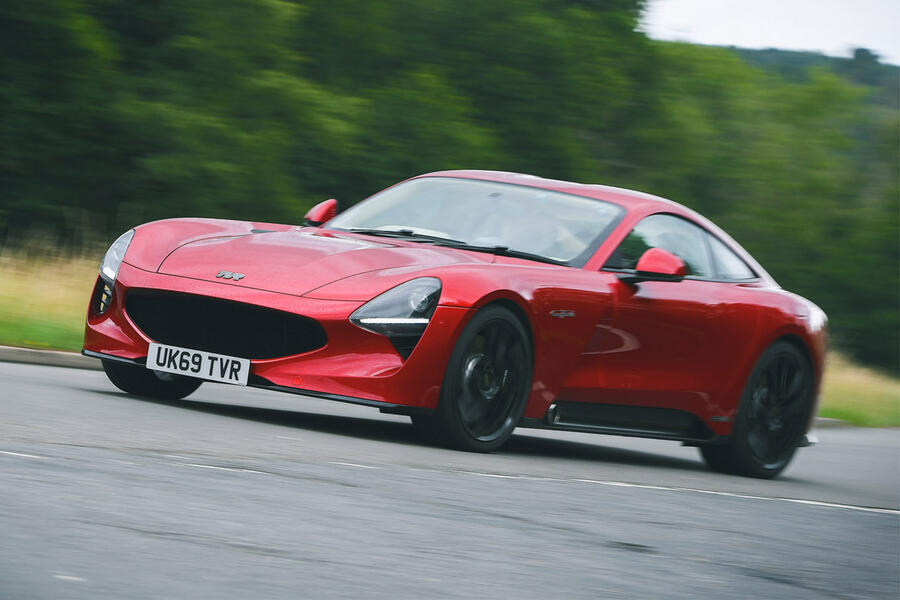 Edgar cited the example of an unforeseen European Union requirement fo rthe Welsh government to offer the factory-fitting to builders across Europe, which resulted in an 18-month delay.
The contract has now been let to a local company, which has issued a detailed schedule of works and is ready to go. But another delay has been the understandable preoccupation with Covid-19 of the Welsh government – which is a 3% stakeholder in TVR's project and the provider of a AUD$3.56 million loan.
TVR bosses are necessarily diplomatic about their situation but are clearly hoping that TVR's role in sustaining Welsh car making – and helping to support existing component suppliers in a disadvantaged area – will take on new significance.
"We now have much more certainty about this project," said Berriman, an experienced automotive industry executive engineer who cut his teeth at Land Rover before working on the Goodwood-built Rolls-Royce range. "We have a Griffith prototype that's in great shape and works well, but now the real work starts.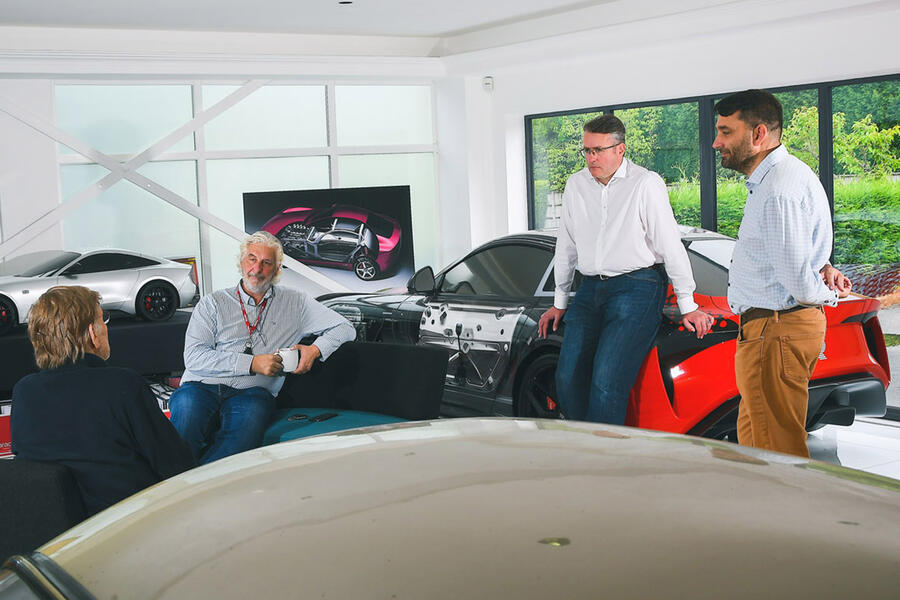 "Now we have to productionise the car and achieve EC Small Series Type Approval, which allows us to build 1000 examples of each model type a year. That gives us pretty good production head room, especially as we have an entry strategy to the US that allows another 325 cars a year.
"But we've got some chunky engineering to do, like ABS calibration, emissions testing, building prototypes for crash-testing and taking the car through homologation, which is where the new investment comes in."
The TVR trio believe equipping the factory for production should be relatively straightforward, because the iStream assembly process was developed by Gordon Murray, who also designed the car. The process requires little on-site tooling and can be handled by semi-skilled workers. Major components, such as the tubular steel chassis with its bonded-in composite strengthening panels, come from external suppliers.
Once Ebbw Vale is in full swing and making 2000-plus Griffiths per year, TVR expects to employ around 200 people – a major boost for an area of the country that's officially categorised as disadvantaged.
TVR's bosses say the Griffith Launch Edition will be very well equipped so as to simplify the assembly process. "We'll be offering a car with a natural value of around AUD$225,000 if you judge it against, say, the Aston Martin Vantage" said Edgar. "But given TVR's background, we shouldn't try to command prices beyond AUD$180,000 from the start."
Once production is under way, TVR will follow a Porsche-style business model by offering Griffith derivatives, perhaps a plusher GT with extra soundproofing and luxurious trim, plus a lighter, faster and noisier Sport version.
The Ford Mustang that provides the Griffith's 5.0-litre V8 engine (via Cosworth, which fits a dry sump) is already available in 522kW-plus supercharged form, and this is a path that TVR is very likely to follow. More than 50% of TVRs were Ford-powered from the brand's foundation in 1946 to its end of production in 2006.
For now, TVR's assertion about engine power is to keep repeating the fact that the Griffith Launch Edition will have a power-to-weight ratio exceeding 300kW per tonne – enough to push it to a 320km/h top speed with acceleration to match. Since the whole car will weigh around 1300kg, the V8 will need to produce around 375kW – a relatively gentle tweak of the Mustang Bullitt's 358kW.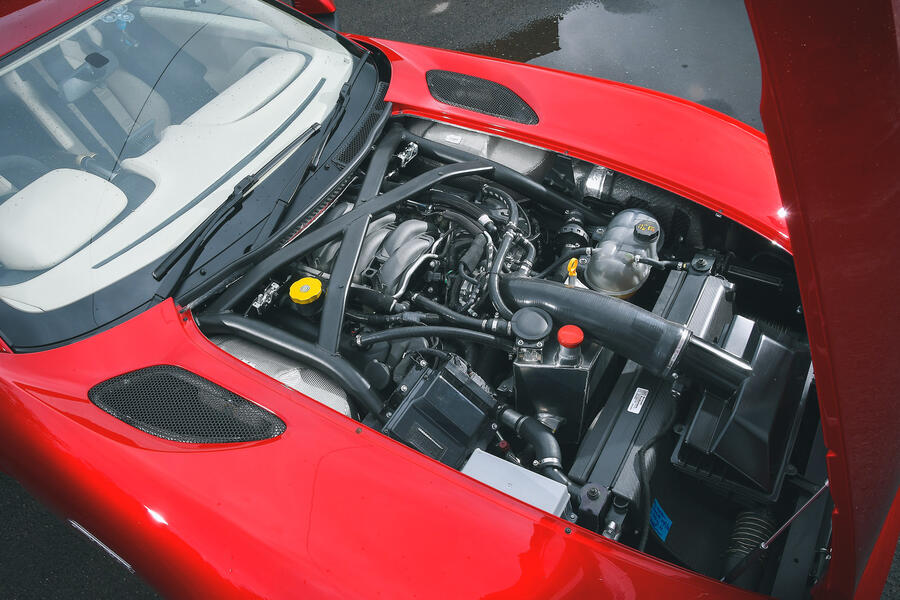 Such gentle massaging of the power and torque looks easy, given the fact that Ford-supplied 'crate engines' are often fitted with purpose-built electronics by an accredited supplier, the former Roush Engineering, now a division of Belgian company CMB Tech.
"We're delighted to be using Ford components," said Berriman. "Ford are willing partners and we're enjoying rekindling an old relationship. Besides, it's hard to beat Ford components for reliability and cost. We believe investors will see our alliance with them as a bonus, and that the link will help our residual values and insurance rating."
Steve Cropley