The proposed partnership calls for the sharing of intellectual property and electric vehicle technology as well as the establishment of an Advanced Automotive Innovation Centre based in the German state of Lower Saxony for the development and production of battery cells and battery packs.
The Lamborghini development centre envisioned by Quantum Group AG would also develop software and autonomous driving technology as well as 'green' materials, including e-fuels and hydrogen.
In a deal that would see the Italian car maker cut loose from its German parent company of the past 23 years, the Quantum Group SE says it would retain the existing Automobili Lamborghini management. Its purchase offer also includes job assurances for existing Lamborghini employees for a period of up to five years. It also suggests up to 850 new jobs would be created through the establishment of the German-based innovation centre.
The business plan outlined by the Anglo-Swiss consortium in the letter of intent provides for an "upscaling" in volume and what is described as "an EV solution" for Lamborghini by 2025.
Audi purchased Automobili Lamborghini from Megatech, an Indonesian company jointly owned by Hutomo Mandla Putra, the youngest son of the country's then president, Suharto, in 1998 for a claimed US$110 million.
Earlier indications suggested the Volkswagen Group was interested in selling Lamborghini, but an Audi spokesperson contacted by Automotive Daily in relation to this latest development said: "Lamborghini is not for sale".
Diess, who previously told Automotive Daily the costs of developing successors to today's Lamborghini models, including the Aventador, were running beyond budget, suggested it might be rolled into a "legal structure" with Italian-based Volkswagen Group controlled companies, Ducati and ItalDesign.
However, a proposed sale of Lamborghini was officially denied by the German car giant following a Volkswagen Group supervisory board meeting in December 2020, where it was decided the day-to-day operations of Lamborghini would remain under the control of Audi, together with those of Bentley.
Shortly before, the Volkswagen Group appointed Bugatti president Stephan Winkelmann as CEO of Automobili Lamborghini – a position he had held between 2005 and 2016 before moving to head of Audi Sport.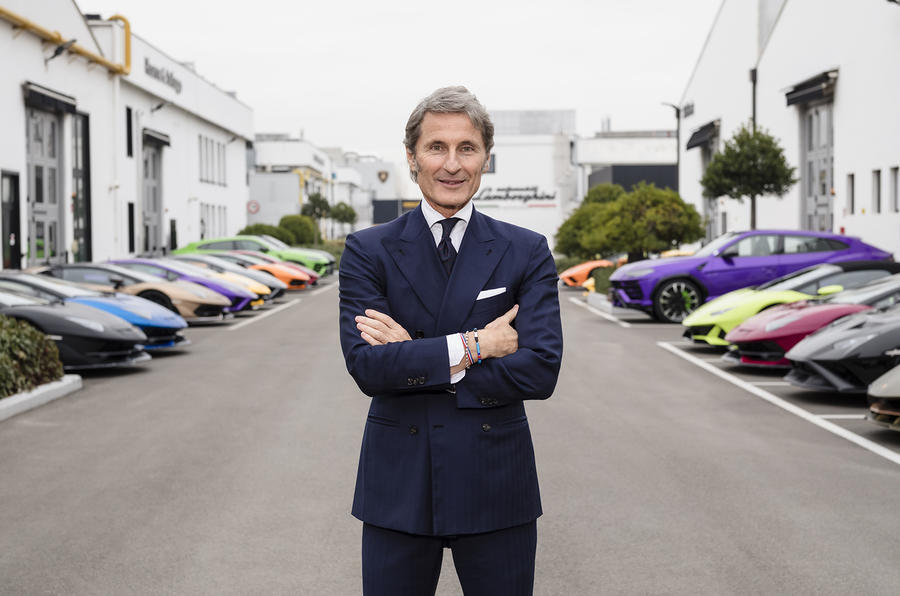 Lamborghini recorded 7430 sales in 2020, a decline of cars on its record annual sales of 8205 in 2019. Despite the drop, largely attributed to a 70-day shutdown at its Sant'Agata factory in Italy due to the COVID pandemic, profits increased to an unspecified record on revenues of €1.61 billion (AUD$2.54 billion).