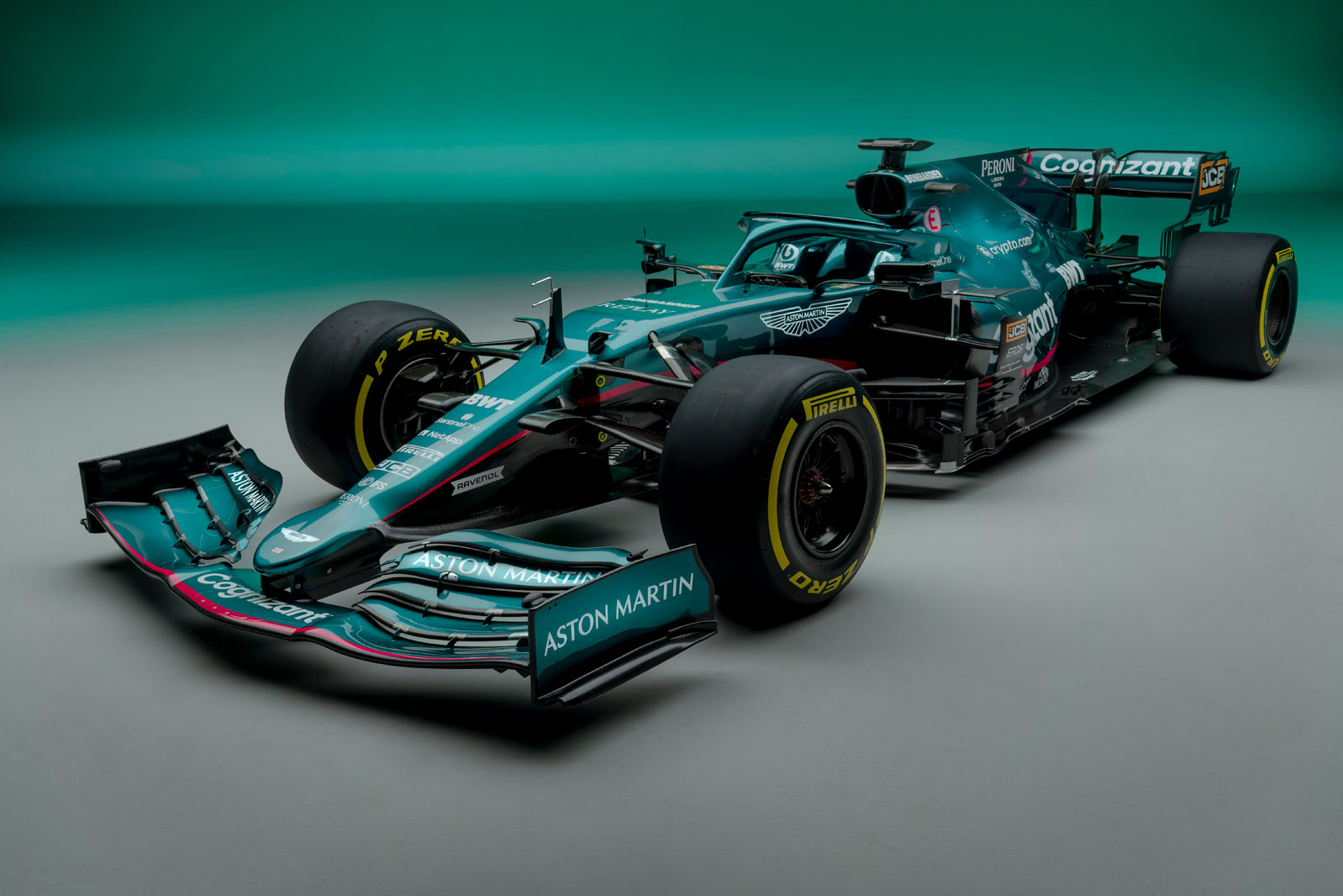 Even after all the hype, there was still something a touch surreal about seeing Aston Martin's British Racing Green Formula 1 machines in action. Even though it has dabbled with sponsorship of the Red Bull team in recent years, when you think of Aston Martin in motorsport you tend to think of sports cars, not single-seaters.
It also feels something of an odd fit given Aston's struggles in recent years, and particularly in light of the ample publicity the firm is able to generate from its James Bond links and GT racing programme, probably at a fraction of the cost of running two cars in F1's upper midfield.
So why is Aston Martin in F1? Because it represents what Aston Martin wants to be: a British Ferrari. That isn't exactly a secret. It's a line chairman Lawrence Stroll has been enthusiastically voicing since he took control of the company last year.
Obviously, the key to that is moving the brand upmarket, launching road cars that are more desirable and exclusive and command higher premiums. But entering F1 is basically Aston parking its high-powered single-seater tanks on Ferrari's lawn, a statement of intent that the whole ethos of the British firm is changing.
Of course, it doesn't hurt that Stroll has owned an F1 team since he bought the assets of the collapsed Force India squad in 2018, in part to ensure son Lance could continue to race. The Racing Point name that was quickly adopted had no heritage or equity behind it. Rebranding the team as Aston Martin helps gain attention, publicity and potentially higher-value sponsorship.
It all makes perfect sense, then. Well, possibly: Ford's attempt to push Jaguar as its premium brand through F1 in the early 2000s didn't exactly go well. But, if done well, Aston Martin can use F1 as a powerful tool to really push its transformation. You'll know it has succeeded when those green cars stop looking surreal.
James Attwood