Ford confirms it will offer the Bronco in other markets outside the USA – but not Australia yet.
Ford is expanding the markets the Bronco is offered in by offering it in Europe next year – but only in left-hand-drive markets. Ford has announced that the reborn off-roader will be available in "strictly limited numbers" in selected European countries, including the likes of Germany and France, from late 2023.
Reintroduced in 2020 after a 25-year absence, the Bronco has proved hugely popular with American buyers. Indeed, it is believed that the limited supply to Europe is directly due to consistently high demand within the car's home market. Ford has not issued any specific details on the specs and prices of the versions that will be offered in Europe – or revealed whether the more potent Bronco Raptor will feature in the range.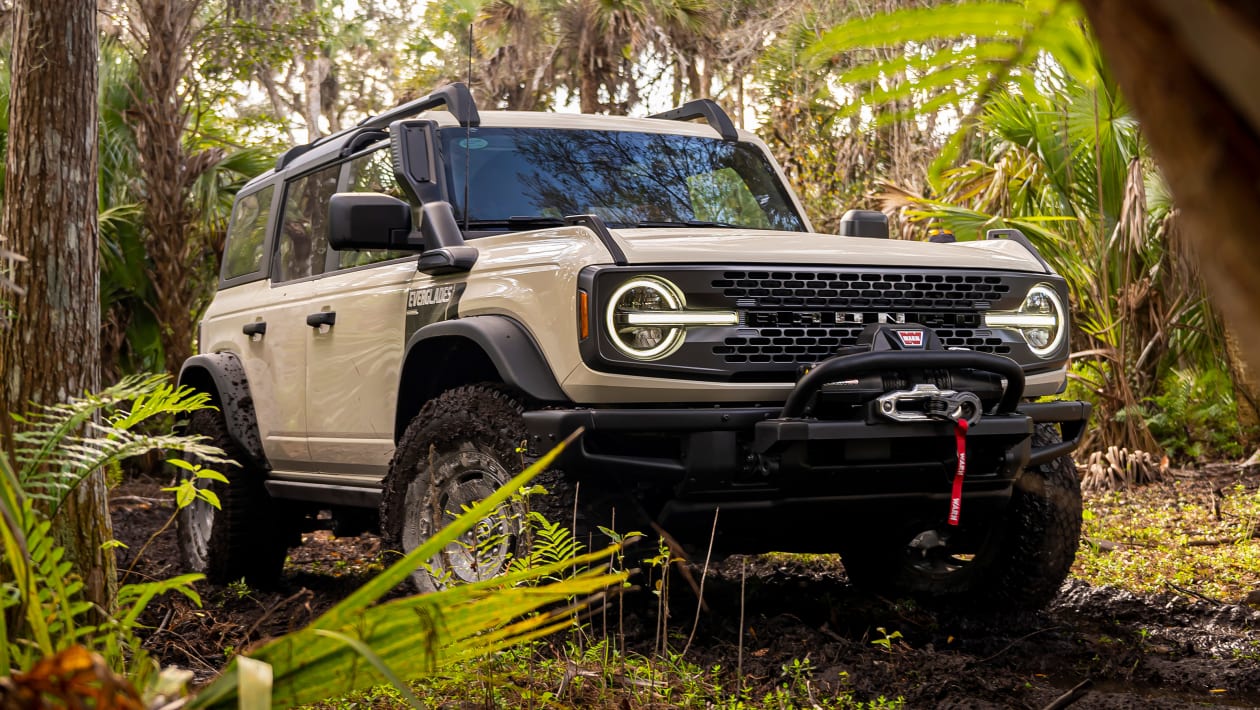 The decision fits with comments made last year to Automotive Daily by Ford's global boss Jim Farley, who said he was "waiting for Ford of Europe to make up its mind" on importing the Bronco. However, while Broncos are available in Australia through third-party importers, there are no current plans for right-hand-drive production, let alone official Australian sales.
In the United States, the Bronco is available with a choice of two turbocharged petrol engines. The entry-level model is powered by a 2.3-litre four-cylinder unit with 200kW and 420Nm of torque, while the flagship variant features a 2.7-litre six-cylinder powertrain with 230kW and 542Nm of torque.
Ford has also hinted that an all-electric full-size SUV that uses the Bronco as a starting point could be on the way. A Bronco Raptor, powered by a 295kW 3.0-litre V6, has already been introduced.
The Bronco starts from around $30,000 (AUD$43,000) in the US including taxes, although most buyers will spend much more, with myriad optional extras and option packs available.
John McIlroy