Ford unveils Mustang Dark Horse with a late-2023 arrival in Australia, and other track-focused versions are on the way.
The new Mustang will receive a more powerful 'Dark Horse' variant and this is what it'll look like when it reaches Australian showrooms late next year. Ford has given the Dark Horse a more aggressive exterior which provides a hint towards the more powerful V8 engine under the bonnet.
Ford says the Mustang Dark Horse is the "most exhilarating and fun-to-drive Mustang ever". Jim Farley, CEO of Ford Motor Company, also spoke on the Dark Horse variant, saying it's "a track-capable Mustang that puts a new level of performance, styling and American engineering in the hands of everyday customers who still want the thrill and excitement of a V8 sports car."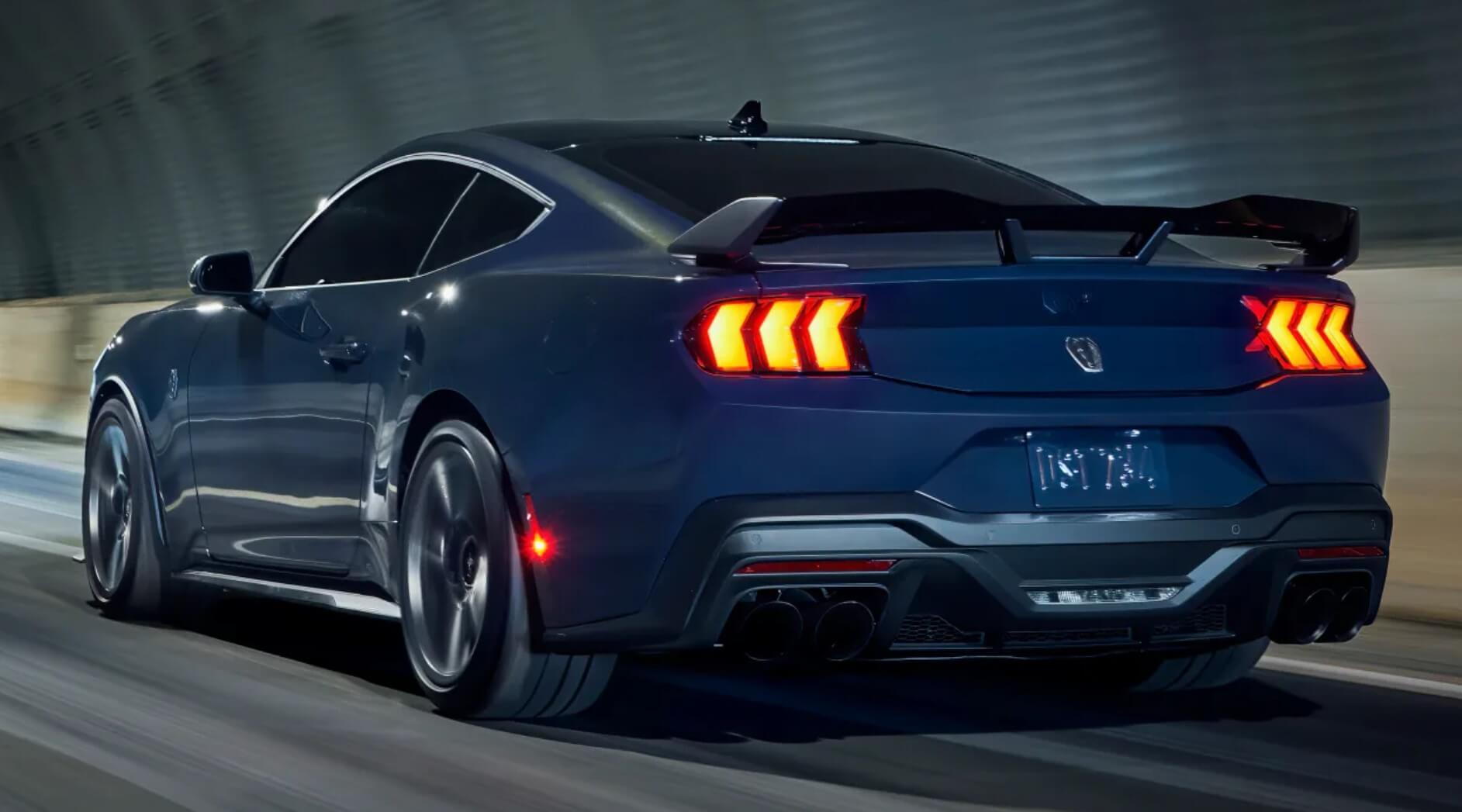 The V8 is the same naturally-aspirated Coyote unit found in the regular Mustang, although Ford claims it delivers 373kW (power figures for the regular car haven't been revealed yet). To help achieve the extra power, the engine features tuned piston connecting rods, dual throttle-body intake designs, a lighter radiator and more powerful cooling fans.
Performance tweaks aren't limited to the engine, however, with Brembo brakes taken from the Ford Performance package included as standard (cooled by extra NACA ducts) and a strut tower brace and K-brace to tighten the steering response. Like the standard Mustang, the Dark Horse receives MagneRide shocks and Pirelli P-Zero tyres.
A choice of gearboxes are available for the Dark Horse model: a six-speed manual transmission utilising a unique oil cooler, or a ten-speed automatic transmission which can be operated by the column-mounted paddle shifters.
There are plenty of exterior differences to mark out the regular Mustang from this track-focused model. The LED headlights are darkened and the grille has a gloss black finish with trapezoidal shaped 'nostrils' either side. There's also a larger lip spoiler at the front, along with lower side skirts and optional carbon-fibre wheels. A fixed rear wing, more aggressive diffuser and darker quad-exhaust tips complete the dramatic look.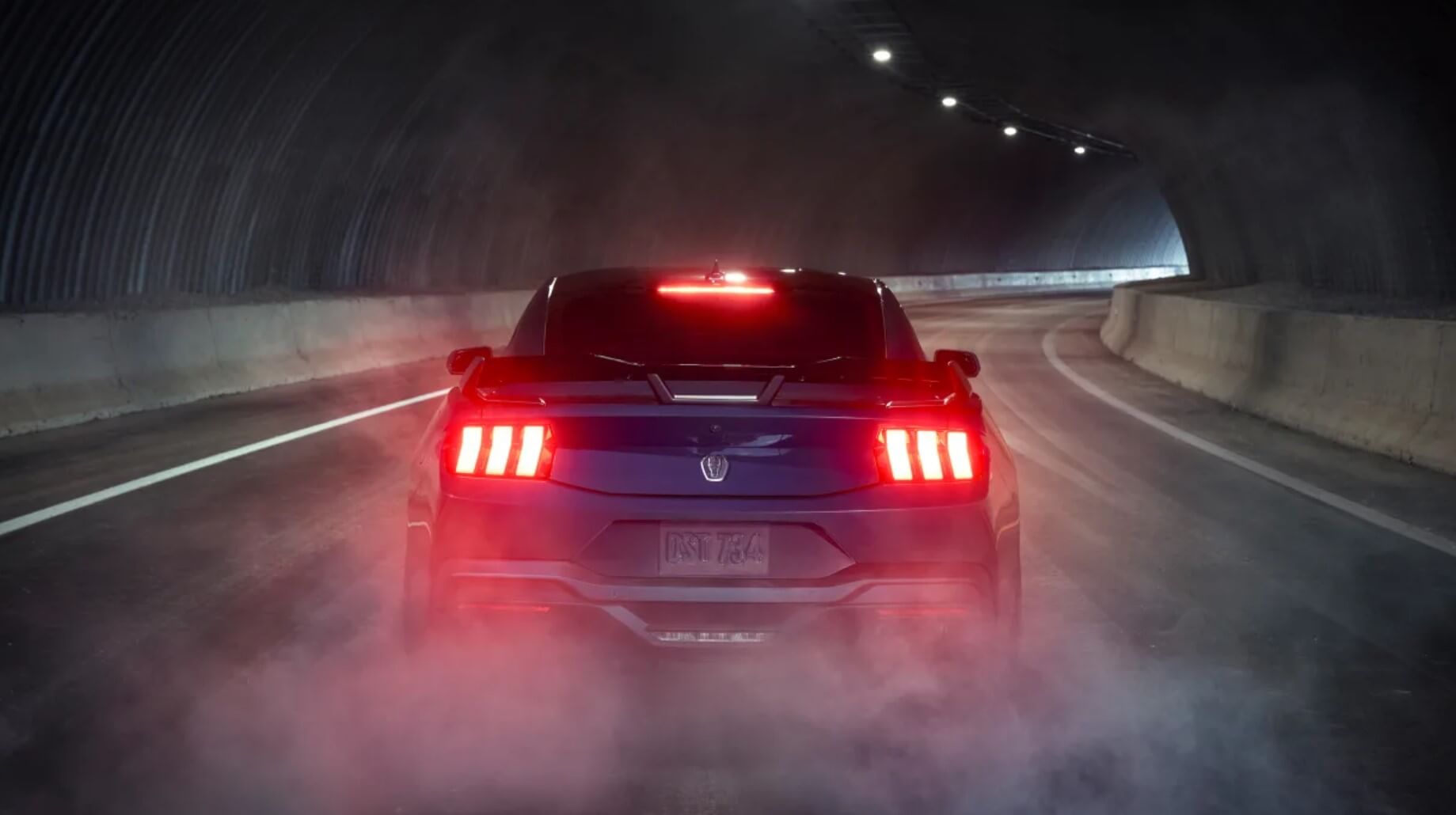 Inside we see the same technological overhaul as the regular Mustang with a 12.4-inch digital instrument cluster and a 13.2-inch central screen. The steering wheel is a thicker, flat-bottom steering wheel covered in suede and stitched in blue. There's also blue stitching on the door panels, seats, gear shift gaiter and centre console.
There are even more performance-focused versions of the Mustang on their way in the shape of the Dark Horse S and Dark Horse R. Ford says the S is designed for track day enthusiasts while the R is a specially-developed racing car.