Hon Hai Precision (Foxconn) has supplied the likes of Apple, Nokia and Sony – now it wants a slice of the automotive market.
Hon Hai Precision was founded in 1974 to make components for other manufacturers. The company slowly progressed from plastic pieces to electronic cables and connectors in the 1980s.
Although still relatively small, the company opened a complex in Shenzhen, known as Foxconn City, in 1988 and started expanding its reach. After a deal was made with Dell computers in the mid-1990s, growth of Hon Hai took off. By 2004, the company was manufacturing computers and servers for some of the world's largest brands. Additional contracts for mobile phones and video game consoles kept the growth going.
Acquisitions of Chi Mei Optoelectronics and Japan's Sharp Electronics filled out the company's technological résumé, ensuring its place among computer equipment suppliers. Over the past two decades, Hon Hai has supplied key products to Nokia, Sony, BlackBerry, and, of course, Apple.
This story is an extract from the December 2022 issue of AutoForecast Solutions' monthly report. AutoForecast Solutions is the only fully integrated solutions provider of vehicle, powertrain, drivetrain and electrification production forecasting, business planning software and advisory services to the global automotive industry.

Today, the company, commonly referred to as Foxconn, is the largest employer on mainland China, with over one million workers. According to its own information, it has facilities in Brazil, Czech Republic, Hungary, India, Mexico, Slovakia, the US and Vietnam, in addition to Taiwan and China.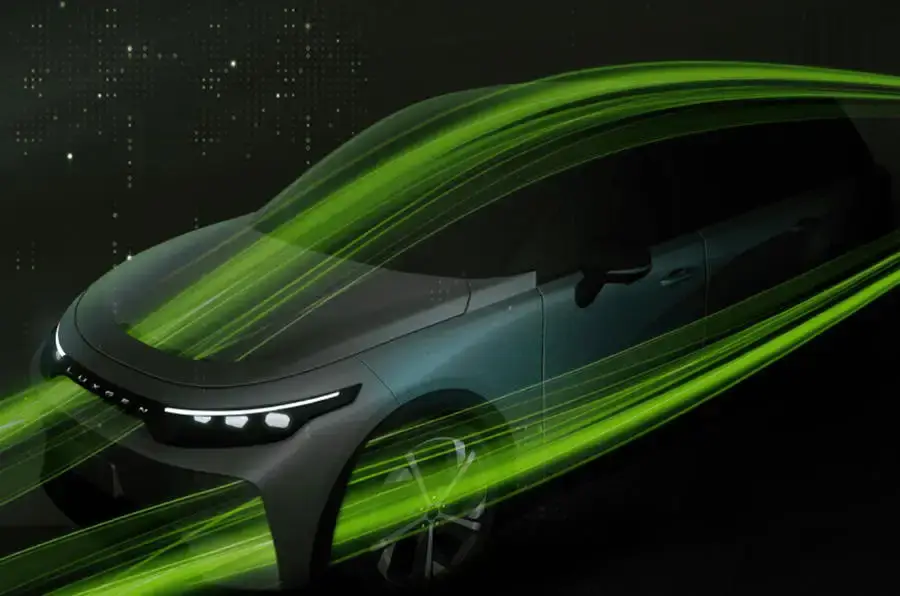 In recent years, Foxconn branched out into other Foxconn-Yulon EV brand Foxtron was formed in 2021 industries. Extensive experience in electronics made the move into modern electric vehicles an obvious next step. This became public in October 2020 with the announcement of an EV platform.
Labeled MIH ("Mobility in Harmony"), the architecture is described as an open source software and hardware platform for EVs. This has been designed to work on EVs just as Android works with smartphones, the company has said. A growing consortium of companies joined to use the technology for upcoming production vehicles.
Foxconn joined forces with Taiwanese automaker Yulon to form the joint venture Foxtron in March 2021. Under the new JV, production of EVs is planned for Taiwan.
The company has rolled out a number of prototypes to demonstrate what is possible with the MIH architecture.
Joining the growing field of electric crossovers, the Foxtron Model C made its debut in October 2021. Stretching 4640mm long and riding on a 2860mm wheelbase, the Model C seats up to seven across three rows. Its all-wheel-drive powertrain harnesses 300kW of power and 700Nm of torque to launch the CUV to 100km/h in 3.8 seconds. Plans for production to begin in Taiwan in early 2023 followed the expected opening of order banks late this year.
Alongside the Model C was the debut of the Model E (above). Ford Motor Company already had an issue with Tesla using this name and obviously won't allow Foxconn at it either, but the sedan looks primed to take on the Tesla Model S. The company's flagship sedan features 560kW of power, a 0-100km/h time of 2.8 seconds and a range of up to 750km on a charge.
The third model in Foxconn's EV debut was the Model T. Again, Ford will not like the name. However, this vehicle has very little in common with Henry's "Tin Lizzy." An intercity bus, the Model T would look right at home on the streets of any major American city, which is probably the point. With a top speed of 120km/h, the Model T will travel up to 400km on a charge.
Troubled Lordstown Motors became the latest company to provide fodder for Foxconn's growth. In May 2022, Foxconn purchased the physical assets of the budding electric truck maker, primarily its factory in Lordstown, Ohio. With an initial infusion of US$230 million (AUD$343m), Lordstown could continue development of its pickup truck while Foxconn acquired an automotive factory and would, under contract, assemble the upcoming Lordstown Endurance EV. With a factory of its own, Foxconn's march toward an EV brand could continue full strength.
In October 2022, the company followed up its initial wave of vehicles with more products. The smaller Model B sports a Pininfarina-designed four-door hatchback body. Looking like a direct competitor to the Tesla Model Y, the Model B is smaller. The nearly production-ready concept has a 2800mm wheelbase with a 4300mm compact body, about 350mm shorter than the Tesla. Its range is 450km on a charge.
On the stage next to the Model B was the Model V, an all-wheel-drive pickup with a five-passenger, four-door cab. With its payload capacity of "up to one ton" and towing capacity of "three tons," the Model V would intrigue pickup-hungry Americans. Few concrete details were provided about production plans for any Foxtron models. However, the Model V has been earmarked for assembly plants in Taiwan and the US.
A solid-state battery is under development. Foxconn expects to have the new battery ready for production by 2024. Foxconn is making moves to reach a targeted 5 per cent share of the global EV market by 2025. In early November, it invested another US$170 million (AUD$254m) for a 18.3 per cent stake in Lordstown, becoming the startup's largest shareholder. After reporting a loss of more than US$154 million (AUD$230m) in the third quarter, Lordstown is looking to revise its future product plans and will rely on Foxconn's MIH platform for the next generation of vehicles it develops.
Launching the Foxtron brand introduces a potential problem for the company's other businesses. A new EV brand will be competing with potential clients for Foxconn's assembly and engineering services. Established global automotive suppliers have viewed this problem in the past and found it to be detrimental to their core business of supplying parts and services to OEMs. Foxconn, however, believes it can do both and, so far, potential partners see no issue there.
A joint venture with state-owned PTT has been created to develop and produce EVs for Thailand. The PTT energy group started working with Foxconn in 2021 to harness the MIH architecture and create a supplier base in the country to support local production.
With the chip shortage slowing production of vehicles around the world, Foxconn's experience in semiconductors will be beneficial in the near term for automotive production. After a deal between Foxconn and Stellantis, announced in late 2021, the two companies are developing "flexible semiconductors" dedicated to automotive use. Stellantis is developing the "STLA Brain" architecture as a base for its upcoming vehicle platforms and these new chips will play a key role in the strength of this new design. The first STLA Brain vehicles will begin production in 2024 with the hope that this new dedicated supply will ensure a steady stream of chips.
Announced in early 2022, Foxconn's Lordstown plant will produce vehicles for Fisker. Sharing the MIH platform, the Fisker Pear follows the Austrian-built Ocean as the brand's second EV model. With a target starting price below US$30,000 (AUD$45,000), the Pear will be the high-volume model for Fisker, with announcements of highly optimistic plans "to build a minimum of 250,000 Pear vehicles a year once the plant ramps up production". Production is scheduled to begin in mid-2024.
When the name Foxconn comes up, thoughts automatically move to its biggest client: Apple. Independently, Foxconn and Apple opened automotive divisions to take advantage of the new EV market. Apple outsources much of its production of iPhones to Foxconn, which makes the natural connection that Foxconn would also be on the shortlist to assembly an EV developed by the California tech company. Nothing has been officially released about the two companies working together on vehicles, but Apple has been very quiet about its vehicle development so far.
And Foxconn is working on a smaller vehicle under the Project X joint venture. To be unveiled next year, Project X takes the MIH architecture and downsizes it for use in a sub-compact model. Press releases promise "battery systems combined with fixed charging and battery swapping technology" and other advanced developments.
Evolving from ICE vehicles to battery-electric vehicles is an expensive endeavor in developing new platforms and building dedicated factories. Startup companies have the same expenses here that legacy automakers have in this transition, but companies such as Foxconn are providing a helping hand by lowering the cost of entry. With Foxconn's own MIH platform, a potential startup could develop a body and image on top of the pre-developed architecture. Additionally, Foxconn's factory makes a new entry "asset light" by taking away the billion-dollar cost of a greenfield factory.
Foxconn is filling voids in engineering and production that quickly appeared over the past few years. Harnessing its new technology could potentially introduce the new Foxtron brand around the world as global territories increasingly try to push ICE vehicles out of the market. There are a number of potential pitfalls for the company. However, Foxconn has seen amazing growth over the past half century in a number of industries and automotive could very well be the next.
Sam Fiorani