Facelifted versions of Ghost, Cullinan and Phantom will be last to use V12; more limited-run models earmarked.
All-new Rolls-Royce models will arrive exclusively with battery power as the firm plans to go electric-only by the end of 2030.
The Rolls-Royce Spectre is the brand's first electric car, and will go into production later this year. Company boss Torsten Muller-Otvos confirmed that revised Series 2 versions of the firm's current range of models – Rolls-Royce Phantom, Rolls-Royce Ghost and Rolls-Royce Cullinan – would remain as V12s, but after that the brand would switch to electric power.
"By the end of 2030, there will be no more V12," he said. "Series 2 cars will be V12, brand new Rolls-Royces always be electric."
Muller-Otvos also reconfirmed the company would not launch hybrid models, and the company would move from V12 petrol power straight to EVs. "We're not going to have everything, we're a small company," he said.
"We've not fallen out of love with V12, and we'll invest in it to meet new requirements. It's a lovely transformation from V12 to EV."
No launch dates are being put on new models, nor are any standard production lengths being committed to. "It's 10 years or even more," said Muller-Otvos. "The first Phantom was 14 years. The Phantom is 10 per cent of our volume, they go for over €1 million (AUD$1.54 million), so I wouldn't be surprised to see it go on and on [as a V12]."
The Spectre, a spiritual successor to the Phantom Coupe, has been created as a Roll-Royce first, and an EV second, and the firm is keen to position it that way. "People tell us would have bought Rolls-Royce Spectre with a V12," he said, "this shows it is the right car."
Rolls-Royce recently announced record sales of just over 6000 cars sold in 2022, and the average price of a car went above €500,000 (AUD$768,000) for the first time thanks to an ever-greater amount of bespoke personalisation. Muller-Otvos said the firm is not chasing a volume target and is led only by demand, and has seen a change in mindset from buyers looking to spend money and enjoy life rather than save it for the future.
"We go with demand, so can see that below 6000 in some years. We never push volume, it's by demand only. But we're not immune from recessions. It's not the money [for buyers], it is the mood. If your own company is not in good shape, would you be in the mood to buy?
"We have a robust business now in seeing accumulated wealth in Covid being spent, as 'now is the time'. People are living now, and not for the next 15-20 years. The mindset of living has changed, we have very much noticed this. Not just with money but with lifestyle: people seize the day."
"Exclusive and luxury are not about volumes, you never hear about how many luxury handbags are sold. I'm shy about volumes, it's about pricing and margins. I'm not being told about volumes, or have volume targets. BMW trust that we're developing by natural growth, and are driven by profitability.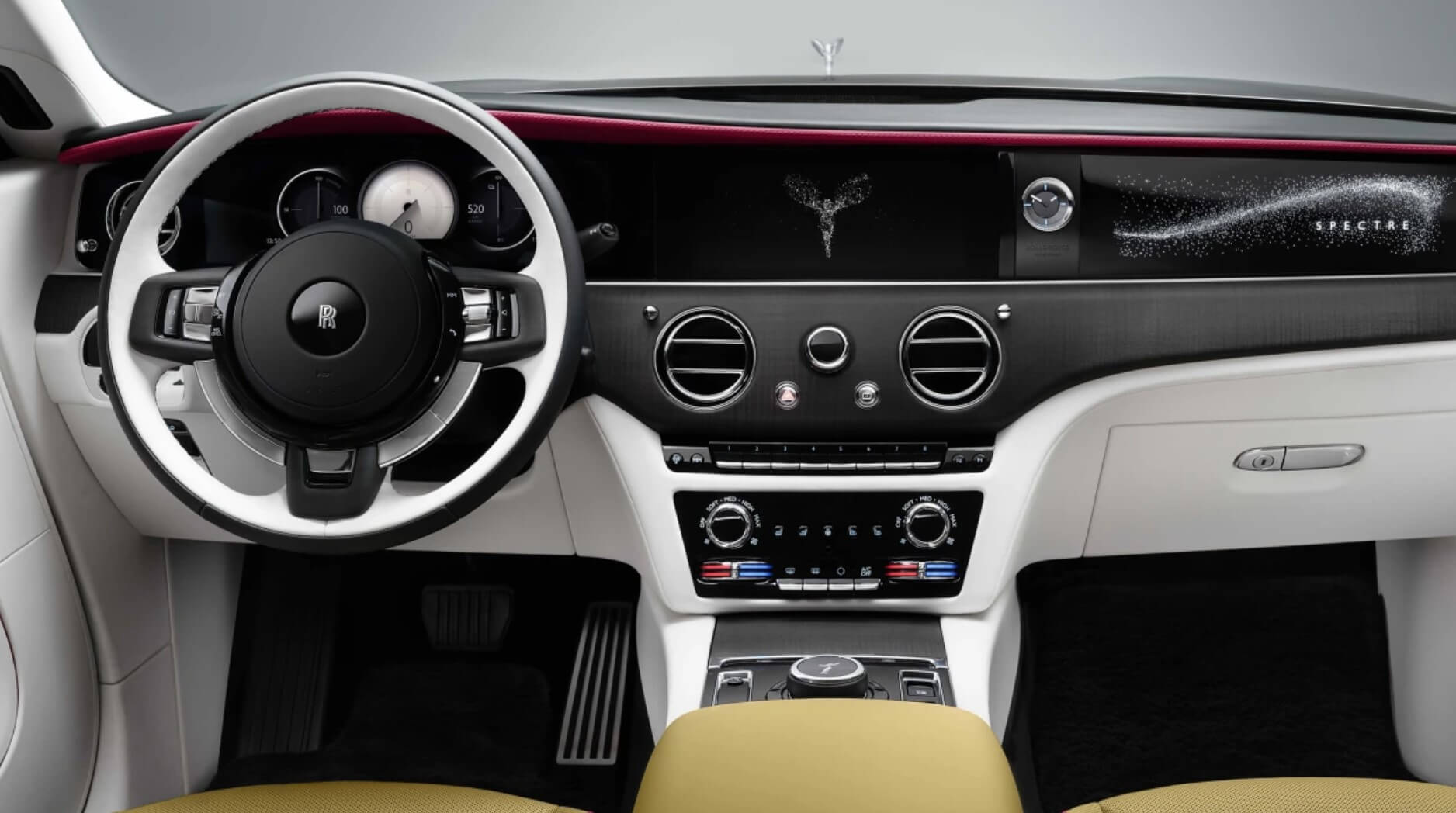 "If it's 7000 cars, it doesn't make a difference. It's about how you approach clients and deal with them. We won't though be a volume brand going into five digits [10,000 sales and above].
"Our clients love the fact it's €500,000 [a car] now, as it's an exclusive club. This number defines how exclusive we are, not whether it's 6000 or 6500 cars sold."
To help further develop the growing customisation part of the business, Rolls-Royce is set to expand its Goodwood base with extra facilities including a new paint shop due to be completed by late 2025/early 2026. "We want the latest technology and this will give us freedom and new ideas," he said.
Muller-Otvos confirmed that the company planned to make more very limited-run models, and to "watch this space" for an imminent reveal. He said this was something they planned to do every other year, "as a maximum of making three or four, not 15-20 as this is not then coach building".
He added: "This is something we do by invite only with our long existing clients. You need to know them well as you work together on a long, long project."
Muller-Otvos has now been in the job for 13 years, and in that time he has seen the company's average age of a customer drop from 56 to 42. There is also a much greater proportion of female buyers, which has increased from less than 1% to around 17% now.
Far more Rolls-Royce owners buy their cars to drive rather than be driven in now, which has flipped from 20% buying to drive it to around 80% now.
This has led to the company's cars themselves radically changing to respond to this new wave of buyers, and a change in profile of high-net worth individuals globally. "If we hadn't had catered for them with coupes, a more cocooned saloon, convertibles, Black Badge, and the brand rejuvenation, we'd have missed out," he said. "We've kept the brand but adjusted it for a new breed of high-net worth individuals."
Muller-Otvos said the brand was now "completely different" to what it was 20-30 years ago when it was paired with Bentley. "They've found their way, we've found ours," he said. "We operate in a completely different segment. We're not in a car segment, we're a house of luxury and have adjusted to being a true luxury brand with products and also our behaviour with clients.
"BMW got it very right with the first Phantom. It was an appropriate Phantom, and a clear statement that Rolls-Royce was to be the pinnacle, charge high prices, and offer something nobody else can. We didn't chase volume by doing a smaller, cheaper Rolls-Royce right from the start."
Rolls-Royce to launch more invite-only, limited-run models
Boss Torsten Müller-Ötvös confirmed that Rolls-Royce will make more very limited-run models in the vein of the Boat Tail and said to "watch this space" for an imminent unveiling. He said the firm planned to do this every other year, "as a maximum of making three or four, not 15-20, as this is not coachbuilding". He added: "This is something we do by invite only with long-existing clients. You need to know them well, as you work together on a long project."